Two Cohorts Dismissed From St. John Vianney Catholic Elementary School
Sunday September 12th, 2021
Posted at 5:06pm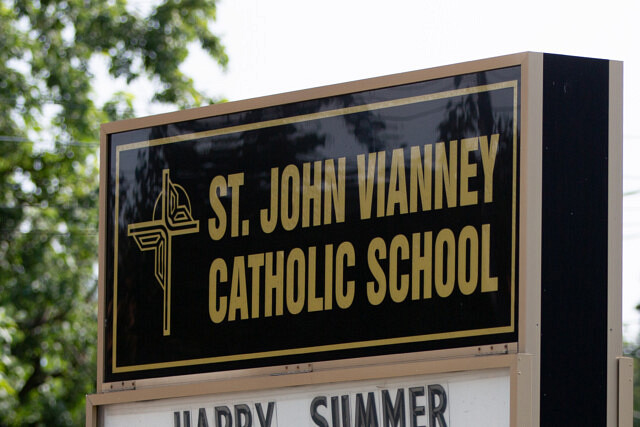 The Windsor-Essex Catholic District School Board has dismissed two cohorts of students from St. John Vianney Catholic Elementary School after receiving notification of a confirmed case of COVID-19 there.
There were 25 students from one class dismissed, and an additional 33 students from a bus cohort.
The affected students have been told not to attend school Monday.
A voice message to the entire school community was sent home Sunday afternoon to inform them about the situation, and to notify the parents of those students who were dismissed that they should not send their children back to school until they have received further direction from the health unit.