Snap A Selfie For World Photo Day
Saturday August 21st, 2021, 10:55am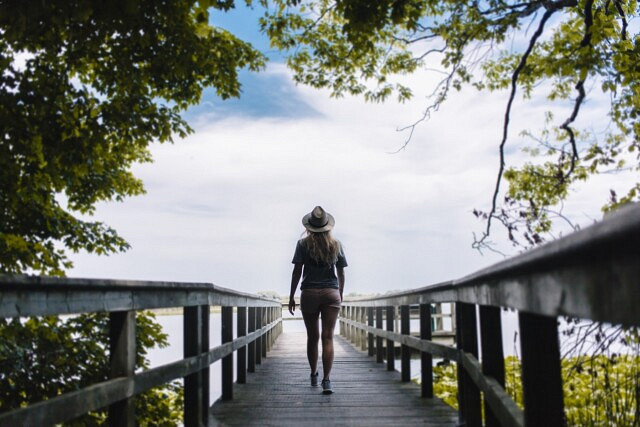 Snap a Selfie on World Photo Day
World Photo Day is annual worldwide celebration on August 19th and it's a great reason to share some of your favourite photos on social media. The kind of photography we know today dates back to 1839 but it has certainly come a long way!  With the explosion of digital photography, many people no longer use film in their cameras.  In fact, most people capture their moments by smartphone wherever they may be!
We've made it easy for you to participate in World Photography Day by listing the 10 spots across Windsor Essex nominated for the Best Photo Opp spot in the Best of Windsor Essex Awards!  So grab your phone or camera, your people or pets and head out to snap a shot and create a memory!
The Windsor waterfront was voted Best Photo Opp in 2021 and for good reason! With a view of Detroit, the Sculpture Garden, and Waterfront Trail- the options here for that perfect pic are endless.
Make your Instagram 'POP' by snapping a pic of one of the trendiest spots in Windsor-Essex. Home to Artist Alley, you are sure to find that perfect angle!
Ambassador Bridge
Say hello from the Canadian side of one of the busiest border crossings! You cannot miss a pic of the iconic Ambassador bring and the connection to our American neighbours.
From sunrise to sunset and no matter the season, the King's Navy Yard Park is always picture perfect –  no filter needed.
Point Pelee National Park Marsh Boardwalk 
You can't capture anything quite as peaceful as Point Pelee's picturesque Marsh Boardwalk.
Historic and beautiful Willstead Manor. The house built on whisky and a significant piece of Windsor's history- name a better combo than that!
This beautiful waterside gem in Kingsville is the perfect place to snap a selfie or grab a picture of the full fam!
Fun Fact: The Peace Fountain is the only international floating fountain in the world. This seasonal landmark definitely needs to be on your Instagram feed.
Explore the trails, climb the tower and head to the Southernmost tip of mainland Canada – and don't forget to snap a pic while you're there.
On your next walk, see if you can spot the Hawker Hurricane or Spitfire Fighter Planes. This is just one of the many beauties in Jackson Park and the perfect backdrop to any shot!
These 10 spots are just a taste of all the Instagramable areas in Windsor Essex. For even more great ideas of where to see, stay, eat and play visit our Best of Windsor Essex Awards and then get out there and explore today!
Sponsored story by Tourism Windsor Essex. For more details on Tourism Windsor Essex click their website, or visit them on Facebook, Twitter, or Instagram.
Content Continues Below Local Sponsor Message
Content Continues Below Local Sponsor Message
Content Continues Below Local Sponsor Message