Tips For Planning Your Summer Staycation
Saturday July 24th, 2021, 10:00am
Stay Local This Summer
Planning a staycation in Windsor Essex this summer and not sure where to start? Use our Official Staycation Guide and our online trip planning tool to create a custom itinerary based on what you like to do! You may just discover some new places to see and things to do as you plan your visit.
MyTrip Itinerary Builder 
Check out our MyTrip Itinerary Builder today to create a custom itinerary based on your interests, budget, travel dates and more. Our itinerary uses artificial intelligence to help you visit all the right spots during your stay.
There are three easy ways to create an itinerary:
Enter your destination city (i.e. Amherstburg) and the dates you plan to visit, and click "See Your Plan" for a quick suggested itinerary
Expand your options by clicking "Additional Preferences"  to refine the attractions that will be included in your itinerary
Click on some of the suggested itineraries from our local influencers, or pre-existing itineraries at some of our most popular spots in the region
Want to customize your trip a bit more? Here are a few ways:
Add A Restaurant
Our itinerary builder doesn't automatically add restaurants. To add a restaurant into the itinerary you can click here to check out all our restaurants and find where you would like to go, click 'Create Custom Event', then enter the name of the restaurant in the box and google will do the rest for you.
Add An Attraction
In calendar view, remove any item you want to remove, click the '+ Add' button in the top right hand corner, then 'Explore things to do'. Either scroll through the items, or in the search box in the upper right hand type in the attraction name you plan to visit
Add A Hotel
In calendar view, click on the day you would like to add the hotel to and google will find the hotel for you, click 'Add reservation – hotel', then enter your confirmation details.
If you need recommendations on where to stay in Windsor Essex during your trip please click here. Once your itinerary is complete you can export to your calendar, email it to friends, book tickets and more! Explore, enjoy and discover more to do in Windsor Essex!
Check out our Top 3 Itineraries on MyTrip for more inspiration: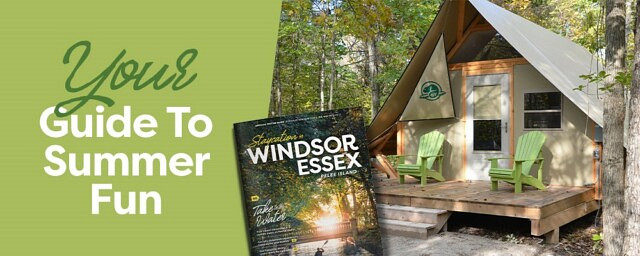 Official Visitors Guide
Planning a visit to Windsor Essex in the future and need some help planning your itinerary? View our interactive online version or request a copy of your 2021/2022 Official Visitor Guide now to be shipped free direct to your door if you're within Canada! It's packed full of attractions to explore, plus insider info on the best things to see & do in our region.  Get an insiders view on Windsor Essex iconic foods like chicken delights, Colasanti's doughnuts and of course Windsor-style pizza or read up on where to explore outdoors like our amazing waterfronts, green spaces and parks. Discover some of our unique historical sites and learn more about our roots while also exploring our many diverse neighbourhoods and districts.  The Official Visitors Guide is a great asset for you to learn about all the varied offerings right here in your backyard!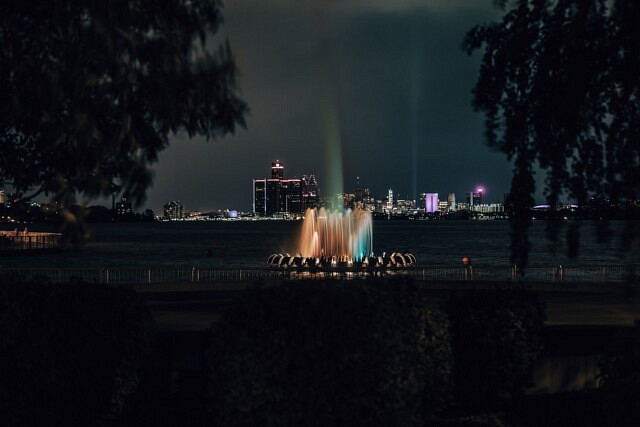 Traveller Tips!
We know that travel can be stressful and that after being home for many months we are all excited to get out and enjoy summer.  Here are a few key things to remember while you plan and through your visit:
Plan ahead.  Take the stress out of summer vacation by planning ahead and researching the things you want to do.  We know that COVID-19 has changed many things over the past year and how we vacation is definitely one of them!  Whether you live here, are planning a long-term stay or a simple day trip, keep in mind that our operators have had to adapt how their businesses run as well.  Some may have reduced numbers of visitors in their space or be limited to guests allowed for indoor dining or shopping.  Reservations are recommended whenever possible at local restaurants. Check ahead of time if passes or tickets can be purchased and tours booked before you arrive.
 Be creative. Do your research and create a more unique experience by visiting crowded places during less popular times. Try something new – if you love being at the beach and in the water, why not rent a kayak or stand-up paddle boards from one of our local outfitters and give something new a try.  Love being active? Challenge yourself to explore the full Cypher System Greenway trail this summer or locate a green space to explore in each of our municipalities.  Arrive early or try switching from a weekend visit to midweek when beaches, parks and places may be less busy.
Fuel your adventure.  Support our local food and beverage partners while you are out and about.  Grab a seat on the patio, dine indoors or pick up takeout for a picnic in one of our parks.  Visit our EPIC Wineries, our local Barrels Bottles and Brews craft breweries & distilleries and our Coffee Culture partners for your favourites beverage of choice!
Be safe. When visiting Windsor Essex Pelee Island be kind and courteous and remember to wear a mask when required, wash your hands or use sanitizer frequently and to continue to keep a 2m distance.  Help our partners by respecting the rules and guidelines they have put in place at their establishments.
Go green. Have a favourite attraction you love to visit? Keep it beautiful by respecting the space you are in.   If you are visiting popular spots like Point Pelee National Park or our Essex Region conservation areas, remember that if you pack it in, pack it out.  Dispose of any waste properly in provided receptacles or bring it home with you to take care of there.  Keep our areas clean for others and safe for wildlife.
For even more ideas and sample itineraries, segmented into four main categories – Food & Drink, Arts & Culture, Entertainment and Outdoor Adventure – visit our Summer of Staycation page.  Best part yet – you could even WIN your ideal staycation itinerary! Just click on the link below to enter.
Sponsored by Tourism Windsor Essex. For more details on Tourism Windsor Essex click their website, or visit them on Facebook, Twitter, or Instagram.
Content Continues Below Local Sponsor Message
Content Continues Below Local Sponsor Message
Content Continues Below Local Sponsor Message