The Ultimate Summer Road Trip to Kingsville
Saturday June 19th, 2021, 10:55am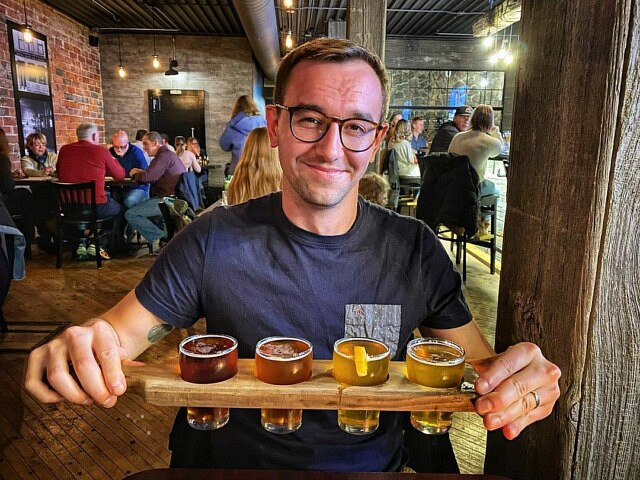 I've been fortunate to visit Windsor Essex Pelee Island again and again over the past handful of years, and I've come to the conclusion that this area is bursting to the seams with sights worth seeing, and adventures worth writing about.
It is, simply put, a dream come true for someone like myself who along with my main brand, travelingmitch, also runs a niche Ontario travel site, Ultimate Ontario. Not all that long ago, I lived abroad for the better part of a decade, and I vowed that when I returned I'd properly explore the best that Ontario has to offer.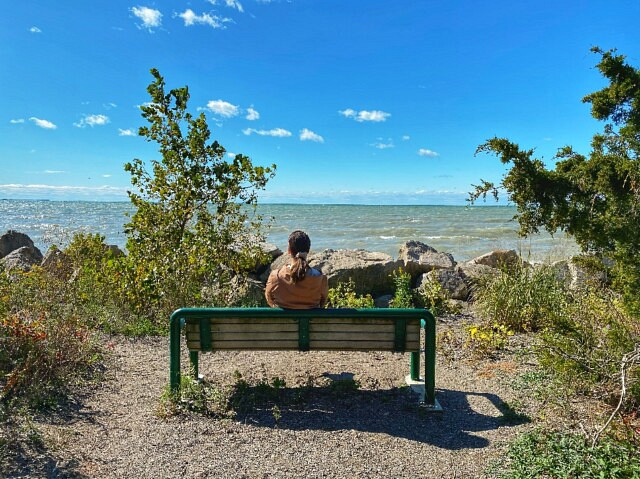 Time and time again, I made the drive west from Toronto filled with anticipation, and I seemingly always returned with a smile. One time, my brother and I even headed down on a flight via Porter, and tackled Windsor and Detroit in one glorious weekend. Suffice to say, that weeking in particular was a time filled with the appropriate amount of sports, roulette, craft beer, and memorable cuisine.
More recently, my partner Briana and I made the trip down to Canada's Southernmost town, Kingsville. We based ourselves there, then took steps to properly explore the nearby vineyards and other attractions which make the region special.
The trip was everything we could have hoped for and, as such, I thought I'd highlight the best of that experience to enable you to take a similar excursion when the time is right.
How Can You Make the Most of This Trip?
Below, I'll draw on firsthand experience to walk you through what I would deem the "can't miss experiences" for a trip like this. So buckle up (both if you're actually driving and metaphorically speaking), and let's get to it.
Make the Journey Count
Too often, we focus on "what we'll do when we get there," as opposed to how we're getting there in the first place. I'm not talking about packing enough snacks for the drive or picking the right music (although, that's important too), I'm talking about the stops you make along the way.
More often than not, there are ways that we can break up the drive that really add to the trip, while simultaneously keeping the passengers happy. And again, it ties in to that notion of focusing on the journey as opposed to the destination, which can make a world of difference.
In that spirit, before we even arrived in Kingsville, we made a pit stop at Cured Craft Brewing Co. in Leamington, Ontario. The beer was exceptional, and the meal we had there was absolutely off-the-charts. As it turns out, there are certain benefits to also owning the butcher shop across the street. I loved this place so much that I wrote a full article just on them, and they deserve every word of it.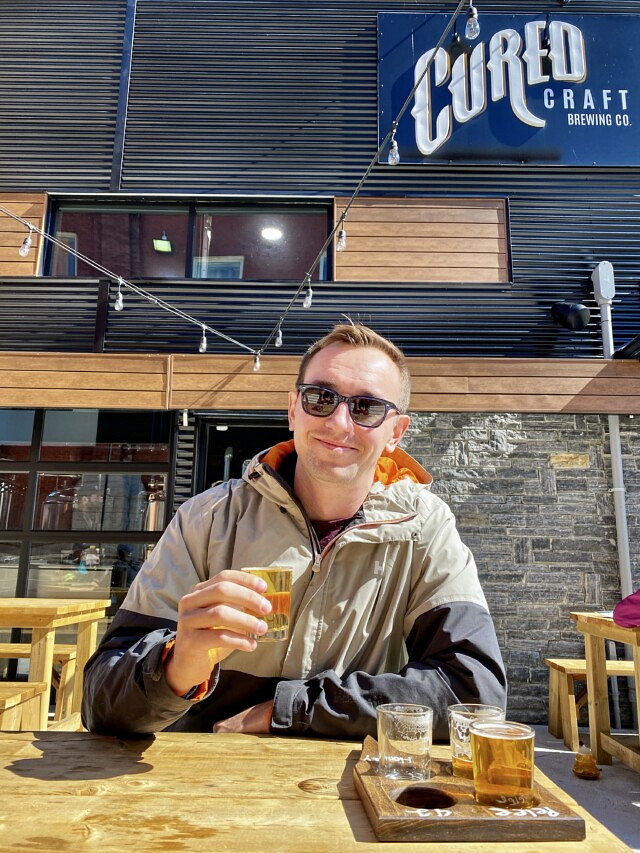 After our bellies were a little more full, and the quality craft beer had lifted our spirits, we headed to our next stop before arriving in Kingsville, and that was Point Pelee National Park. If you've got the time, I'd recommend biking the 4.5 kilometre trail that gets you deep into the forest, or perhaps walking the boardwalk of one of the largest freshwater marshes left in the Great Lakes. However, to me, the highlight (especially if you're tight on time) is heading up to the lookout tower to set eyes on the southern tip of Point Pelee National Park, which is almost as far south as it gets in our nation.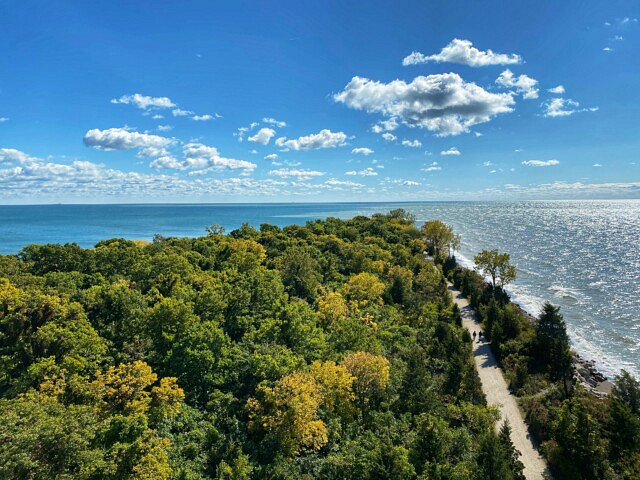 I've loved views like these since I first had the chance to visit Pelee Island, which many will know is the southernmost inhabited landmass in all of Canada.
I'd strongly recommend making those two stops before you ever step foot in Kingsville. Picky or not, I can't begin to fathom how you could be disappointed by either.
Eat Well
Thankfully, on this trip, that's a prerogative that's not going to be altogether too hard to abide by. Admittedly, I ate as much as I could, wherever I could, largely so that I could be certain that I was recommending the right spots. It had absolutely nothing to do with my absurdly large appetite, of that I can assure you.
It was all in the name of research. Anyway, research I did, and here are my findings.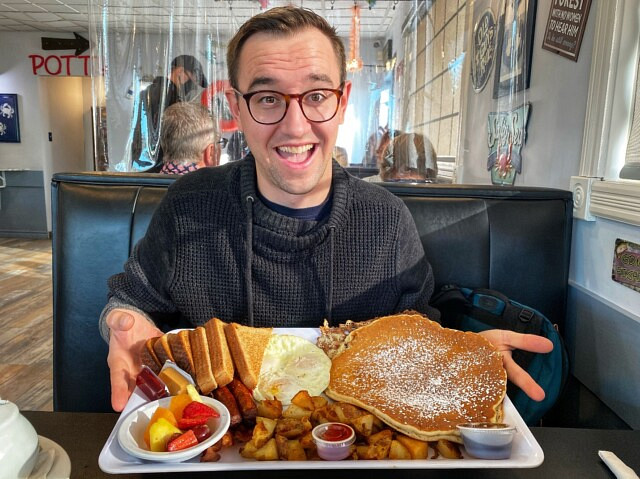 You cannot leave this region without dining at the Beach House Grill. It's located right on the water, just a short drive from Kingsville's main strip. I personally got the "Big Beach Breakfast" which consisted of 3 XL eggs, 3 sausages, 3 pieces of bacon, home fries, 1 buttermilk pancake that was larger than my head, heaps of toast with jam, and fresh fruit galore. It's the sort of meal that I was fairly assured would have filled up Hagrid from Harry Potter, and thus, it was perfect for me.
Bri gave me a few questionable looks after I finished the entirety of that plate, but I was in food heaven, and I wasn't about to let anyone bring me down.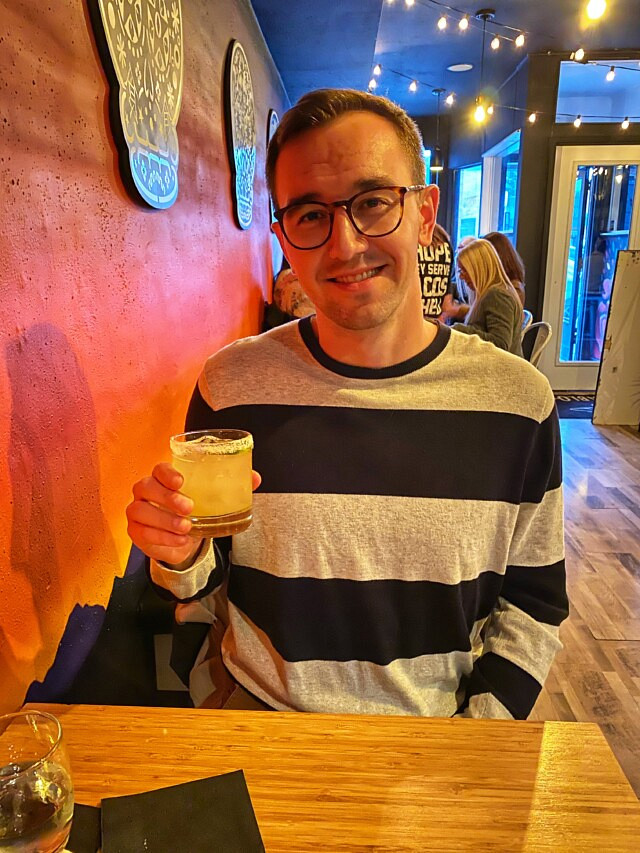 We also loved El Diablo, located on Main Street W. in Kingsville. It's probably one of the only restaurants that I've seen pull off a Mexican/Asian fusion restaurant so successfully. It's ideal for couples or friends who like to share portions of dishes and try a bunch of things at once. I know that we were also blown away by their cocktails, and in particular their margaritas. When we're back in Kingsville, we're going here again, that's all I can say!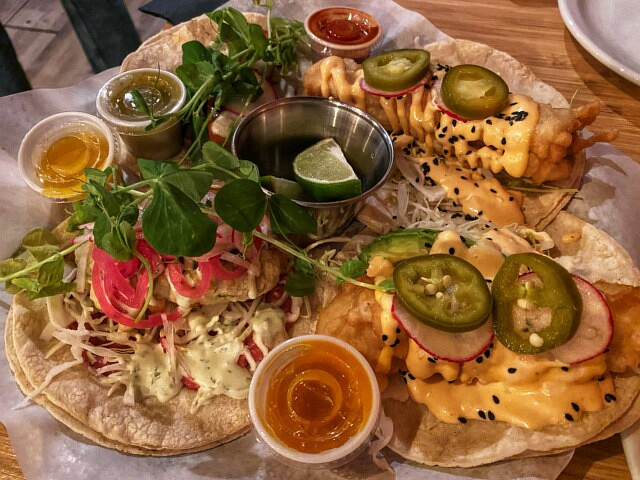 Finally, just steps away from El Diablo, you'll find the Kingsville Brewing Co. Taphouse. It's not too dissimilar from Cured Craft where you'd come for the beer, but you'd stay for the food. Not to mention, the interior is warm, energetic and intimate. It's ideal for a dinner date, or just a couple of beers with friends and some good conversation. You can tell how deeply they're focused on making things in house and sourcing local ingredients from the surrounding area. It shows, and it's undeniable once you taste what's on offer – both in their beer, and their cuisine.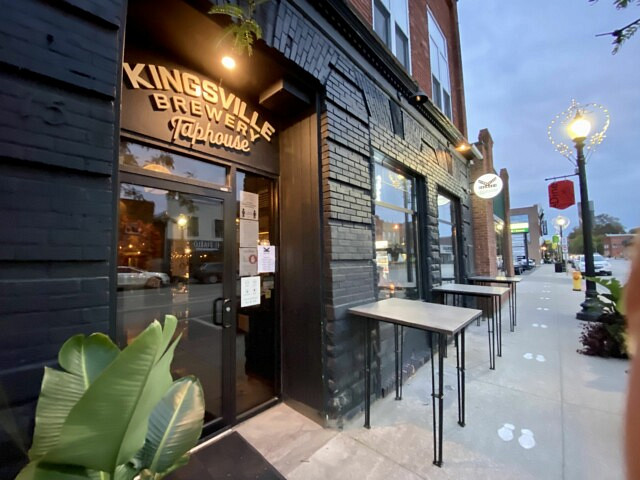 Visit Wineries Galore
Welcome to EPIC Wine Country (Essex Pelee Island Coast).
When we visited, Bri and I focused heavily on visiting as many EPIC Wineries as we possibly could since we knew it was valuable to further understand what many people consider Canada's hottest wine region.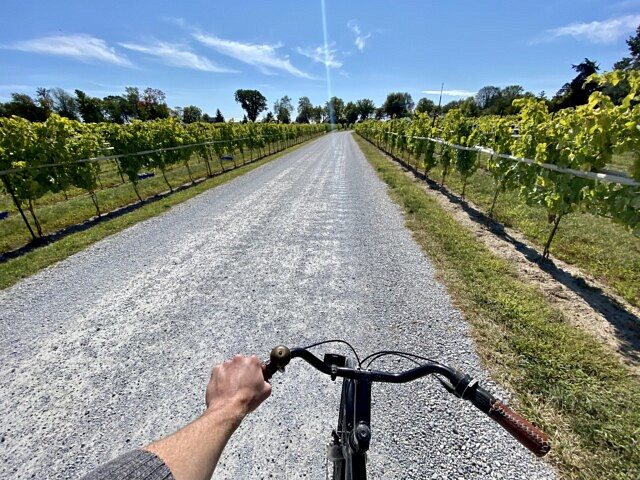 Bri went in-depth on all the EPIC Wineries we visited, but for the sake of summary, I'll quickly note which wineries I feel you need to squeeze into your visit. Since wine is so personal, I would encourage you to do your own little winery crawl if you can (with a designated driver or organized transportation), but until then, I'll guide you based on my palate. At the very least, I can tell you that I've tried several hundred Ontario wines, so I suppose that counts for something!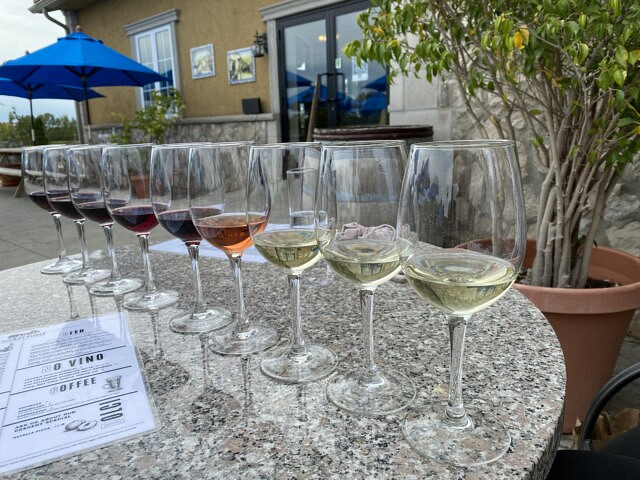 Paglione Estate Winery, in Harrow, Ontario, is, to me, one of the foremost hidden gems in this province. I spoke with one of the owners when I visited, and it's just so clear to me that they've got a vision for how they want things to go, and they're in the midst of executing that vision to perfection. The wine is spectacular, and it can be enjoyed in an atmosphere that could make you believe for a moment that you're over in Italy. They should make a candle scent out of the smell of their wood-fired pizzas, I swear.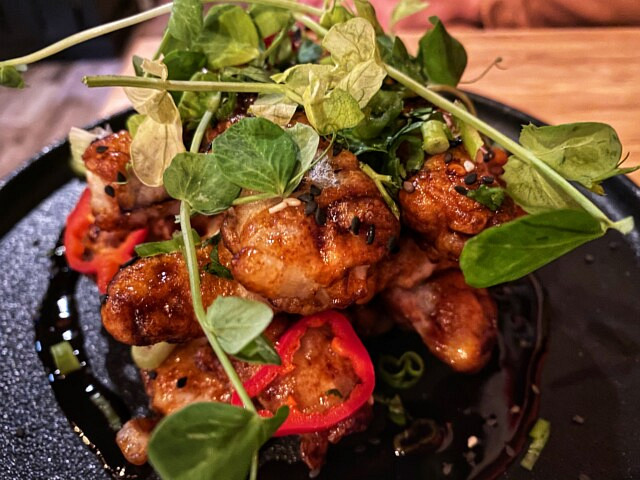 Located in the hamlet of Oxley, and not far from Paglione is Oxley Estate Winery. If you're visiting a number of wineries in a day, then plan things out so that your lunch is here. Their small batch wine is a delight, but that's especially true when you pair it with what they have on offer in the food department. If you're with a group, then I'd start with the charcuterie or the cheese platter, and then get more ambitious from there.
Sticky confit duck wings, oysters served with a seasonal mignonette, seared rare albacore tuna cobb salad, a curried cauliflower burger – this place is inventive and exciting.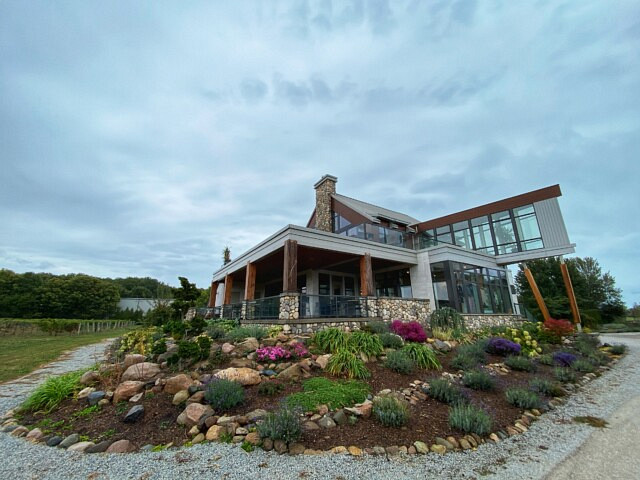 Last, but certainly not least, you'd be wise to check out North 42 Degrees Estate Winery, another gem on Essex County Road 50. If you can get a spot in the outdoor seating area, the view is splendid. They're third generation Canadian farmers who focus on growing quality produce, and exceptional grapes. Their 2016 Reserve Cabernet Sauvignon is one of my favourite wines in the nation.
Pay a Visit to Some Local Shops
I'm not your conventional shopper when I'm travelling. I personally am not after the fanciest or shiniest things, but rather items that I cannot find elsewhere. Or, put another way, visiting shops that are unique to that area, or at least have a story that makes them particularly unique or coveted.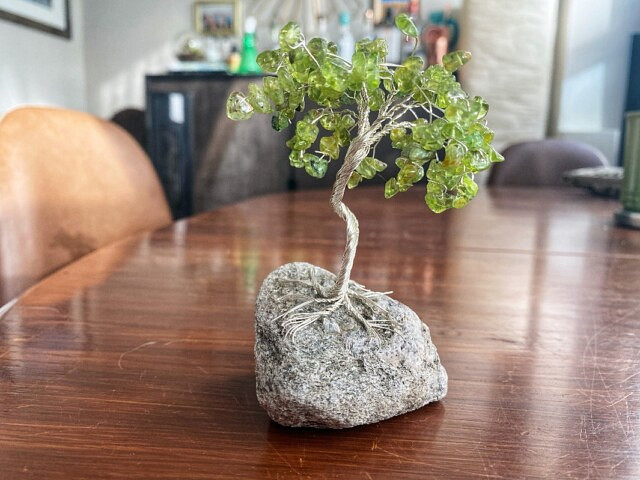 The obvious place to start is The Local Maker, which you'll find on Kingsville's Main Street. They literally exist to showcase the best of the Windsor Essex region, so you'll find products here from local artists and creators that will really catch your eye and steal your heart. As I'm writing this, I'm actually looking at a stone and gem tree from artist Laura Newbound which sits happily upon my desk. I'd encourage you to check out her website, Twisted to Life.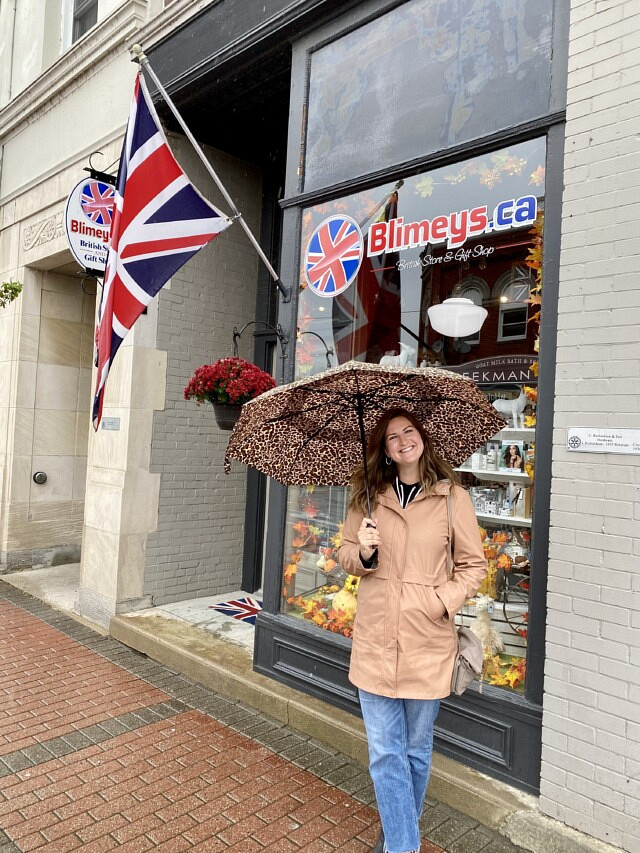 You should also head to Harrow, Ontario, where you'll find Blimey's British Store and Gift Shop. I'm fairly sure I'm a very old man in a young man's body, so I was downright tickled by the options here for tea and shortbread. This spot is just fun. They've got a huge amount of imported treats from Britain, as well as all kinds of memorabilia around The Beatles, Dr. Who and on and on.
Your Next Adventure Awaits
When we're able to finally stretch our rather cramped travel wings and take off again, it's these sorts of trips that I think will be memorable. Sure, it might be nice to go sit on a beach for a week, but the opportunity to reconnect with your province, to meet face-to-face again with business owners and see the passion in their eyes, and take in the stunning views of this area…Well, I'm biased, but I get emotional just thinking about it.
This province, and this region, are not to be taken for granted, and the best way I know how to take that to heart is to charge the camera, and go exploring again. I can only hope I've encouraged you to do the same, as this area is truly filled to the brim with worthwhile experiences that will leave an indelible mark on your heart.
Original blog published on June 16th, 2021 by Traveling Mitch, Chris Mitchell
To read more blogs from Tourism Windsor Essex click here.
Sponsored by Tourism Windsor Essex. For more details on Tourism Windsor Essex click their website, or visit them on Facebook, Twitter, or Instagram.
Content Continues Below Local Sponsor Message
Content Continues Below Local Sponsor Message
Content Continues Below Local Sponsor Message