5 Ways To Make The Most Of Victoria Day
Saturday May 15th, 2021, 11:00am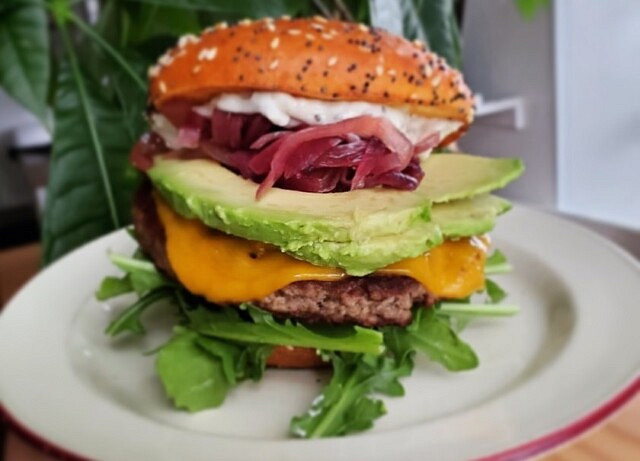 Five Great Ways to Celebrate Victoria day At Home
Initially in honour of Queen Victoria's birthday, it is said that Victoria Day is the (informally) official day beginning of the summer season in Canada.  We can sense that warmer weather and summer vacations are just around the corner and though it is typically celebrated with parades and fireworks, this year it will be marked differently in ways that allow people to stay safe at home and celebrate with their families in the back yard or through virtual events.
Here are a few ways we think that you can add a little extra sparkle to this first long weekend of the summer while supporting our local businesses!
Sip Into Summer Staycation Wine Package
Enjoy the first taste of summer with the EPIC Wineries Staycation Collection – carefully curated to give you a taste of our EPIC Wineries while you stay close to home this summer! The EPIC Staycation Collection is available in a 6 or 10 pack delivered directly to your door anywhere in Ontario! The 10 bottle collection is $175.00 while our 6 bottle surprise collection (6 randomly selected bottles from our 10-pack) is $105.00. Available now until May 21st so order yours now!
Order up some Takeout
Tell me you're going to crush this burger without telling me you're going to crush this burger from Healthy Mama! It's the perfect way to celebrate a long weekend without having to fire up that grill and make a mess at home! Plus you can snap a great pick and enter to win a $100 gift card in the DineYQG contest! Your stomach and your wallet will certainly thank you!  Make sure to visit dineyqg.ca for great ideas sorted by area and food type when you are trying to decide on your next takeout meal! Roll out the picnic blanket on the back lawn and get ready to feast.
Shop Local
Visit the Downtown Windsor Farmers' Market every Saturday morning and stock up with some local goodies to take you through this first long weekend of summer!  Safe Travels Certified, vendors at the market will fill your fridge with locally grown fruit and veggies as well as locally produced baked goods, preserves, meats, cheeses and more! You will most certainly take in the bounty of Essex County when you make a stop at our local Farmers Markets and roadside stands! Check out weheartlocal.ca for more information on what is in season now!
Grab a growler
Are you planting in the garden this weekend? Don't forget to make time to pull out that patio furniture and put your feet up! Crack a growler of All That Razz – Farmhouse Ale by Sandwich Brewing Co. and let the tart and fresh raspberry up front taste take you away! It's dry and refreshing and the light European malt let's the spiciest of the Belgian yeast linger on the palette.  It's a great way to cheers to Victoria Day and you can pick up your order curbside with ease! Check out which of our Barrels Bottles Brews partners are offering up delivery and curbside options to make sure your fridge is well stocked all summer long!
Explore the outdoors
May is the perfect time of year for Backyard birding! Take advantage of more time at home this Migration season and play along with our Birding Bingo to see just what or who you can spot in your yard or while out for a walk in the neighbourhood.  If the suns out, why not pump up your tires and head out on a two-wheeled adventure along some of the trails and greenspaces that we are lucky to have across Windsor and Essex County.  Download our Cycle Tourism Map to start planning where else you will explore this summer!
We may all still be safe at home but there are plenty of ways to celebrate Victoria Day locally this year and welcome the warmer months ahead.  Visit our online Events Guide to see what virtual events are happening and as always make sure to follow any posted safety precautions on our trails and in public areas.
Sponsored by Tourism Windsor Essex. For more details on Tourism Windsor Essex click their website, or visit them on Facebook, Twitter, or Instagram.
Content Continues Below Local Sponsor Message
Content Continues Below Local Sponsor Message
Content Continues Below Local Sponsor Message