Local Expert Blog: Making Tax Time Easier With Maurice Morneau Tax
Saturday February 20th, 2021, 11:00am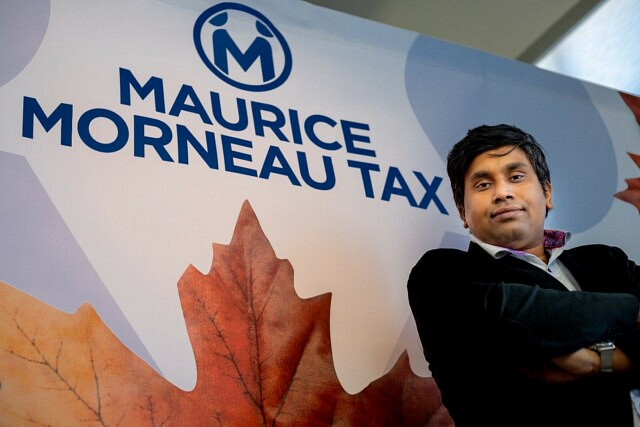 It's always a complicated task to make sense of your taxes. It was the same for us. Everyone has faced complications while completing their tax filings. If this remains true even for experienced professionals where does that leave the people with no background in tax law? That's what helped bring Maurice Morneau Tax to fruition. We want to help people make the right choices the first time. We want to help them get the most out of their tax return without breaking the bank. We want to make things easier.
When Maurice Morneau Tax entered the Windsor market there were already a multitude of big players who were either charging too much or offering too little. That is why we decided to offer something different. With our prompt service and attention to detail, with our determination to be easily accessible to our clients, with a vision of supporting our clients through the worst tax situations, we have redefined the way people view filing their taxes.  We have established ourselves as a firm that helps people leave their tax and accounting worries behind.
Maurice Morneau Tax understands how hard our clients work and how critical savings can be to a family. We have always been and will always be on the side of hard-working families. We strive to eliminate the stress of tax implications by sharing our knowledge and providing solutions for both everyday problems as well as complex disputes. We have become the most preferred consultants in Windsor. We are proud to have competent in-house professionals who bring with them the experience they gained from working in the Big 4 accounting firms. For decades we have helped our clients maximise their savings while increasing their business and financial growth. As a result, we are now one of the most successful firms in Canada.
After three decades, Maurice Morneau Tax has served more than 30,000 happy clients and filed hundreds of thousands of tax returns. We are a one stop for all your accounting and tax needs. We prepare personal income taxes, corporate income taxes, cross border taxes, non-resident taxes, US federal and state taxes, trust taxes for deceased individuals and bookkeeping services. We specialise in providing tax consultations to those who are leaving or just entering Canada or the USA. We have recently opened a new branch in Toronto with the same motivation to provide quality service to the community.  We have also recently launched our "Maurice Morneau Tax©" (Trademark Pending) app on the Play Store and App Store. Our app is invented by our tax professionals, it will be a game changer in the industry as it is first app of its kind in Canada. The app makes the whole process much more accessible to our clients.  No matter how many branches we may open in the future, how many inventions into the tax industry we will make, our vision will remain the same. To be a distinguished tax consultant firm providing quality services to our community.
Sponsored story by Maurice Morneau Tax. Visit their website here, visit them on Facebook here, email them at [email protected], visit their Windsor location at 2115 Pelissier Street, or give them a call at 519-253-7800 or 519-800-9920.
Content Continues Below Local Sponsor Message
Content Continues Below Local Sponsor Message
Content Continues Below Local Sponsor Message