Ways To Find Joy This Holiday Season
Saturday December 19th, 2020, 11:00am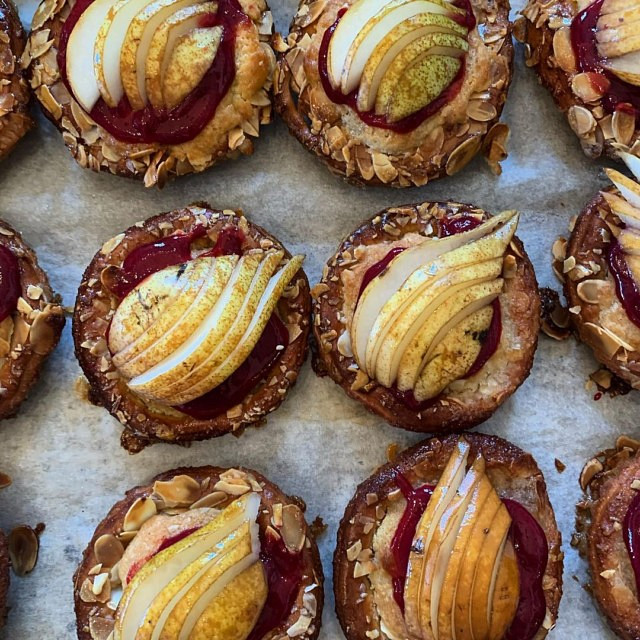 Spending so much more time at home over the past few months has been a challenging experience for many of us but have no fear – finding a bit of joy may be closer than you think!  At a time of year that where the calendar is typically full of social gatherings, events and parties, staying close to home can leave us feeling a bit stir-crazy – luckily we've put together our top five things you can do to bring a little more joy to your quarantine.  
Oddly, our way to be in this together, is to take this time to stay apart.  Though that doesn't necessarily make it any easier, but maybe – just maybe – we can find some ways to still find a little joy this season.
New Holiday Traditions
Take a drive around Windsor Essex and you are sure to see some beautifully lit homes and constructed light displays which are sure to rival The Grizwolds and offer up some illuminated holiday cheer from the safety of your vehicle.  Venture through the Town of Kingsville to find all nine lit locations for the newly imagined Fantasy of Lights Tour.  Download the map of the Bright Lights Windsor – Citywide locations and play Tic Tac Toe or enter your "selfie" for a chance to win! Stroll through Toddy Jones or King's Navy Yard Park in Amherstburg for the ever-popular River Lights.  And since we are all at home, why not add a few extra lights to your place this year? Or maybe cut out some designs for your windows for the neighbours to spot on their afternoon strolls.  Maybe we spread a little more cheer through decorations this year!
Escape the Hustle & Enjoy Family Time
Ever dreamt of touring the local art gallery without getting out of your pajamas? Or wanted to listen to a concert of local musicians from the comfort of your own couch? Well then exploring our Virtual Event Guide and use these amazing tech tools to "visit" your local galleries and exhibits or carve out a movie night for the family to decompress.
Tour the Art Gallery of Windsor exhibits, watch a virtual performance of the Windsor Symphony Orchestra or even as simple as renting a movie from the local public library and settling on to the couch with a fresh batch of popcorn and your holiday favourite.  Missing live music? Find the joy in e-tending one of the Bank Theatre performances of The 12 Days of Christmas! Why not relax with an online painting class or a take-home pottery kit to create together from Sketch Art Workshops.  So many great ways to relax and be creative without even leaving the house!
Explore Somewhere New (But Close to Home)
You don't have to look far to find your next destination and a new year full of opportunities awaits! From outdoor getaways to wellness retreats, you can plan a 2021 staycation with a full list of local attractions you've never visited, restaurants you've been dying to try and small towns or neighbourhoods that you can't wait to explore.  Right now we may be safe at home but hopefully soon we'll be able to explore our own back yards again.  Why not dream up a winter picnic or oTENTik camping adventure at Point Pelee National Park?
Experience Nature
Even in cooler weather, bundling up for a walk on one of our trails or through the neighbourhood can be fresh and fun for the whole family.  If we are lucky enough, hopefully the holidays will bring a bit of snow to make a snowman in the yard or maybe even a family snowball fight! Grab some of the goodies in the fridge or order some food to go and have a winter picnic at Point Pelee National Park.  Stroll the full length of the Windsor Riverfront and take time to see each of the sculptures and art pieces along the way.  Cruise through the LaSalle Trails, The Chrysler Canada Greenway or one of our stunning conservation areas for a bit of fresh air fun!  There is still beauty around us in our natural areas, trails and parks – let's take this time as a reason to explore them.  We've got great places to see and things to do across Windsor Essex.  Just remember if you're walking outside, you should still maintain distance from others (about six feet).
Surround Yourself with Comfort Foods
Take the extra time as a gift to sit and enjoy meals without the rush.  Enjoy the comfort that a great meal can bring you – especially when it's cooked by someone other than you! Perhaps you miss a certain dish from your favorite restaurant or there's a place you've been dying to try.  Why not order in some delivery or take-out from one of our local restaurants or pick up some prepared meals or ingredients from a local retailer, sit back, relax and enjoy! Grab your favourite local vintage from one of our EPIC Wineries, craft a cocktail with one of our locally made spirits or pour a tall one of the Barrels Bottles Brews craft beer partners.  Maybe even try your hand at cooking or creating something new – it is amazing the feeling of accomplishment when you try a new recipe. Now is the perfect time to gather the ingredients and settle in for a delicious meal – and maybe learn a thing or two while you're at it!
So, as tough as it has been over this past year, if challenged I'm sure you can come up with a few things that brought you joy.  Socializing has morphed into drive by birthday parties and virtual happy hours with friends but we have created moments of connection in all new ways.
Tis the season to stay home and stay safe and though this year that may mean spending the holidays away from our extended family and friends, we hope that these few ways to find joy will help you make some happy new memories this holiday.
Sponsored by Tourism Windsor Essex. For more details on Tourism Windsor Essex click their website, or visit them on Facebook, Twitter, or Instagram.
Content Continues Below Local Sponsor Message
Content Continues Below Local Sponsor Message
Content Continues Below Local Sponsor Message