Insiders Guide: 6 Ways To Celebrate At Home For The Holidays
Saturday December 12th, 2020
Posted at 11:00am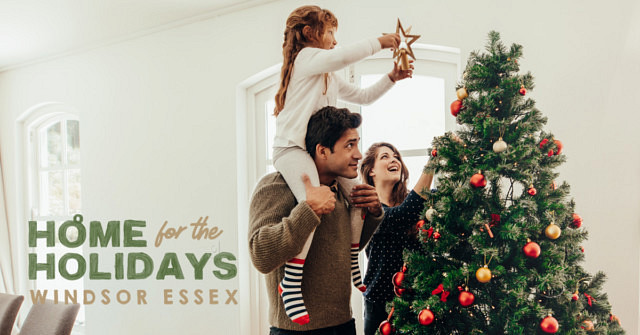 The holidays in 2020 are going to be very different. But who says different can't still be fun and safe? We've put together a few ways for you and yours to ensure that this upcoming holiday season is still filled with happy new memories while making sure to keep things safe.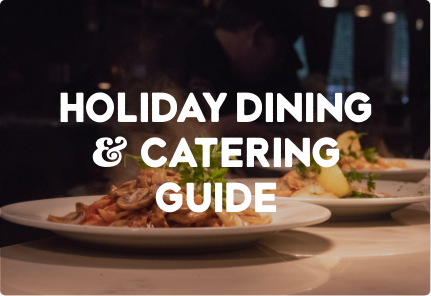 Let Someone Else Do The Cooking
A guide to find the perfect Holiday catering options or take out dinner for you and yours!  With smaller gatherings at home this year, why not let some talented elves help with dinner prep? Use our Holiday Catering & Dinner Guide to source a delicious holiday meal without all the mess! A mix of local restaurants and caterers are ready to cook up a family feast or a balanced dinner for one so that everyone can celebrate safely this year.
Traditional Take Out
Use our Take-Out and Delivery Guide to pick up food for you to enjoy in the comfort of your own space all through the holidays and support our local establishments.  Don't forget that our local craft brewers, distillers and wineries offer delivery and curbside pick up options too!
A Safe Place To Rest Your Head
Current guidelines encourage you to celebrate with your immediate family or bubble, or if you live alone and have paired with another household.  If you are inviting friends or family from out of town, our hotel partners have come together with some great hotel experiences and discount packages so your friends or family can visit responsibly, and stay close to home, while not inside your home.
Check out our Home for the Holidays for great accommodation options in Windsor, Leamington and Kingsville for visiting family & friends.  These packages will afford you the opportunity to visit  – but also retreat to the comfort of your own room, own bed, own bathroom, all operated following regulations as set by the Windsor and Essex County health unit.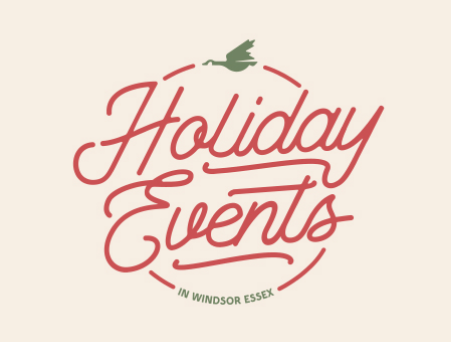 Go Virtual
It's going to be the Christmas of Zoom, FaceTime and Skype. There may not be a lot of in-person evens happening this year, but you can go virtual and experience fun from the comfort of your own home. Check out our 2020 Holiday Events Guide featuring fun virtual events that are free or for a nominal cost.
This still allows you the chance to experience the magic of the Windsor Santa Claus Parade – broadcasting now through December 24th!
Explore The Lights
There are plenty of ways to enjoy this festive season across Windsor Essex this year! Check out our Holiday Event guides to both in-person and virtual events happening in our communities and make the most of the activities, light shows, drive-through parades and so much more! Grab a cup of hot cocoa and take a walk or a drive by one of the numerous light shows and illuminated displays throughout Windsor Essex.  Tune in to virtual meet & greets with the Big Guy himself or have a craft kit delivered and make some holiday décor with an online class.  Our Holiday Lights Guide is a great source for all things twinkling and bright this holiday! The Grizwolds can't match the festive vibe of Windsor Essex and the illuminated displays across Windsor for Bright Lights Citywide and throughout the county!
Be Safe this Holiday
If you are coming home to visit family, consider booking a room at one of our partner hotels or accommodations in order to give yourself some space.
Make sure to double check safety requirements of where you are visiting and follow proper protocols.
Maintain at least a 2m distance from others outside your household, even while outdoors
Always wear a mask or face covering when a 2m distance between others cannot be maintained.
While you're exploring Windsor Essex, please remember to follow the proper safety recommendations for the region – you can visit our COVID-19 hub by clicking here.
Original blog published by Tourism Windsor Essex Pelee Island on Wednesday December 9th, 2020.
Sponsored by Tourism Windsor Essex. For more details on Tourism Windsor Essex click their website, or visit them on Facebook, Twitter, or Instagram.