Local Expert Blog: Snack Your Way To Productivity
Saturday November 14th, 2020
Posted at 11:00am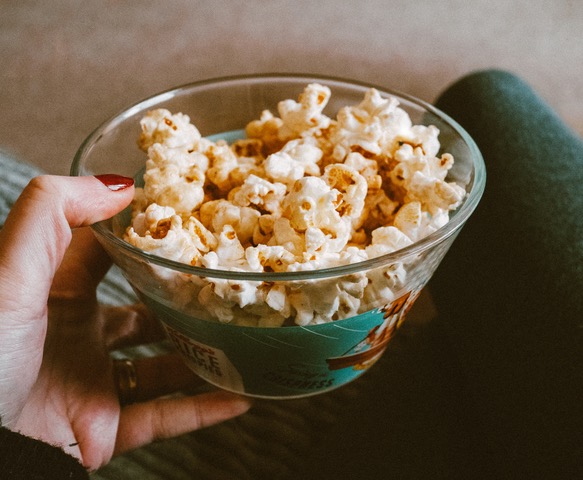 Anyone who has ever worked during the holidays knows how busy it can get. That holiday rush is a tornado of customers, stocking shelves, answering the constantly ringing phone, an endless stream of emails, and managing your team.
So, how do you keep up morale and productivity amongst your team members? Add to the holiday cheer with some tasty treats!
Set up the break room with some of the following:
Something salty
If you are looking for something salty, popcorn is a pretty universally loved treat. Its versatility allows you to bend and shape it any way you want – you can even make it sweet! So, don't be afraid to add to the experience by supplying some seasonings or get creative by making your own party mix.
Celebrate Safely: When renting a popcorn machine, be sure there is a scooper. That way, no one has to reach inside the device with their bare hands. Better yet, have a designated employee fill bags with popcorn and Twist Tie them shut. Now your team can safely grab a bag!
Something sweet
It happens every year – when it's Summer, we miss Winter; when it's Winter, we miss Summer. Bring back the joys of Summer during these cold Winter months with a classic carnival treat! Not only is it something people don't get every day, but it's also fun to eat.
Celebrate Safely: When renting a cotton candy machine, plan to individually wrap the cotton candy with treat bags. Not everyone will be on break at the same time, so do your best to plan ahead.
A toast to your team
Drinks can be treats, too! Take advantage of the holiday season by supplying something other than the typical tea or coffee. Try hot chocolate or non-alcoholic punch to get your team to jingle all the way through the workday.
Celebrate Safely: Instead of having open containers, consider using insulated beverage dispensers. Not only will you be able to stare a large quantity, but you will keep it cold or warm. Don't forget to supply paper cups (encouraging recycling) and lids. Supply a sharpie so everyone can write their name on their cup.
Finding ways to keep your team productive is one thing, but you will also show them how much you appreciate them. Whether your business is big or small, a little can go a long way.
Sponsored story by Festival. To learn more, follow them on Facebook, Twitter, LinkedIn, or visit their website. Kick it old school by giving them a call at 519-737-9200.