Local Film-Maker Adapts During Pandemic With Three-Picture Deal
Tuesday September 1st, 2020, 5:22pm
Hello time traveller!!
This article is 1119 days old.
The information listed below is likely outdated and has been preserved for archival purposes.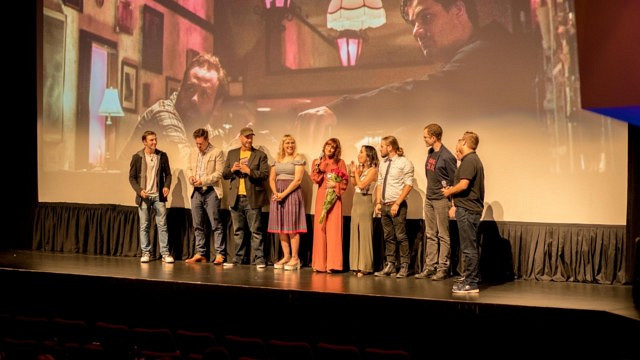 As uncertainty continues, a familiar director from the area is planning his next moves.
Since premiering Last Call in Windsor about a year ago, Gavin Michael Booth has stayed active. Filming several projects in between, he's since toured the movie and signed a three picture distribution deal: this also includes a wider release of the aforementioned film on September 18.
Winning awards at 25 festivals across the globe, buzz surrounding Last Call drew lots of interest as well.
"It definitely helped get conversations started with various companies," said Booth. "In the end, we signed a deal with Mutiny Pictures. They had the best vision for how to release the film and make an impact. The film distribution game can be very dishonest and full of false promises. It was important to us that Last Call be released by someone that really understood the film and would be able to rise to the challenge of finding an audience for it."
Despite gaining traction, it's often difficult for movies with relatively unknown actors to get covered. Mutiny Pictures was ultimately selected because of the director's faith in them to overcome barriers such as this.
Believing in Booth as a film-maker, they also added his next movies to the deal for a few different reasons.
"They were very interested in two films that I had in development that make sense business wise and are practical to produce in 2020," he said. "Like everything else, the entertainment industry has been upended by the Corona virus. Due to social distancing and the risk of getting any cast or crew members ill, the majority of films cannot be produced at this time. Both of my new films have plans in place that uniquely work around the risk of illness and can see the films being completed."
With that in mind, the first of these projects will start production shortly. Tackling cancel culture and the dark side of the music industry, Dreamcrusher centres around a day in the life of a musician facing a career-ending threat.
Similar to Last Call, the film will be shot in two locations at the same time. The major differences are that it's being done from two different countries, won't feature a split screen or be a single take. Sarah Booth's (Last Call, The Moodys) side of the story will be shot and directed by Gavin in a Los Angeles condo: Cinematographer Ian MacMillian will film Kimberley-Sue Murray (V Wars, The Scarehouse) in Toronto. Other talent will take part via FaceTime and phone calls, meaning no one has to leave their own residence for the 12 days of filming.
With the final movie in his three picture deal, Gavin is keeping things a bit more quiet: Written by the director and Collin Llewellyn, all that's known about Cut is that it's a horror film with a fresh take on the found footage genre.
To ensure safety, the production is also incorporating a unique solution.
"Keeping folks safe for this one involves building a living and working environment in a studio," he said. "Think of making the film a summer camp experience. Live and work on site, fun and games in the daytime and sleeping quarters at night. The bubble prevents Covid-19 from causing a problem."
Cameras will roll on Cut later this year, but Gavin is set for pre-production after finishing Dreamcrusher. It's only one project among many however. This includes a movie that was put on pause due to the pandemic.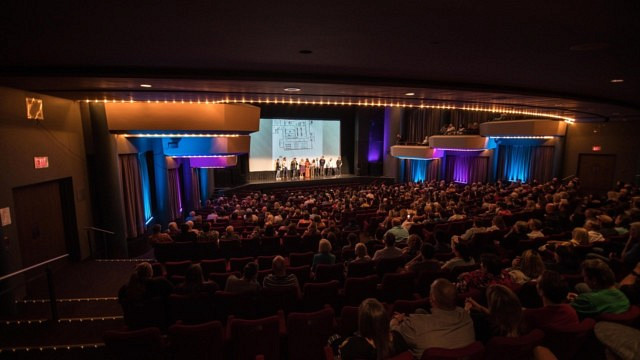 Starting last fall, Primary revolves around musician Ten Kills The Pack. The science-fiction film is about a world-changing event that occurs while the band is on a Canadian tour. Featuring a mix of scripted and unscripted footage, the director shot the film in a unique way. He also travelled with the band in a van as they captured footage in 13 towns and cities across the country.
Although that made up the bulk of filming, controlled environment footage still needs to be completed.
"Covid-19 has delayed us a bit, but it works in favour of the film that a passage of time was supposed to occur in the story," said Gavin. "Windsor will be filmed as Windsor. The band will be in Windsor for the scenes and I'll get to show off the city a little more than in other films."
Travel restrictions and health concerns have prevented completion, but the production is set to resume once things settle down. With no tight deadlines though, it isn't something that worries Gavin.
Beyond feature-length projects, the director has also shot three short-films. All done before the pandemic, each one covers a specific genre. Written, produced and acted by eight members of Alright Alice Productions in Toronto, Link is a dystopian sci-fi film intertwining five stories about being too reliant on technology. In These Parts is a horror film focusing on how a man's obsession with an actress catches up to him. Shot in LA, the short-film was written and produced by Ryan Powers, who also stars with Sarah. Finally, Rent Due revolves around three friends creating schemes to pay the rent, resulting in several absurd situations. Based in Montreal, writers and executive-producers Jonathan Dubsky and Daniel Kay star in the project with the actress as well.
Gavin is also taking part in several virtual film festivals. Despite being grateful that independent film-makers have an outlet, he still admits the experience is odd however.
"It's very weird," he said. " The festivals that didn't delay until next year are all virtual. Last Call is playing at a few more festivals in this format. We've done two already and there is a Zoom Q&A with an audience, but it is really different. It does not have the same energy as going to the town and city and meeting all the other film-makers, mingling with the festival attendees. We hustle every festival to make sure we have packed audiences. There is a different buzz to being in the room with an audience to have a Q&A."
Still, the director knows there's a chance more people could see his projects online. It's one thing he feels would be a silver-lining to the situation.
After many hardships, it's something the industry needs right now.
"Covid-19 shut everything down," said Gavin. "No productions. No development. It was dark times for the first three to four months. Meetings are slowly coming back. Auditions for Sarah are coming back, more so in Canada than the U.S. It definitely has made us rethink everything."
Even with productions restarting, plenty of pain can still be felt. The director is quick to point out that longterm impacts have yet to be seen as massive layoffs continue throughout Hollywood. Beyond that, guest stars can't easily fly in from another country without getting tested and having to quarantine for 14 days. Crowd scenes or large groups of extras won't be allowed. Productions may also shift to studio shoots instead of going on location, which would have an major impact on the economy.
Covid-19 has also accelerated consumer trends and hurt movie theatres. Pushing studios like Disney and Universal to release their blockbusters onto digital and streaming services, the power has also shifted for future films.
Still, Gavin finds the quick change exciting. Ready to adapt, he thinks the industry will survive and has continued to find several silver linings.
"It should open up more opportunities for Canadian actors on American shows that are filmed in Vancouver or Toronto" said the director. "I see smaller crew, smaller cast projects having an easier time to get produced. Perhaps we'll see more character driven, simpler stories coming back to the mainstream cinemas instead of just endless blockbuster titles."
It's something he thinks extends to his own work as well.
"I feel confident that having to overcome so many challenges in my independent film career, I have enough of a think-outside-the-box mentality to keep finding projects that can be filmed even while we all collectively deal with the ongoing pandemic," said Gavin. "Dreamcrusher – from concept to script was born entirely out of these times and thinking, 'Oh, we're mostly stuck in our home. I live with the most talented actor I know (I challenge anyone to watch Last Call and disagree.) What can we film right here?'"
Last Call debuts in select U.S. and Canadian cities on September 18th. Screening in theatrical and virtual cinemas due to the pandemic, 100% of ticket sales in Canada will go to the Canadian Mental Health Association. The film will be playing at all Imagine Cinemas and come out digitally in both countries on October 28th.
Signalling the end of the film's cycle and something new, it also proves that a last call can extend for a long time.
Content Continues Below Local Sponsor Message
Content Continues Below Local Sponsor Message
Content Continues Below Local Sponsor Message