Hobby Happiness Still Possible During Pandemic Thanks To Local Windsor Shops
Saturday September 26th, 2020, 10:47am
Hello time traveller!!
This article is 1093 days old.
The information listed below is likely outdated and has been preserved for archival purposes.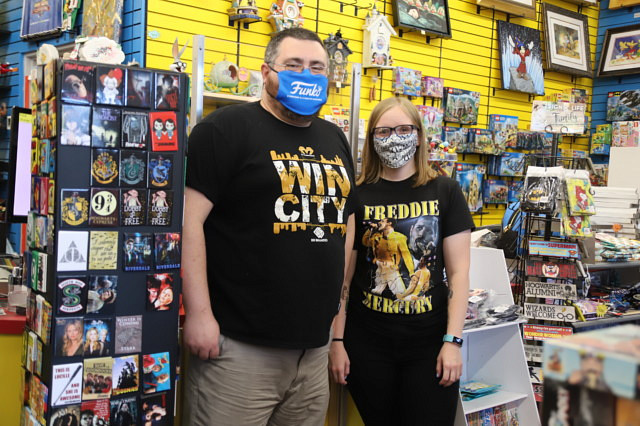 In these strange times we are living through, local businesses have persevered while keeping Windsorites busy with hobbies.
One thing that many locals have been able to do with ease is to head back to their hobbies with the great abundance of quality hobby shops and the like in Windsor-Essex. Suddenly with all this extra time on our hands, and in such unnerving times to be navigating through, an escape of heading back to a hobby (or finding a new one) has been a welcome distraction.
Many things have been uncertain for most of the year, from travel plans to toilet paper being stocked on the shelves. One thing Windsorites can count on is their favourite hobby or special interest store having their shelves stocked, and bringing some lightness and a (masked) smile into their lives.
While the shops have also had to adjust to these unprecedented times, they have been able to adapt to service the area to the best of their ability while bringing new joys in to the lives of locals like you. Keep reading to discover your new favourite thing, or find something to further indulge in your current hobbies, and see what your local hobby shops have been doing to keep you not only safe, but entertained.
Looking for a new-to-you book to pick up? Lets head to Juniper Books…
When seeking out some new books or to learn something new from some literature, you might strike gold at Juniper Books, a general used and rare bookstore.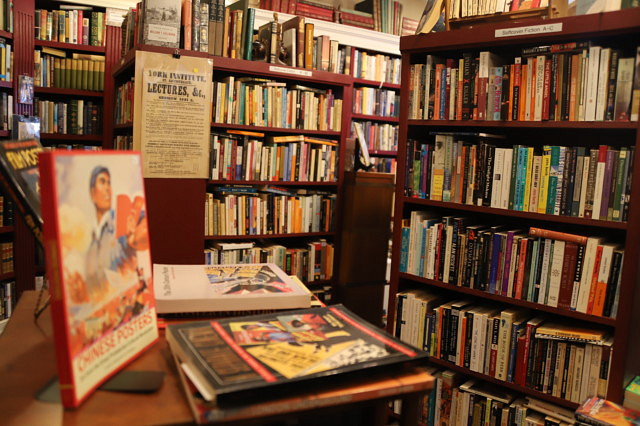 You may notice some new faces walking through the rooms and walls packed of literature. The "house of books," as owner Roger Wurdemann describes it, has been able to welcome back happy dedicated customers as well as new curious faces seeking for something new to try while spending more time at home due to the pandemic. While event or travel plans may have been cancelled from the situation at hand, an adventure is waiting to be found in the pages around the store.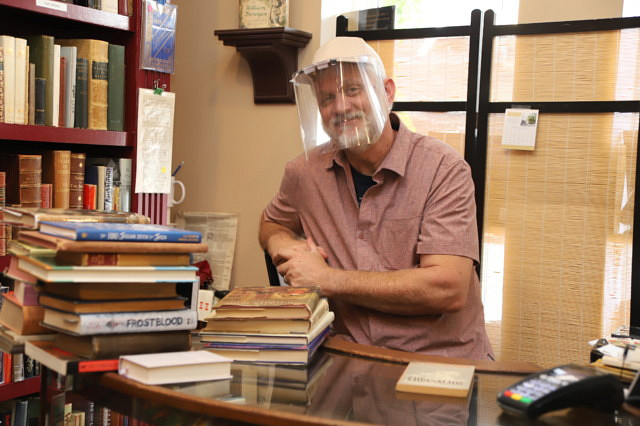 "We closed March 21st, when everything got crazy," Wurdemann explains. "When you run a small business, there's always this backlog of like 500 things you need to do, so for the first little while I started to work on them."
Wurdemann points out various fixes and updates done to the building from the ceiling to the tiling on the floor. He ventures to use the extra time on his hands wisely to make the store a better place for shoppers.
Once he was able to, Wurdemann allowed customers into his updated store — but by appointment only.
"Individuals could call and make an appointment, and the store was theirs for browsing during their allotted time," he says.
The appointment times allowed for Wurdemann to do his work, including constant cleaning, while maintaining precautions such as mandatory face coverings for staff and customers. Curb-side pickup with utilization of the building's mail box was also done to ensure the book-lovers of Windsor were served.
"We did that until July, and eventually went back to regular browsing," Wurdemann explains.
He says he will however still be able to accommodate personal browsing times after-hours if there are customers with health concerns that would still like to indulge in some browsing.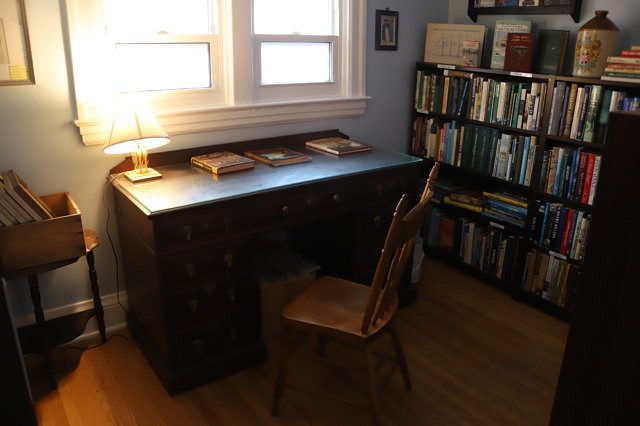 The family-run, community-oriented store is built quite literally as a house. It's first owner lived in the back with a tailoring store up front. The unique build has made it quite easy for Juniper Books customers to distance across the four floors from the basement to the attic filled with reading material. There's even a clearance section across the back yard, in the garage.
Wurdemann says the store conducts cleaning high-touch areas and only allows 10 customers in at a time. "With all the floors and rooms, it's inherently spacious for people to browse," he mentions.
The store includes a wide selection of used books of all genres, rare books, select new books and local publishings.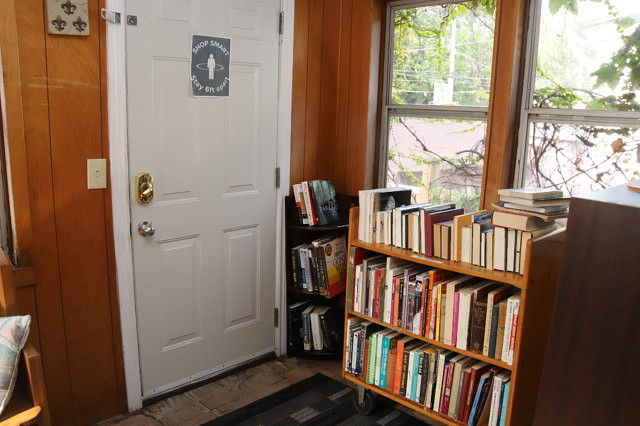 Anywhere between 40,000 to 50,000 books can be found at Juniper Books, staying well-stocked at all times since their opening in 2005.
New for 2020: an addition to adjust for the times; the shop includes a "pandemic porch." This section includes books for locals to find a new hobby or learn something new, with topics such as gardening, woodworking, games and crafts.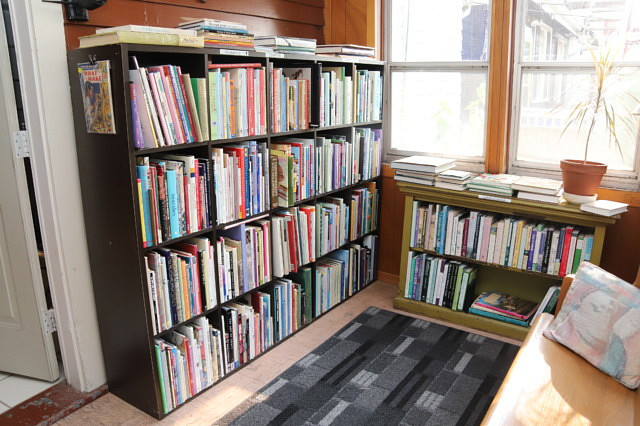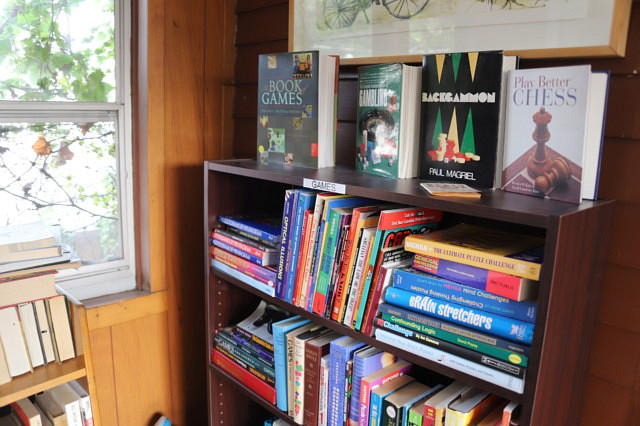 Wurdemann has been able to keep up on accepting books into the store for sales, trade and donations, but has a new policy to "quarantine" the books for an appropriate amount of time before going through them. Despite the extra piles of books and work this process takes for him, he was nothing but happy to be able to welcome back customers, and welcome new customers, as they seek an escape in books.
If you're seeking to nourish your need to read, you can visit Juniper Books at 1990 Ottawa Street. Wurdemann is also looking to update his website soon to be able to sell a selection of his wares online.
Looking for a lighter read, or to find your new obsession? Lets see what's going on at Paper Heroes…
Scott St. Amour opened Paper Heroes in 2013 and sells comic books, toys, collectibles and statues with new arrivals every Wednesday. When the shake-up that is 2020 hit, he, like everyone else, was not sure what to expect. But, as Windsorites do, he persevered while staying loyal and thankful to his dedicated consumer base.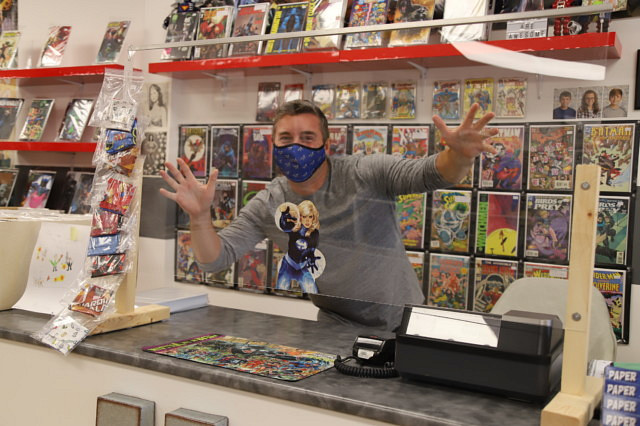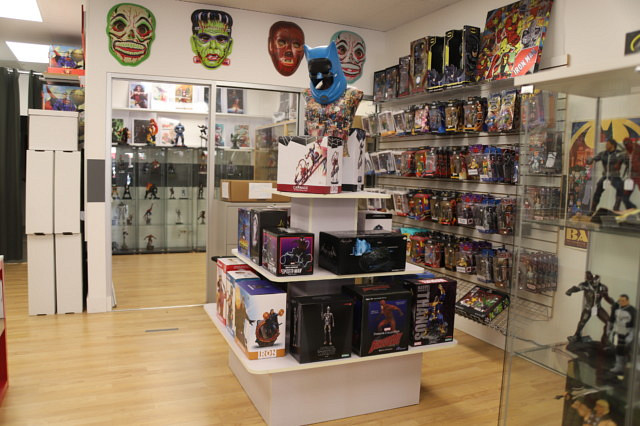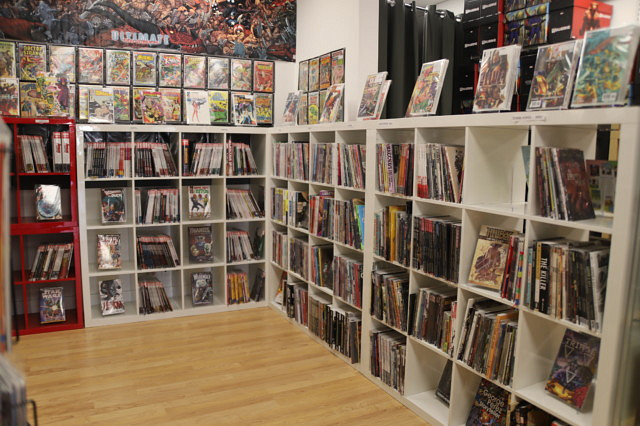 "We did curb-side when we were able to which worked well — but for a while I was doing deliveries from my personal vehicle," St. Amour explains. "There was the demand for it. I was initially looking at just doing one day a week, but we had so many requests I did deliveries three days a week. It was nice because it got me out of the house too," St. Amour mentions with a laugh.
"The community came together and really supported local," St. Amour mentions. Many of his customers had kept their regular orders on file while paying for them despite not being able to pick them up, and bought gift certificates to keep him going.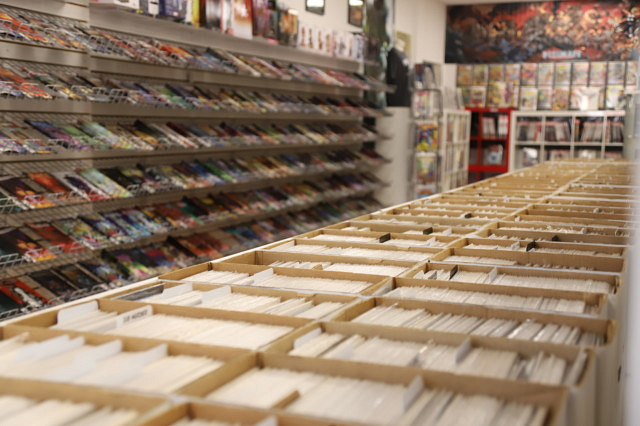 St. Amour also noticed a heightened amount of certain items being purchased during these times — such as graphic novels and statues for those looking to fill up not only their time but also their homes.
He has since been able to open the store once again, while cleaning high-touch areas often, laying markers on the floor for distancing, and having a limit on customers inside the store at one time.
"People were really happy to get back to the store once we could open," St. Amour says. "A lot of books were cancelled due to the pandemic so the scheduling of releases had been changed a lot."
St. Amour says since we're all "creatures of habit," in these times of unpredictability day-to-day, it has been comforting to be able to go back to something classic and consoling — a good ol' comic book and maybe even a Funko Pop figure.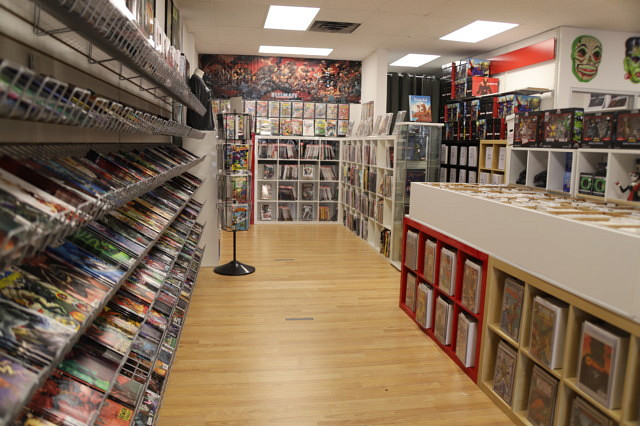 St. Amour happily welcomes everyone who enters his store, whether it be classic collectors or new faces looking to dive in to a new hobby. The walls are filled with new material to take a peek it, and there are enough comics, graphic novels, and memorabilia to last a browser of all ages hours in Paper Heroes.
If you're looking to spruce up your collection, you can visit Paper Heroes at 2857 Howard Avenue.
Prefer something digital? Onwards to The Game MD…
While needing to stay at home, some may have found they gravitated back to their old gaming systems or had a sudden urge for a new one. The Game MD has been able to satisfy such cravings, supplying a variety of games for older systems or newer setups altogether.
"We have the new and the old, accept trade-ins and do repairs; it's a one-stop gaming shop," Dawn McLean explains alongside her husband Roy McLean, both owners of the shop.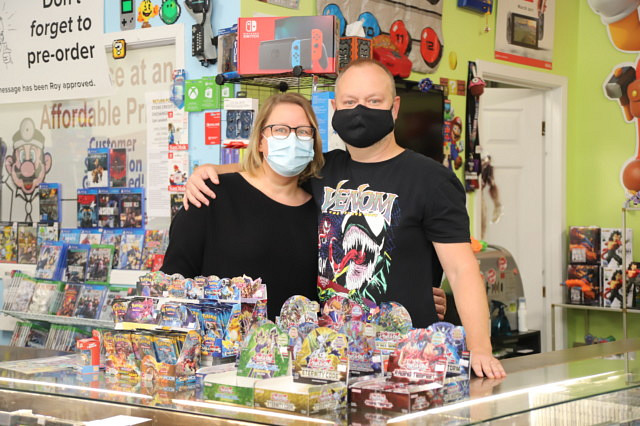 After shutting their doors for five weeks due to the closures from the pandemic, they opened back up full-force without skipping a beat to bring accessibility of video games, puzzles, trading cards and collectibles to Windsor-Essex.
Demand for video games, particularly game consoles, has gone gone up locally since the pandemic began, the owners note, with more people staying at home and playing games to get their social-distanced interactions fulfilled.
"We couldn't keep the Nintendo Switch on the shelves," Dawn says "We have sold well over 100 since re-opening,"
Despite individuals reaching out long-distance to obtain the system from their store, The Game MD ventured to maintain a  commitment to the Windsor area and only sold the highly sought-after systems locally.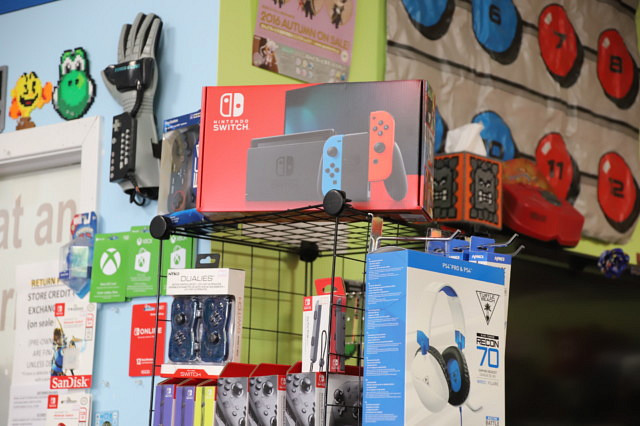 Other systems, such as the PlayStation 4, have also been flying off the shelves as people have been seeking out new things to try out with their extra time at home.
The owners say sales for systems have basically been at Christmas levels as they have sold roughly double the amount of systems than they usually would have for this time of the year.
The second something is sold out, Dawn has been on the phone with suppliers seeking to replenish their stock to service the area better.
Trade-ins, however, are at much lower rates than usual, they say.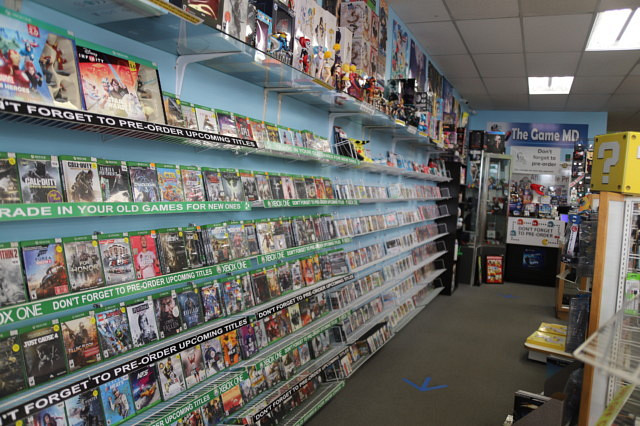 Upon initially opening, the McLeans stuck to curb-side pickup for their first week, operated through their Facebook page, before returning to in-store shopping with limited individuals in the store, safety precautions and increased cleaning.
Happy escapes are bountiful at The Game MD. They also saw an increase in "comfort buying," as Dawn describes it. Many customers were buying collectibles, stuffed animals, and puzzles alongside video games when they were able to open up again. They also notice a resurgence in older and vintage game purchases has also been happening, showing a trend of Windsorites digging out their old systems and being able to beat those games they never got to finish earlier on in life.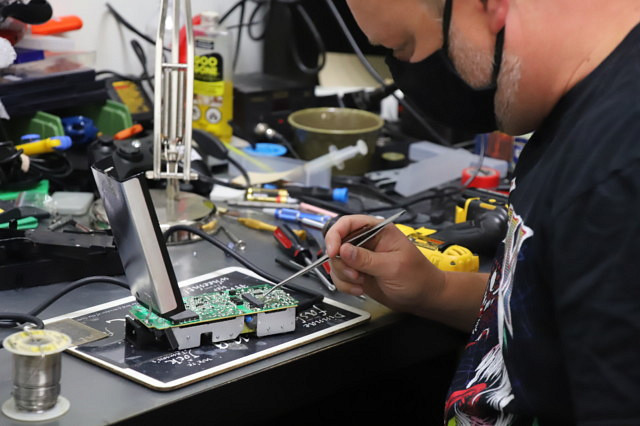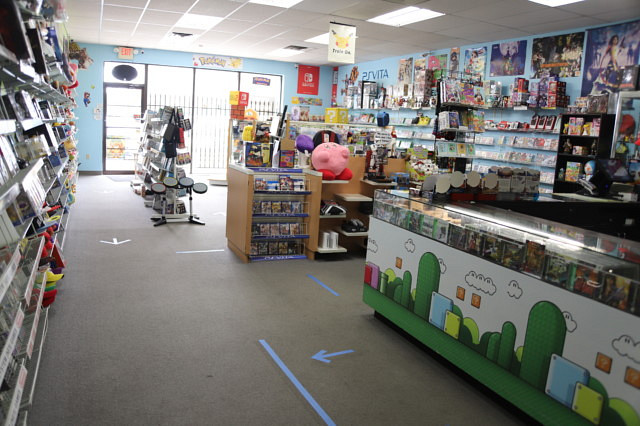 Dawn and Roy happily welcome back their customers, and enjoy being able to share the love for video games to new customers who come through their doors– while keeping the shelves healthily stocked
Whether you're looking for something recent, a blast from the past, to do some trade-ins or to get something fixed up with care, you can visit The Game MD at 5452 Tecumseh Road East.
Unsure of what you need for your next "comfort buy," or looking for something to take up the kid's time? Lets check out what Cartoon Kingdom is up to…
Cartoon Kingdom, a specialty gift boutique, toys and collectibles store, is stocked from floor to ceiling with items for both the kids and adults in your life.
Nat St. Pierre, one of the owner's of Cartoon Kingdom alongside Arlen Mifflin, explains how they have tackled business since the pandemic hit. "We made the decision in early March to shut down, and pivoted business nearly instantly to an online shop with curb-side pickup and local deliveries," says St. Pierre.
"We were able to continue doing [solely] that until we were able to open our doors back up to customers — but I don't see us ever getting rid of curb-side and delivery options in the future," he says.
Cartoon Kingdom has since opened back up for in-store shopping with precautions in place, and are constantly cleaning high-touch areas.
The store, which is truly a labour of love as is all local business in town, noticed a larger influx of purchases in puzzles, games, Legos, masks and a similar trend of "comfort buying".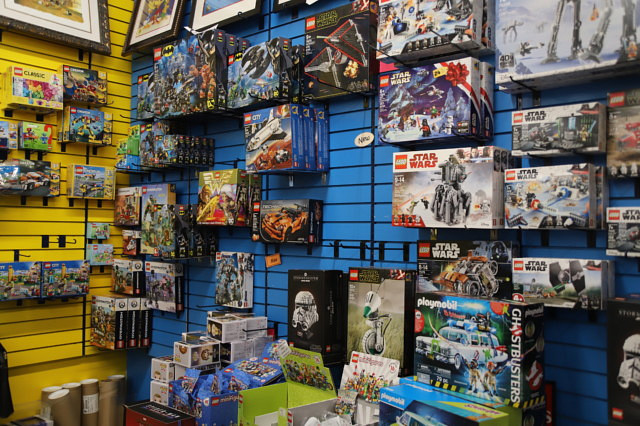 "One of the things we got a lot of messages for was birthday gifts," St. Pierre explains. "We wanted to make sure we could provide that. I know my own child is having a really hard time with being stuck at home and not having their friends around."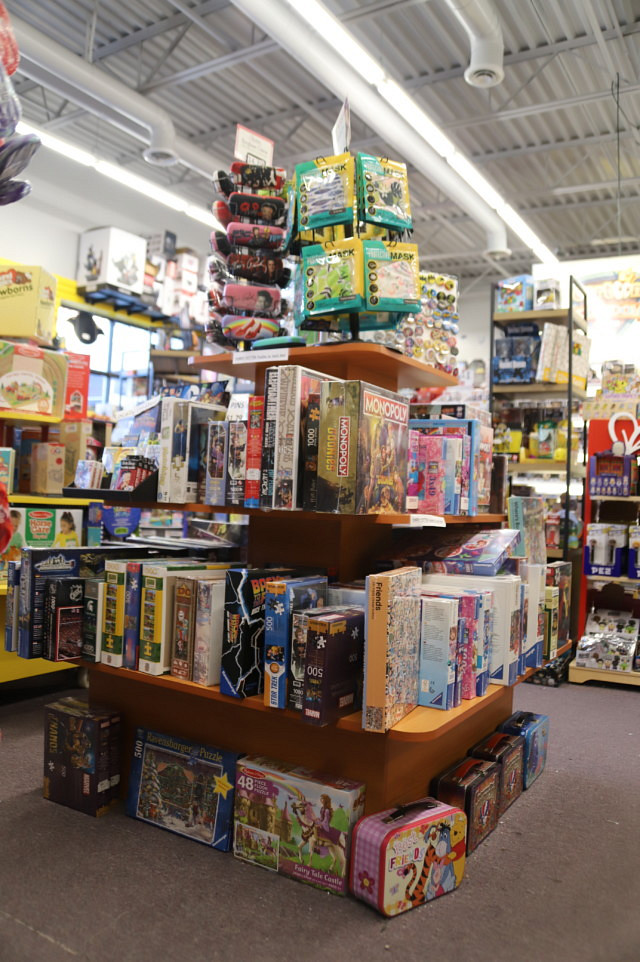 "We made more orders for puzzles because we noticed the increase in purchases of them," he says. "Although we aren't an 'essential business,' a lot of the stuff we sell goes a long way to support mental health which I think is equally important as everything else."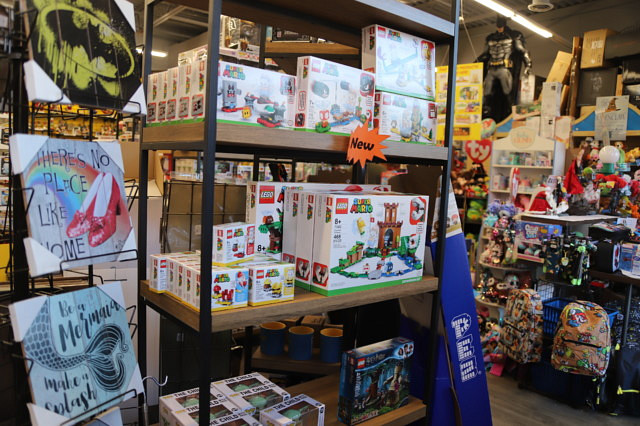 At a time where cross-border shopping can't happen and shipping times can be uncertain, Cartoon Kingdom is able to provide access to branded and fun items right here in Windsor. They continue to stock goods that would appeal to all ages to make for a great gift — whether it's to someone else or yourself.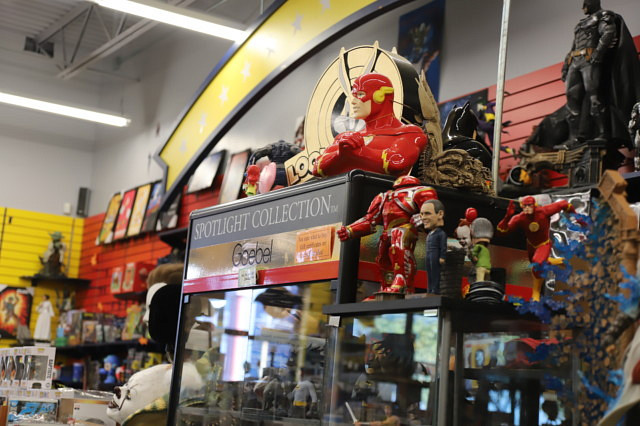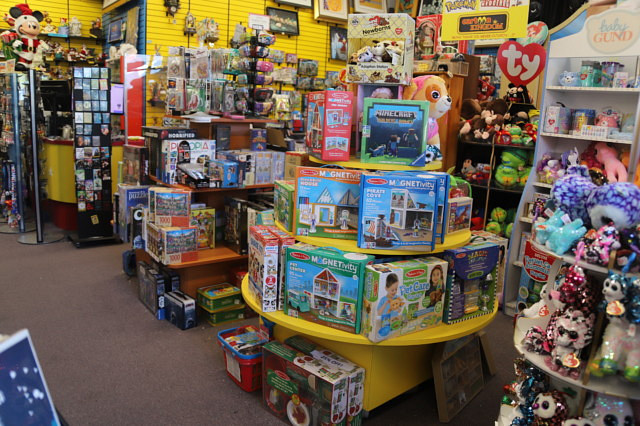 Find some fun at Cartoon Kingdom, located at 2001 Provincial Road — but keep an eye on their Facebook page as they have recently excitedly announced they will be moving locations in the near future.
Content Continues Below Local Sponsor Message
Content Continues Below Local Sponsor Message
Content Continues Below Local Sponsor Message