Tall Tale Theatre Company Enjoys Scary Success Through Fun And Games
Wednesday July 15th, 2020, 9:00am
Hello time traveller!!
This article is 981 days old.
The information listed below is likely outdated and has been preserved for archival purposes.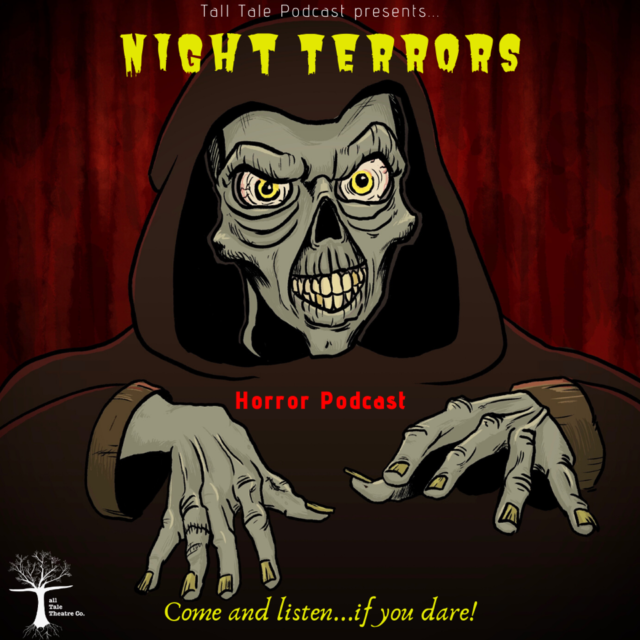 With theatres shut down in the area, a local group is terrorizing people online.
Founded in 2017 by actor Eric Branget and local writer Michael J. Krym, Tall Tale Theatre Company has been creating original work for trained artists ever since. Unfortunately, the Windsor-based group has been forced to postpone productions due to the Covid-19 pandemic.
Even so, Tall Tale has continued with their horror anthology podcast Night Terrors.
"[After founding the theatre company,]exploring the format of a radio play seemed like the next step," said Branget. "We wanted to find ways to expand the reach of Tall Tale and by extension the talent that comes from this city. The podcast format allows listeners from across the world to experience the talent, passion and creativeness of artists in this city."
Pre-dating Tall Tale, the show began in 2017. Once formed, past episodes were remastered and brought into their network. As a freelance actor, Branget was always interested in voice acting and is now using Night Terrors to provide local opportunities for others.
Created by him and his brother Mitchell, the series re-launched under the company's banner a year ago. Releasing a new story monthly, they were inspired by the genre at a young age..
"We were introduced to horror/thriller radio plays at an early age and instantly fell in love with them," said Eric. "The ability to create worlds that engage audiences' imaginations, while offering infinite creative possibilities to the creators, is what really solidified our decision to go through with the project."
Each episode is an undertaking in itself however. Keeping things local as possible, all elements are created from scratch: This includes poster design, original scripts and music.
It's something artists across the province have added to as well.
"The process begins with acquiring a script," said Eric. "We have an extensive and ever growing group of writers who contribute to the show. We encourage our writers to create their episodes with their own unique voice. Horror, like people, takes so many forms and a focus of Night Terrors is to present the concept of fear in a diverse way."
After receiving a script, a variety of local and out-of-town actors are cast. This also allows them to work with co-creators they wouldn't normally be able to collaborate with. Once the show has been recorded, Eric and the main editor Mitchell focus on shaping production.
While modelled after radio plays, the podcast is still its own unique medium though.
"The main difference between the classic radio plays of the past and our radio productions is that we use modern post-production techniques," said Eric. "The classic style had the sound effects done live with the recording but we create all our soundscapes after the recording process. This gives our soundscapes the ability to be even more engaging for a listening audience."
Making each episode increasingly detailed introduces its own set of challenges too. As modern entertainment creates certain standards, it's especially important that Eric and Mitchell produce high quality soundscapes. This led them to find a good mix, providing something complex, clear and enticing without being confusing to listeners.
In the end, the attention to detail has paid off. Partnering with podcast networks around the world, Night Terrors' global listenership has grown steadily in the past 12 months. Drawing thousands of downloads per episode, reception has been positive and keeps the brothers motivated.
It's even led to a second show: Using a different format, Fantasy Fantasia launched last month.
"The main inspiration for us behind this program was the love of playing games with friends," said Eric. "There is a very large table top role playing game (RPG) community in Windsor, games such as Dungeons and Dragons, Monster Of The Week, etc. Our company members are huge fans of these games. For the past year we have been playing and listening to existing RPG podcasts; which is a hugely popular genre in podcasting right now. A dream of ours was to put our fantasy adventure tales to podcast and the events of the past few months gave us the opportunity to make that dream a reality."
Beyond not being horror-based, the difference in Fantasy Fantasia's presentation is that it's mostly improvised. Game players create their characters but the plot isn't mapped out in advance. With Night Terrors presented as an immersive night at the theatre, the new podcast has players taking actions based on a roll of the dice instead.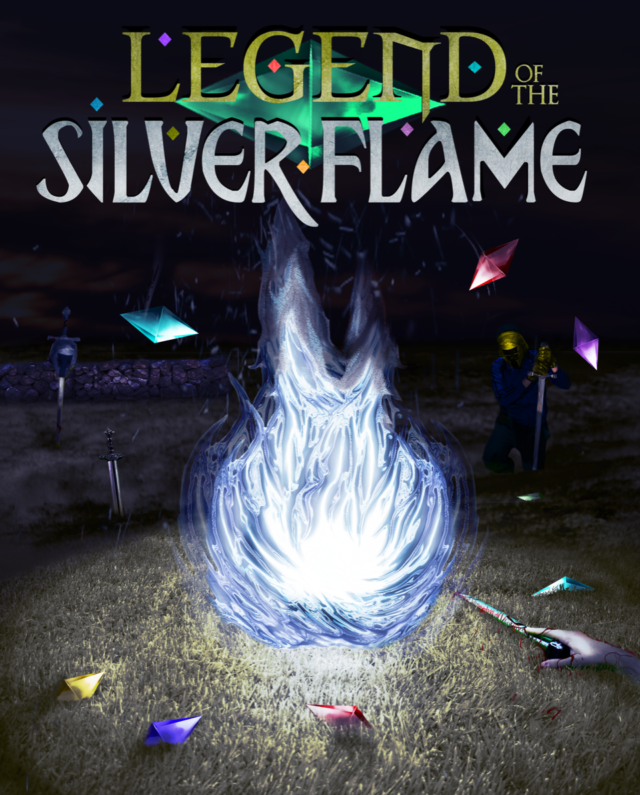 This results in those on both sides of the recording learning the story as they go.
"The core of Fantasy Fantasia — which currently features two campaigns; one being Dungeons and Dragons with the other being Monsterheart,, is improvised storytelling where the audience and the players are learning about the world at the same time," said Eric. "Though we do edit in soundscapes and original music after recording, the story itself is not scripted and it is all about people playing the game."
This also means that the RPG podcast is faster to produce. Using high quality sounds to flesh out stories with Night Terrors, Fantasy Fantasia is meant to sound more like players experiencing a world together while sitting around the table. Any post-production focuses on imagination and is intended to give listeners a glimpse into the world being created. Even though everyone involved remains in character, the charm lies in the audience being aware that a game is being played.
Connecting with characters and players adds to the format's popularity, Fantasy Fantasia included.
"The reception for Fantasy Fantasia has also been very positive," said Eric. "We find that it has helped to expand our audience. The program has helped to balance out the podcast network and has given us two programs that not only complement and contrast each other in subject matter but also in style of delivery to our audiences."
Although the pandemic has created new challenges, it's also come with a silver-lining. Unable to gather in-studio, everyone involved has figured out ways to record at home. After doing so, participants from both podcasts got their audio to editors who pieced it together from there.
It's pushed the company to expand their casting into Stratford, Toronto and beyond. Enjoying such success, local collaborations have also taken place with Windsor-Essex groups like Post Productions. Combining talent and resources, they continue exploring the radio drama genre.
Building worlds without big budgets or resources, the only thing stopping them now is imagination.
"In the near future we will continue to record and release new episodes of Night Terrors, airing early August," said Eric. "Fantasy Fantasia will continue to release episodes every Saturday, the Dungeons and Dragons and Monsterhearts campaigns alternating weeks). In the further future, we hope to expand the scale of our radio play arm with new genres as well as new RPG campaigns when our current games end."
Both podcasts are available on all popular platforms and further information can be found at Tall Tale's website. Eric also hopes to hear from anyone interested in collaborating on future episodes.
"If anyone has any script submissions, inquiries about voice acting, music concepts or even the desire to co-edit, feel free to reach out to us via our website or social media pages," he said. "We believe that collaboration is the key to success and are always looking for new artists to create with. In these times the future of live theatre is so uncertain but our network provides an outlet to continue creating engaging, high quality, imaginative work."
Content Continues Below Local Sponsor Message
Content Continues Below Local Sponsor Message
Content Continues Below Local Sponsor Message