Five Farmers Markets To Shop At Today (Or Next Saturday)
Saturday July 11th, 2020, 11:00am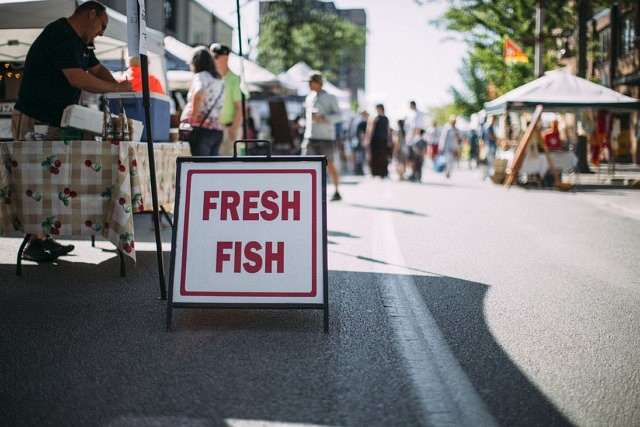 We Love Local and mostly likely you do to.  Things may look a bit different this year but our local farmer's markets are still a great way to support our growers and fill your bellies with some of Windsor Essex's finest!

What to Expect This Year
Strict guidelines have been put in place this year for safety reasons so make sure that you are prepared before you go! Bring along a face-covering like a mask or bandanna that can properly cover your nose and mouth.  Physical distancing protocols will be set and market vendors are encouraging a "Grab & Go" shopping experience with only one customer being served at each booth at a time. Many of our community markets are also encouraging families to limit one shopper per family in order to provide ample distancing space.
Expect food specific retail only at most markets – there will still be plenty of options to choose from! Pick up your fruits, vegetables, baked goods, cheese, flowers, plants, apple cider vinegar, locally roasted coffee, handmade goods and prepared foods to name just a few!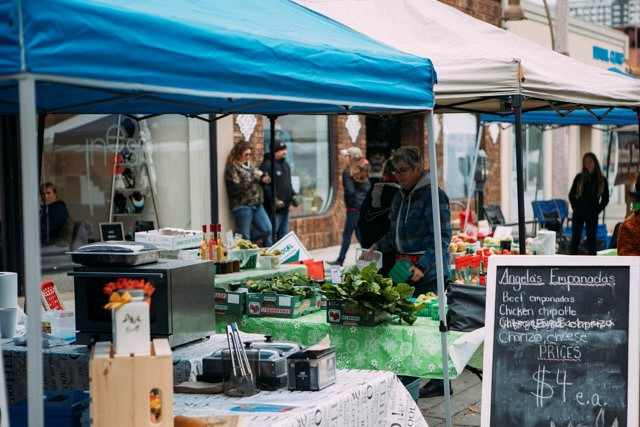 Downtown Windsor Farmer's Market
When: Every Saturday from May 30, 2020 to October 31, 2020, 8:00am – 1:00pm
Where: Pelissier Street between Park St West and Wyandotte Street West and Maiden Lane between Ouellette Ave and Pelissier Street.
At the Downtown Windsor Farmers Market you'll find farm fresh fruit, vegetables, produce and unique artisan food products from the best our area has to offer.  Make sure to follow along online for our Virtual Kids Korner this year for crafts and activities!
Leamington Farmer's Market
When: Every Saturday year-round, 9:00am – 2:00pm
Where: Leamington Fairgrounds: 194 Erie St. N.
The Leamington Farmers Market is located on the Leamington Fair Grounds in the large gold building. Open year round with the exception of Fair weekend. There are many items available such as fresh meat, fruits, fish, vegetables, baked goods, flowers and home crafts! Come out and support local!
Amherstburg Farmer's Market
When: Every Saturday until October 31st, 8:30am – 1:30pm.
Where: GL Heritage Brewery, 8728 Howard Ave
The Amherstburg Farmers Market will be opening for a 10th season at a new location, offering fresh fruits and vegetables, herbs, baked goods, fresh fish, local honey, gourmet packaged foods, microgreens, baked bread, pierogies, local wine, garden plants and even food for your fur babies.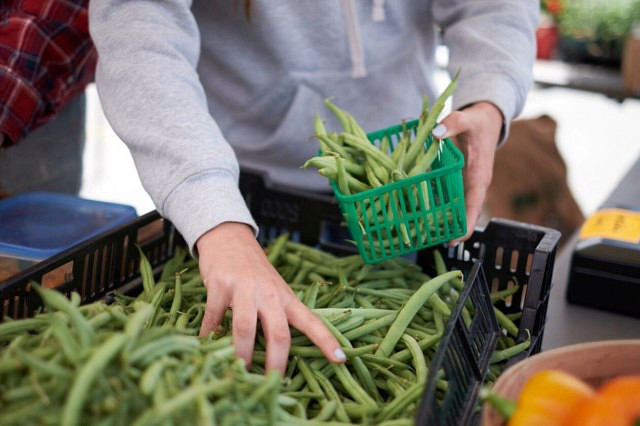 Riverside Farmer's Market
When: Every Sunday, 9:00am – 2:00pm
Where: Riverside Sportsmen's Club, 10832 Riverside Drive East
The market features fresh local produce, fish, flowers, baked goods and all things delicious, combined with handmade jewelry and arts and crafts of all kind. It's a fabulous shopping experience for the whole family!
West Windsor Farmer's Market
When: Every Saturday 9:00am – 3:00pm
Where: 704 Felix Ave
Formerly known as Olde Sandwich Towne Market, the West Windsor Farmers Market is a great place to support local and buy from vendors and producers! Includes a variety of farm fresh foods, crafts and food items.
We are lucky to have so many great options to source locally grown, baked or handmade items across Windsor Essex.  Make sure to visit our W.E. Heart Local website for a full list of markets and lists of what is currently In Season, as well as recipes created by local chefs that you can try to recreate for yourself.  Make sure to download our Homegrown in Essex County map and get ready to start your next food adventure!
Originally published on Wednesday July 8th, 2020 by Tourism Windsor Essex.
To read more blogs from Tourism Windsor Essex click here.
Sponsored by Tourism Windsor Essex. For more details on Tourism Windsor Essex click their website, or visit them on Facebook, Twitter, or Instagram.
Content Continues Below Local Sponsor Message
Content Continues Below Local Sponsor Message
Content Continues Below Local Sponsor Message