Water Plant Upgrades May Affect Harrow And Colchester South Customers
Sunday June 7th, 2020
Posted at 11:19am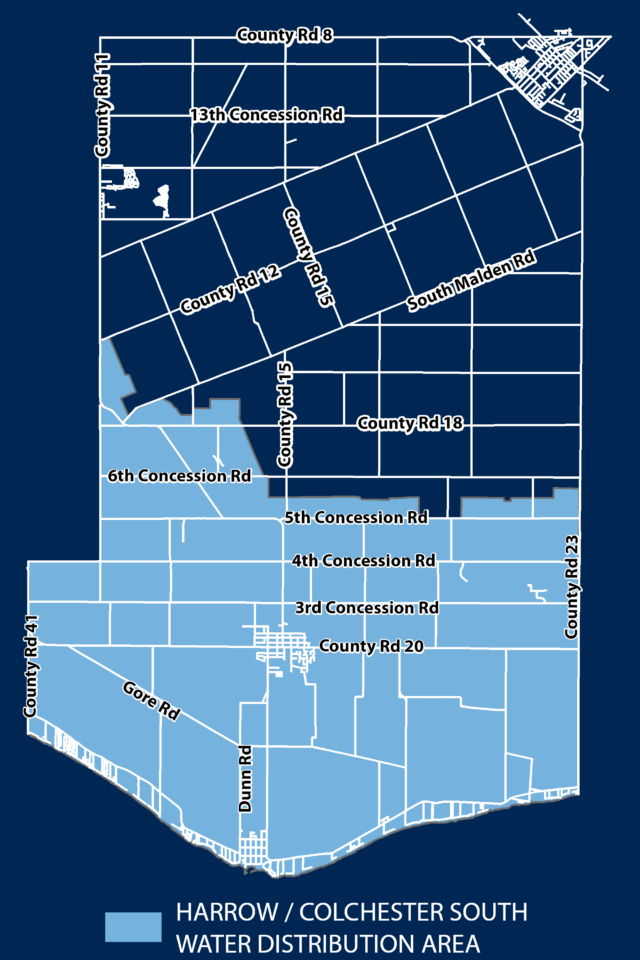 Residents in the Harrow and Colchester South water service area may notice changes in water pressure over the next few weeks.
The Town of Essex will be conducting system upgrades at the Harrow and Colchester South Water Treatment Plant.
During that process, officials say that the water plant will be shut down and all residents in its service area will receive water from the Union Water Supply System, which currently serves the Colchester North and Essex Centre areas.
Work starts Monday and is expected to last two to three weeks.