PHOTOS: Construction Continues At Lakeview Park Marina
Monday March 2nd, 2020
Posted at 10:00am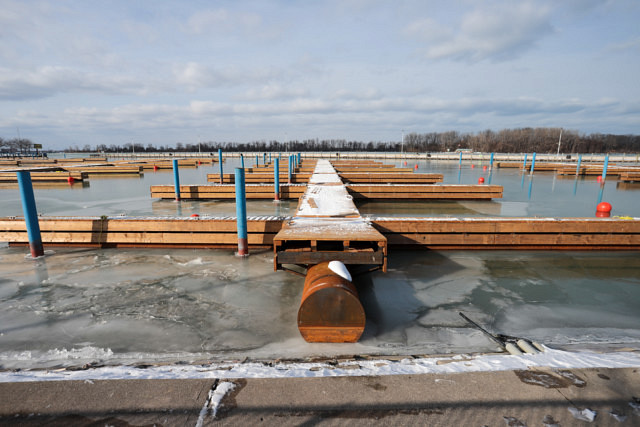 The installation of new floating docks at Lakeview Park Marina continues.
The marina was forced to close for the 2019 boating season due high water levels, and last summer City Council approved funding for the floating dock system.
Work started in December to remove the old docks and the project is expected to be completed in time for the spring boating season.