A Black Foodie Tour Of Windsor Essex (Blog)
Saturday February 22nd, 2020
Posted at 11:00am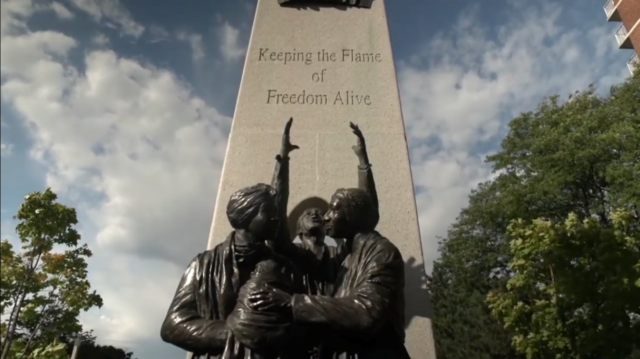 Sponsored story by Tourism Windsor Essex Pelee Island – Original blog by Eden of Black Foodie | November 2019
I'm often asked to share some of my favourite Canadian cities to travel for food. My answer might surprise you. One of the cities at the top of my list is my hometown, Windsor, ON.  Windsor, is a small city in a region packed with big flavour, lots of  hidden foodie gems, vineyards & more. Beyond the diverse food scene, there is so much this region has to offer travelers interested in history & culture.  This is why I'm excited to have partnered with Southwest Ontario Tourism to showcase a Black Foodie tour in Windsor- Essex & Chatham-Kent & dive deep into the many ways this region shaped Black Canadian history.
On this tour I had the opportunity to visit churches built over a century ago by African Americans who had escaped slavery in the United States and built a new life in Windsor. I learned about prominent figures like Josiah Henson, who built settlements, schools & risked their freedom to help others enslaved escape. I learned not only about the heroism of those who took part in the Underground Railroad but also about the many ways Black people created a full life in Canada. I walked the grounds of Buxton, an all Black settlement in Chatham- Kent that thrived in education and business despite objections to it's existence. This tour opened my eyes to how Black Canadians fought racism, found joy and built community in Southwest Ontario and paved the way for me. Along the way, I ate delicious food & spoke to a number of small business owners for whom food is their passion. I've shared a recap with all my tips & picks for a Black Foodie tour across Southwest Ontario. Check it out and watch the Black Foodie video & IG highlight for more snapshots of this epic tour.
To read Eden's full blog please click here.
Original blog by Eden of Black Foodie in November 2019
To read more blogs from Tourism Windsor Essex click here.
Sponsored by Tourism Windsor Essex. For more details on Tourism Windsor Essex click their website, or visit them on Facebook, Twitter, or Instagram.