Celebrate Museum Selfie Day in Windsor Essex
Saturday January 18th, 2020
Posted at 11:00am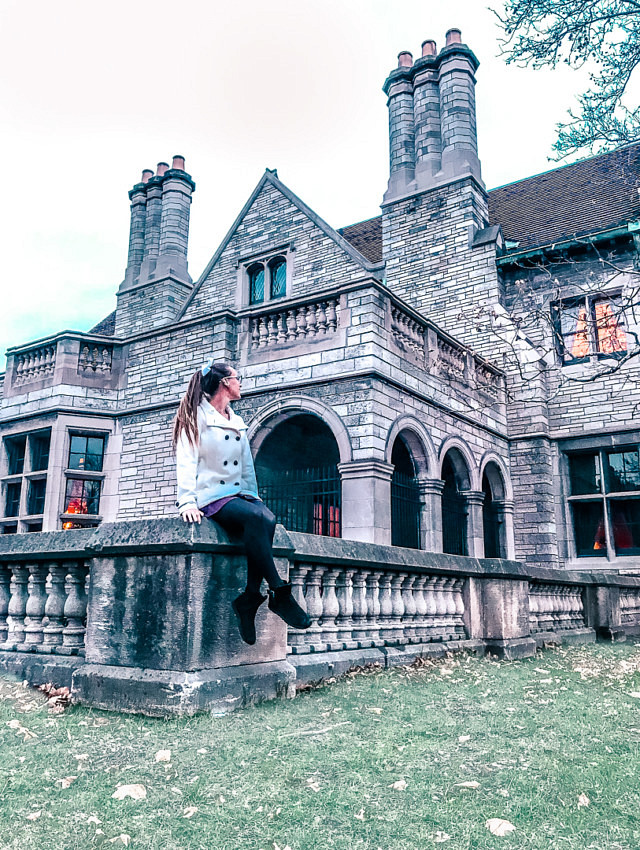 DYK: January 21st is World Museum Selfie Day?
With roots in London, England this day came about to signal change in many museums and historic sites where "no photography" signs could once be found in order to discourage flash pictures and maintain the quality of the pieces that were housed there.
But in today's world of smartphone cameras, many cultural meccas are relaxing their rules on photography in an effort to encourage more engagement with their visitors. So,  in honour of Museum Selfie Day, we've put together a quick list of some unique museums, historic landmarks and cultural spaces here in Windsor Essex that make a great background for your next selfie!
Museum Windsor – Chimczuk Museum 
Picture yourself in one of the original seats from Joe Lois Arena or stand in front of the A-to-Z wall in the museum concourse area.  Surely in this premier museum destination that houses permanent exhibits on the history of the Windsor area, the Original People's Culture and Legacy, and the development of The City of Windsor,  you'll be sure to capture some timeless images.
Canadian Transportation Museum & Heritage Village 
Whether it's out front of the General Store or standing next to a Ford Model T, there is no shortage of great spots to grab a selfie at the Canadian Transportation Museum and Heritage Village! Situated on a 100 acre site, this is one of the largest transportation museums in Ontario, a Heritage Village with over 20 buildings dating from 1700s-1920s, and the only Ambulance museum in Canada.
John R Park Homestead
Looking for a selfie with a classic, vintage feel? Well a visit to the John R. Park Homestead and Conservation Area will take you back in time to the 1850s. The house and farm buildings of John and Amelia Park are restored to bring the nineteenth century to life. Explore the Park's magnificent Classical Revival home, built in 1842 and you are sure to find the perfect spot to snap a pic.
Willistead Manor
Roam this historic 36-room mansion nestled within a 15-acre park and you will be sure to find numerous photographic gems to capture. Willistead Manor was built in 1906 for Edward Chandler Walker, the second son of Hiram Walker, founder of the world-renowned distillery. Public tours available at select times during the summer and winter.
The Old Mill
Built in 1949 this historical building is one of Harrow's most recognizable landmarks. Voted the best County Photo Op in the Best of Windsor Essex competition (2016) so surely this one should be on your selfie list.
Don't limit yourself to just these spots for selfies – make sure you visit our Museums pages to find some stunning and Instgrammable spots across Windsor Essex to capture  your next Kodak moment.
Sponsored by Tourism Windsor Essex. For more details on Tourism Windsor Essex click their website, or visit them on Facebook, Twitter, or Instagram.