Home For The Holidays – 5 Must Do's Over The Holiday Season
Saturday December 14th, 2019
Posted at 11:00am
It's that time of year where many of us either venture home to celebrate with family and friends or have time off to explore the happenings in our hometown.  As they say, there is no place like home …. but sometimes too much home-time can be too much of a good thing! Is there an inflatable mattress in your future? Or are you looking for an "in-law free" zone this holiday season?  If you have friends & family visiting Windsor Essex over the holidays get in all the family time you can,  then let them retreat to the comfort of their own room & own bathroom by booking an exclusive over-night stay in one of our newly renovated hotel rooms across the region!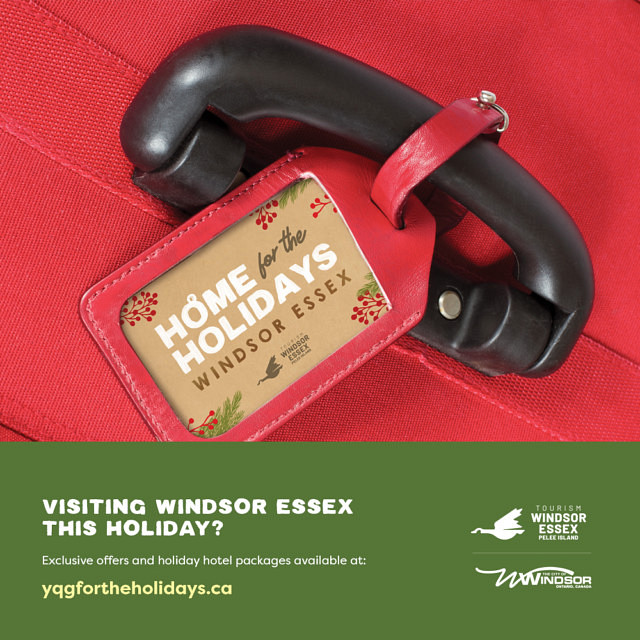 Check out Home For The Holidays with discount options or enhanced room packages available now through the New Year at 15 participating hotel partners in Windsor Essex to share with the ones you love.  Make their holiday visit in Windsor Essex memorable and comfortable with these affordable options at our local hoteliers.  Enjoy a few moments of peace and quiet between dinners and social gatherings.  Plus someone else will make their bed!
While They're Home
There is never a shortage of people to see and things to do over the holidays but while you have visiting family & friends in Windsor Essex, there are a few things that should be on your "must-see" list!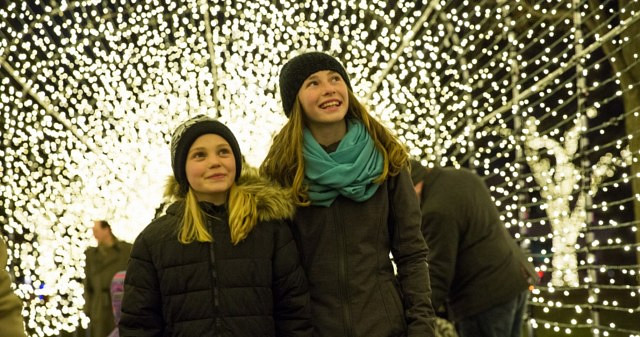 Bright Lights Windsor
In the spirit of the holidays, both residents and visitors enjoy a leisurely winter stroll through the beautiful and historic Jackson park at night and be absolutely wowed by hundreds of thousands of LED lights.
Take it from the over 100,000 people that visited in 2018, and make sure that Bright Lights Windsor is on your to-do list this holiday season!
Wander through the dazzling lighting displays in the gardens and pose by the giant illuminated tree in the Queen Elizabeth II Sunken Gardens.  Be wowed by thousands of lights and a host of iconic holiday characters and instagrammable photo areas throughout the park.
Now in it's third year, Bright Lights Windsor is pleased to add the WE Made It: Holiday Market sponsored by Tourism Windsor Essex Pelee Island. Come early and stay late to experience all of the holiday festivities such as the local artisan market with new vendors each week, food huts and trucks, train rides, festive performances and you may even can catch a glimpse of the roaming Santa!
Hopeless romantics take note—there have even been some epic "lit" proposals in the past at the Bright Lights festival!
For a full listing of holiday events happening in Windsor,  visit our YQG Holiday Guide.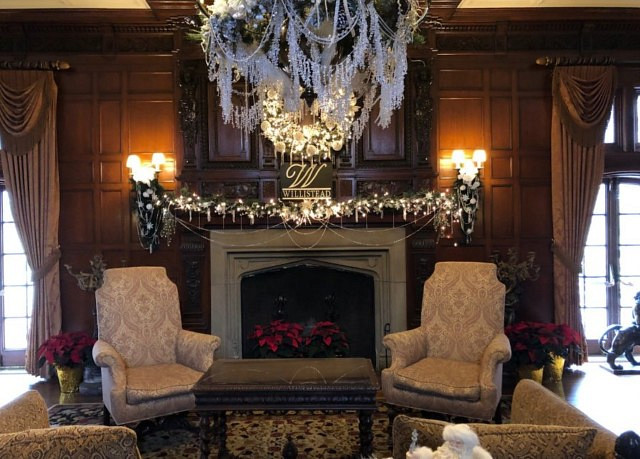 Willistead Manor Holiday Home Tour
If outside fun isn't your thing, spend some time roaming the beautiful and historic Willistead Manor.  Decked out in its holiday finest, this integral piece of Windsor's prohibition roots will delight visitors as they explore each room.  Co-hosted by the City of Windsor and the Friends of Willistead with generous support from AM580, Thyme To-Go, snapd Windsor, and CBC WIndsor's "Sounds of the Season."
Upcoming dates:
Sunday, December 15, 2019. 1:00 p.m. to 4:00 p.m. The Silver Bells bell-ringers perform on this date.
Wednesday, December 18, 2019. 6:00 p.m. to 8:00 p.m.
Sunday, December 22, 2019. 1:00 p.m. to 4:00 p.m. Cellist Nadine Deleury performs on this date.
Sunday, December 29, 2019. 1:00 p.m. to 4:00 p.m.
Note: There are no tours on Wednesday December 25, 2019.
Sounds of the Season CBC Food and Funds Drive: This year, Willistead Manor is proud to be one of CBC Windsor's "Sounds of the Season" campaign sites. This is an annual effort by the CBC to raise food and funds for food banks across Canada. While this is a Canada wide effort, all donations raised locally go to support the Windsor-Essex Food Bank Association, an organization representing 15 area food banks. Guests of Willistead Manor's 2019 Holiday Tours are encouraged to bring a food item to donate on site, to help make a difference in our community.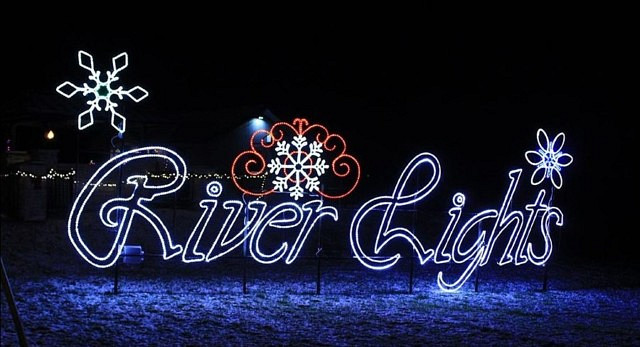 River Lights Amherstburg
The annual Amherstburg River Lights Festival is open now through February 2020,  attracting close to 40,000 visitors with themed displays, interactive photo ops, a life-sized gingerbread warming house and fireworks to top it all off! Kick-off night for the festival is truly a party, with the mayor taking part in the countdown and pressing the "on" button for the entire solar-powered Christmas light festival.
Stroll through two of Amherstburg's downtown parks, the King's Navy Yard Park and Toddy Jones Park, and be dazzled by light every night starting Saturday November 16 at 6pm with the official Opening Ceremony and countdown to lights turned on, followed by FIREWORKS!  Every Friday, Saturday and Sunday the Life Sized Gingerbread House is open from 5:30-8:30pm with the display of the entries from the annual Gingerbread House Contest, free crafts for the kids, hot chocolate and Story Time Sundays at 6pm.
The River Lights Winter Festival is an amazing event that is sure to put you into the holiday spirit and not to be missed !  Come make this a family tradition in Downtown Amherstburg.
For a full listing of holiday events happening in Amherstburg, visit our YQG Holiday Guide.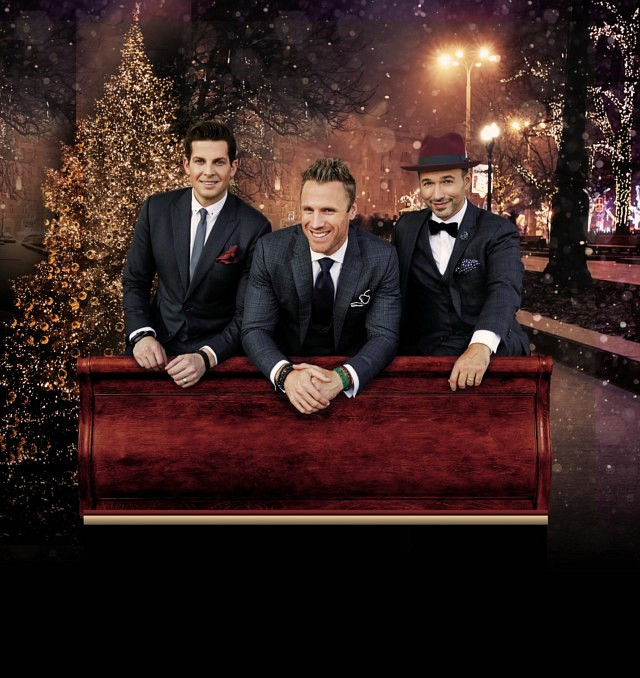 Caesars Windsor Holiday Shows at The Colosseum
Don't miss your chance to hear all your holiday favourites during the stellar performances at Caesar's Colosseum this holiday season!
The Canadian vocal super group, The Tenors, will return to spread Christmas cheer on Sunday December 15 at 8 pm for an ALL AGES show on their Wonder of Christmas tour.  The Tenors, Clifton, Fraser, and Victor, have been thrilling audiences around the world with their powerful songs, outstanding harmonies and undeniable charm.  Blending classical music and contemporary pop, the award winning and multi-platinum selling band have achieved international success, performing over 1000 live shows and hundreds of TV appearances on five continents.
Local favourite philanthropic super-group, The S'Aints are excited once again to join forces with St. Clair College and Caesars Windsor to sleigh hunger with an ALL AGES, annual fundraising concert on The Colosseum stage Friday December 20 at 8pm.  A great holiday tradition for the entire family, the holiday show will showcase The S'Aints band featuring local and world-renowned talents: lead vocalist Jody Raffoul; Tea Party drummer, Jeff Burrows, Wes Buckley, Kelly "Mr. Chill" Hoppe, David Cyrenne, Kelly Authier, Marty Bak, Liz Robinson and Stephanie Baker.  Just in time to usher in the holidays, The S'Aints will perform traditional holiday tunes with an electrifying, upbeat rock edge.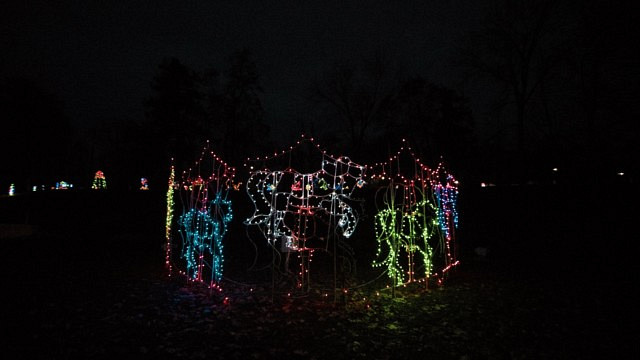 Festival of Lights Kingsville
Lakeside Park in Kingsville will be magically transformed in to a sea of colourful displays for the Holiday Season!  Kicking off the holiday season, the Fantasy of Lights Festival is an array of family-friendly events and continues to light up the town until January 8, 2020.  Bundle up and stroll the grounds or take a ride the mini trackless train through Lakeside Park to view the wonderful light displays or – you will be surrounded by many an ooohh and ahhhh as you take in the sights. The train runs Saturdays and Sundays from until December 22, 2019 from 5:00pm until 8:00pm.
The Fantasy of Lights Opening Ceremonies will take place at Lakeside Park, 315 Queen Street, following the 15th annual Santa Claus Parade which starts at 6pm on Saturday November 16th. Santa and Mrs. Claus will Flick the Switch to illuminate hundreds of lighted displays throughout Lakeside Park.  Following the "flicking of the switch" spectators will be dazzled by the outstanding fireworks show and can fill their bellies with hot chocolate!
The Fantasy of Lights has something for the whole family to do and enjoy!
For a full listing of holiday events happening in Kingsville, visit our YQG Holiday Guide.
So before your calendars fill up with holiday parties and celebrations, mark this stunning ome hour, these two spirited holiday performances and these three beautiful light festivals in your calendar.  In addition to all the winter wonderland activities that are aligned with them, these unique holiday experiences provide a special evening for you and your loved ones to capture those perfect holiday memories so get out there and enjoy!
Originally published by Tourism Windsor Essex Pelee Island on Thursday December 12th, 2019.
To read more blogs from Tourism Windsor Essex click here.
Sponsored by Tourism Windsor Essex. For more details on Tourism Windsor Essex click their website, or visit them on Facebook, Twitter, or Instagram