UPDATED: Fatal Crash On The 401
Friday October 18th, 2019
Posted at 1:23pm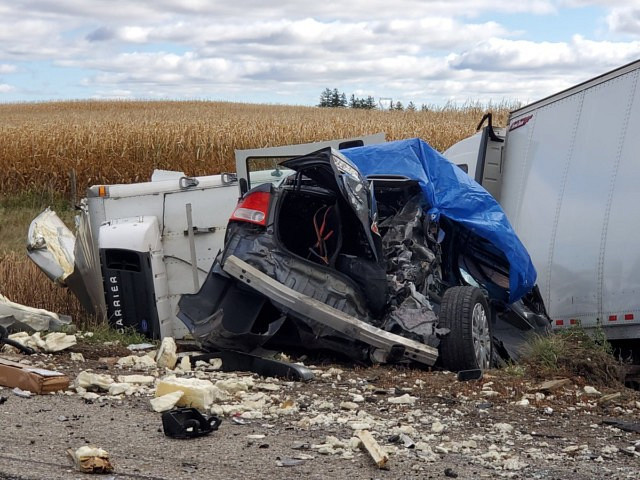 Last updated: Saturday October 19th, 8:57am
One person was killed Friday after a crash on Highway 401 eastbound between Iona Road and Union Road.
OPP say the five vehicle accident happened around 11am.
It involved two tractor-trailers, one five-tonne commercial truck and two passenger vehicles who at the time of the collision, were traveling eastbound and were merging into one lane due to construction ahead.
One person in a passenger vehicle has died as a result of the collision.
One person was transported by land ambulance and another by air to hospital with serious injuries, and both are now listed in stable condition.