Local Expert Blog: Work Day Blues: How To Get A Breath Of Fresh Air
Saturday June 8th, 2019
Posted at 11:00am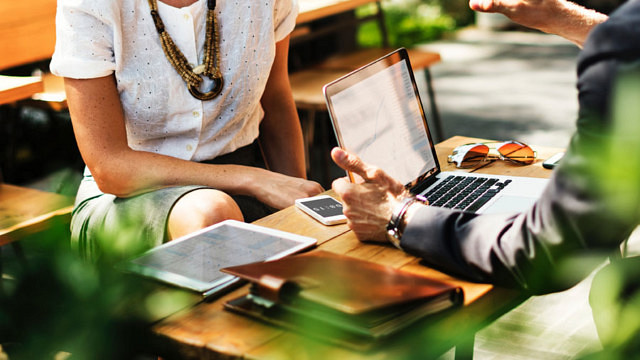 Ah, technology – a blessing and a curse. With smartphones, tablets, laptops and Wi-Fi, we have made it possible to work around the clock from almost anywhere in the world. The plus side, our ability to connect with clients and coworkers whenever we need to. On the downside, work-free weekends and evenings are becoming extinct.
So, how do we destress from work when work is always around you? It's time to go back to our roots and spend some more time with Mother Nature. Yup, that's right. We want you to move your office outside.
If that's not feasible, move at least the breakroom out there! Fifty-three per cent of people feel they would be more productive if they could work outside the office.
An outdoor work or break space can be anywhere you want it to be (within reason of your lease and safety, of course): courtyard, rooftop, covered patio, gazebo, balcony, or even an extra parking space. Get creative!
Get a picnic table or patio set.
No room for a table? Invest in some outdoor lounge chairs.
Block some sun with a big umbrella.
Add a garden, potted plants, or both!
Once you have it all set up, start conducting your meetings outside. Nothing elicits more inspiration than a breath of fresh air!
If you don't have an outdoor space, your indoor plants don't have to be limited to just the few flowers you can name. There are hundreds of different plants you can choose from that will make your office feel cozy in no time.  Be sure to check out your local garden centre and brush up on your plant knowledge.
Sponsored story by Lessor Limited. Founded in 1962, Lessor Ltd is a family owned and operated company dedicated to serving the people of Windsor and Essex County. Find them online, Twitter, Facebook, or reach them by phone at 519-253-1000.