How To Carrousel Like A Local!
Saturday June 1st, 2019, 11:00am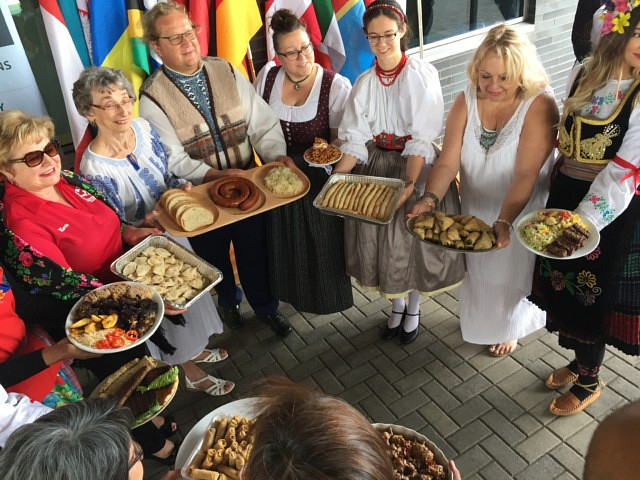 DID YOU KNOW?
Over a 3 day period, the Polish Village will serve 30,000 Pierogies, 1200 Lbs of Polish Sausage, 9000 Cabbage Rolls and about 600Ib of sauerkraut! And across town the Serbian volunteers will be busy preparing more than 400 cabbage rolls, 1,200 cevaps, 150 lbs of shish kabob, 250 lbs of roasted lamb and 150 lbs of roasted pork!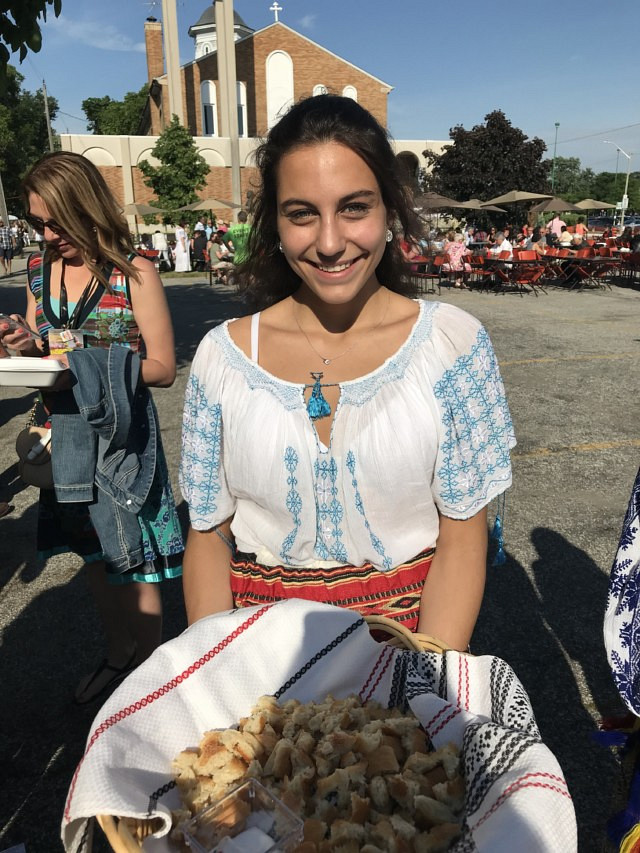 So…if you like to eat, be entertained,  and celebrate diversity, well the Carousel of the Nations is certainly the festival for you! Held over two weekends in June, June 14-16 and June 21-23, and featuring 20 villages across Windsor, Lasalle and Leamington, the multi-award-winning Carrousel of the Nations is a mainstay of the region's summer festival season, celebrating the cultural identities of ethnic groups of Windsor-Essex. The only ethnic and multicultural festival in the region, Carrousel provides residents and visitors with exposure to a wide array of cultures and traditions which they may otherwise never experience.
The event is a coordinated event between the Multicultural Council of Windsor and Essex County and individual ethnic communities to educate and entertain visitors, and to celebrate the rich diversity or our region and our people and if you plan it right it can feel as though you've taken a culinary trip around the world without even leaving Windsor Essex.
The 2019 theme is 'Celebrating Culture, Treasuring Tradition' and with a game plan you can ensue to make the most out of #carrouseling the nations right here in Windsor Essex. Here is our suggested itineraries for Windsor & Leamington to make sure you Carrousel Like a Local:
WINDSOR VILLAGES
FRIDAY JUNE 14, 2019
Polish Village @ 6:00 pm
Dom Polski | 1275 Langlois Avenue, Windsor ON, N9A4G2
Start your night with this beautiful cultural exhibition, a variety of authentic Polish food, drinks and an amazing display of folklore. Experience traditional Polish hospitality and entertainment while enjoying pierogis and Polish beer.
Serbian Gracanica Village @ 7:30 pm
Serbian Centre  |  6770 Tecumseh Road East, Windsor ON, N8T1E6
Visit the Serbian village for music, dancing and food as you immerse yourself in Serbian culture such as the live patio performance from the Serbian dance group "Opanak" and treat yourself to dinner of cevap, cabbage rolls, bbq lamb and skishkabob.
Caribbean Village @ 9:00 pm
Windsor West Indian Association  |  2410 Central Avenue, Windsor ON, N8W4J4
Your hosts at the Caribbean village will charm you with their warm hospitality.  Listen to festive music, dance to the Caribbean beat or feast o authentic food.  Make sure to try some of their Rum Punch, jerk chicken, curry goat and chicken roti.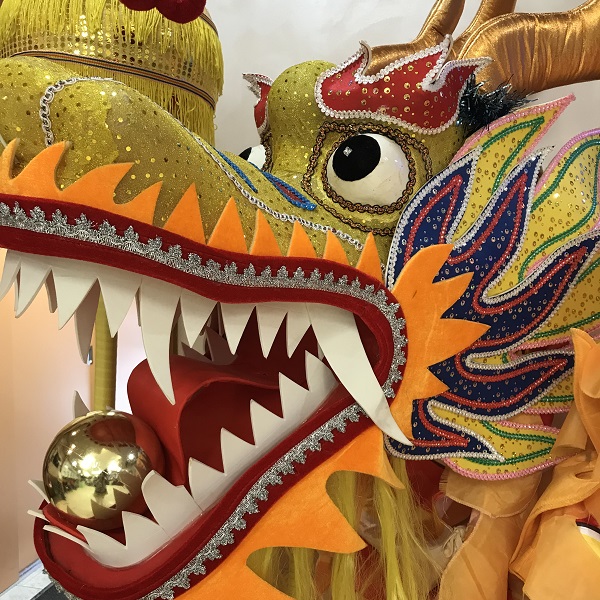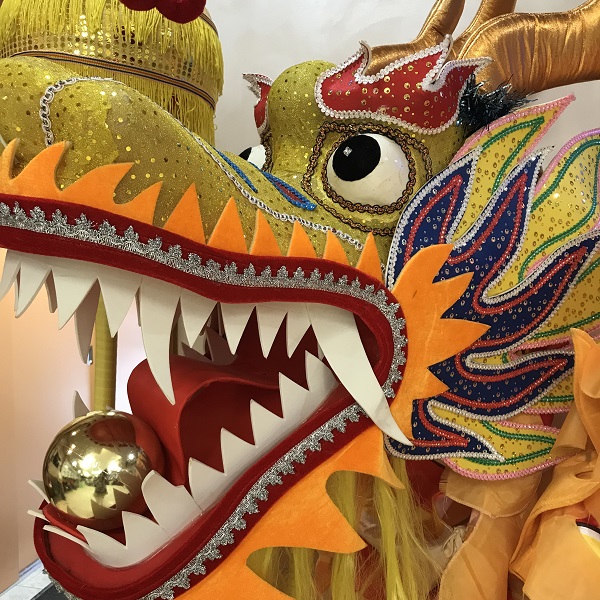 SATURDAY JUNE 15, 2019
Serbian St. Dimitrije Village @ 4:00 pm
St. Dimitrije Church  |  2690 Seminole Street, Windsor ON, N8Y1X7
One of the original Carrousel villages, St. Dimitrije Orthodox Church is proud to share the heritage and traditions of Serbia.  Come enjoy the popular cevapcici meal, roast pork, roast lamb and potato salad.
Romanian Village @ 5:30 pm
St. Georges Romanian Cathedral  |  1960 Tecumseh Road East, Windsor ON, N8W1E1
Fascinating culture, incredible sweets, amazing cabbage rolls and sausages… all for you to enjoy at the Romanian Village.
Scottish Village @ 7:00 pm
Scottish Club  |  1340 Tecumseh Road East, Windsor ON, N8W1B8
With a bit of entertainment for everyone, the Scottish Village and their wonderful kitchen operated by their own members, are happy to serve you a taste of Scottish cuisine such as beer battered fish & chips, pie dinner and Bridie dinner.
Greek Village @ 8:30 pm
Greek Orthodox Community of Windsor  |  3052 Walker Road, Windsor ON, N8W3R3
Nothing satisfies a sweet tooth more than delicious Greek desserts…most famously the festival favourite Honey Balls! Enjoy Greek hospitality both weekends of the Carrousel of Nations.
SUNDAY JUNE 16, 2019
Hungarian Village @ 4:00 pm
Hungarian Cultural Centre – Mindszenty Hall  |  790 Hanna Street East, Windsor ON, N8X2N6
Taste the delicious spicy goulash, along with Hungarian sausage and cabbage rolls or satisfy your sweet tooth with some of the homemade pastry that is only available during Carrousel!  Sit back, relax and enjoy folk music and dance ensembles performing throughout the weekend.
Slovak Village @ 5:30 pm
St. Cyril's Slovak Centre  |  15200 Chandler Road, Windsor ON, N8X4P7
Take time to visit the Slovak village and sample this year's feature Bryndzove Halusky, made by local award winning team who competed in the world Halusky Festival in 2017.  Fill your plate with chicken, potatoes, gulas, halusky and palaincky.
Macedonian Village @ 7:00 pm
St. Nicholas Macedonian Orthodox Church  |  5225 Howard Avenue, LaSalle ON, N9H0J2
Music, dance groups and a delicious Macedonian meal of kebabs, Macedonian style beans, Sarmi, Burek and Pitulici will make this Village one to remember.  This year's Carrousel will highlight 50 years of the Macedonian Orthodox Church.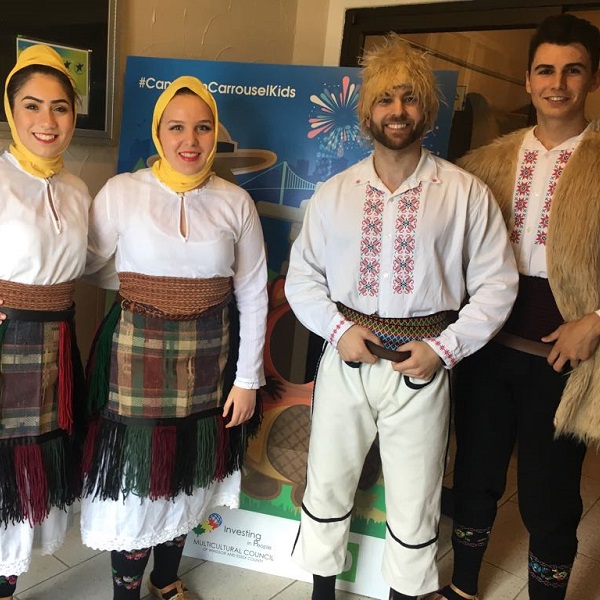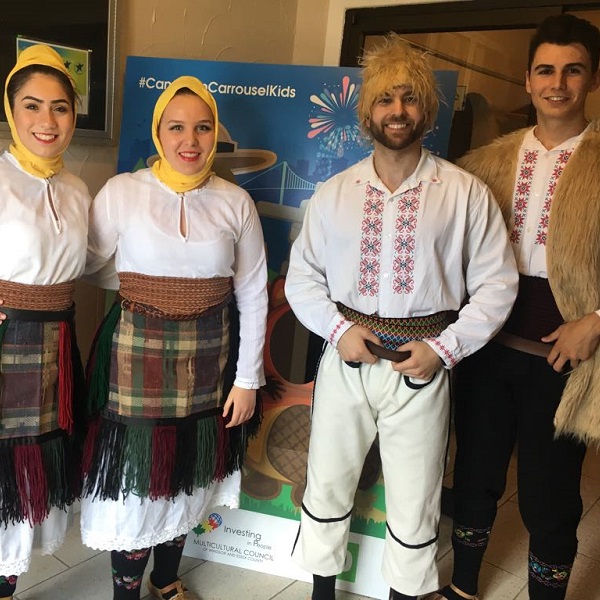 FRIDAY JUNE 21, 2019
Bavarian Village @ 6:00 pm
Heimat Windsor Banquet Centre  |  1367 Drouillard Road, Windsor ON, N8Y2R8
Experience a taste of Bavaria in their huge outdoor Biergarten or inside the Festhall and Bierkeller.  Dressed in lederhosen & dirndls, the Bavarian Village will be serving Paulaner beer imported from Munich to compliment the menu of potato salad, Obazda (Bavarian cheese ball), sauerkraut, Leberkase veal loaf and of course, pretzels!
Via Italia Village @ 7:30 pm
Erie Street East (between Howard and Parent)  |  836 Erie Street East, Windsor ON, N9A3Y4
Erie Street East will be transformed into a pedestrian village with five blocks of activities, musical performances, culinary competitions, kids activities, merchant promotions and of course, Italian food, special menus at restaurants and extended patios into the street celebration.
SATURDAY JUNE 22, 2019
African Village @ 6:00 pm
Black Canadians for Cultural, Educational and Economic Progress  |  3170 Walker Road, Windsor ON, N8W3R5
The African Village invites  you to celebrate all of the amazing African cultures.  Grab a plate of traditional and soul food while you transport yourself to this land of beauty.  Participate in African games, head wrap tutorials and African dance lessons.
German Village @ 7:30 pm
Fogolar Furlan Club  |  1800 North Service Road, Windsor ON, N8W1Y3
Celebrate the culture of Germany! Traditional music, dance groups and cultural presentations with performances starting at 1pm each day.  Featured foods include German sausage, shnitzel, pork hocks, hot German potato salad and our fresh pretzels.
SUNDAY JUNE 23, 2019
Chinese Village @ 4:00 pm
Essex County Chinese Canadian Association  |  1420 Tecumseh Road East, Windsor ON, N8W1C1
Showcasing the talents and skills of Chinese artists through calligraphy, music and dancers, Village goers will experience a sampling of the Chinese culture as well as a delicious menu of fried rice, noodles, egg rolls and sweet & sour chicken.
Filipino Village @ 5:30 pm
Filipino Community Centre  |  935 Northwood Street, Windsor ON, N9E1A2
Explore the food, entertainment and art of the Philippines.  Try their popular Bamboo Dance or Candle Dance and feast on Chicken Adobo, Pansit and spring rolls.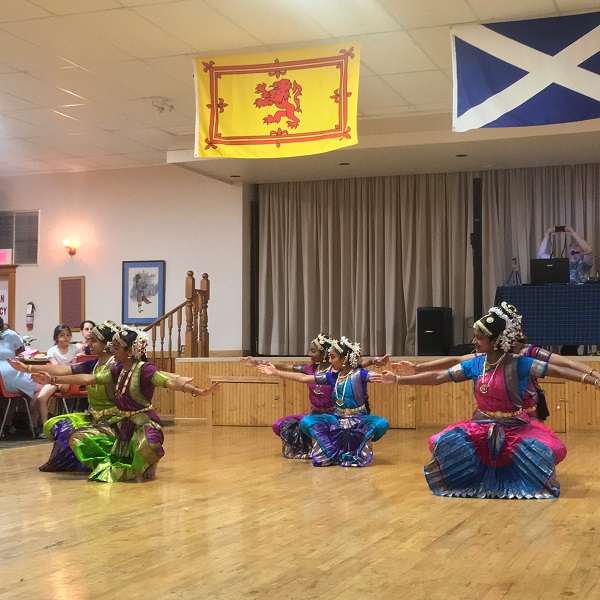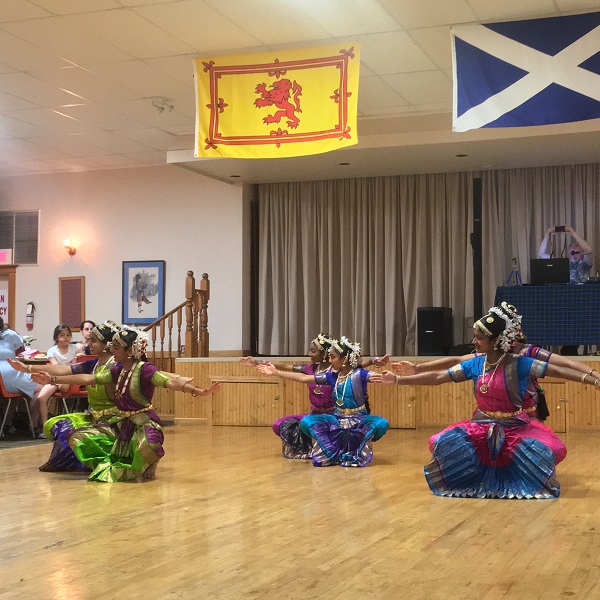 LEAMINGTON VILLAGES
SATURDAY JUNE 15, 2019
Caldwell First Nation Village @ 3:00 pm
Caldwell First Nation Community Hall  |  14 Orange Street, Leamington ON, N8H1P5
Celebrate the culture and treasure the traditions of our Caldwell First Nations community.  Enjoy Indian tacos, chili fry bread and more!
Mexican Village @ 4:30 pm
Salsa Caliente Mexican Grill  |  275 Erie Street South, Leamington ON, N8H3C4
Enjoy delicious enchiladas, tostadas, burritos and tacos while you celebrate the culture and tradition of Mexico.  This village promises to be an authentic and fun celebration of Mexican culture.
Italian Village @ 6:00 pm
Roma Club of Leamington  |  19 Seacliff Drive East, Leamington ON, N8H2L3
Celebrate the culture of Italy with a cannoli making station, pasta-eating contest, live accordion players, wood oven pizza and an overview of the history of Italians in Leamington.
Lebanese Village @ 7:30 pm
Leamington Lebanese Club  |  447 ON-77 North, Leamington ON, N8H3V6
Delight your tastebuds with hummus, tabouli and baba ganoush while Lebanese cultural dance groups, belly dancers and Lebanese music entertains.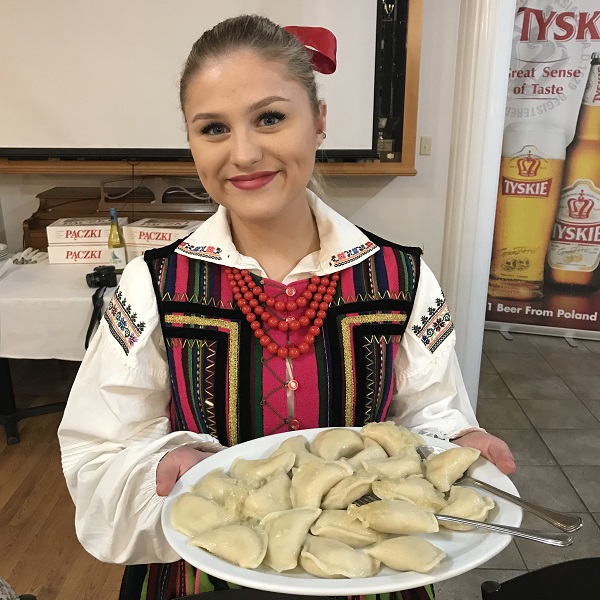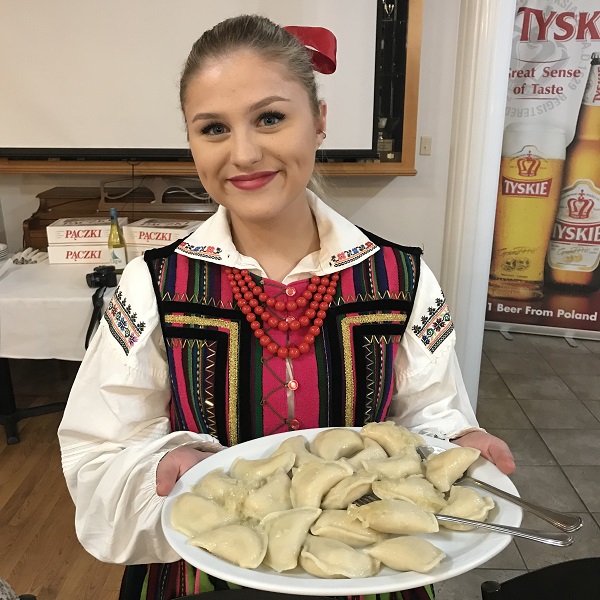 Whether it be through food, folklore, traditional dress or dance, The Carrousel of the Nations certainly celebrates the cultural diversity of Windsor Essex by showcasing the various communities that call our city home. Having amassed more than 50 local, regional, and provincial awards, Carrousel has provided this region with a one-of-a-kind festival to highlight the right traditions right here in our community.  So take a few hours out of each day over these two weekends and find yourself exploring what each village has to offer and know that once Carrousel is over, you are likely to be just as welcome to return and continue celebrating not only our diversity but the threads that unite our community as well.
To read more blogs from Tourism Windsor Essex click here.
Sponsored by Tourism Windsor Essex. For more details on Tourism Windsor Essex click their website, or visit them on Facebook, Twitter, or Instagram.
Content Continues Below Local Sponsor Message
Content Continues Below Local Sponsor Message
Content Continues Below Local Sponsor Message