Five Festivals To Favour Before Summer Even Starts!
Saturday May 25th, 2019, 11:00am
From street fairs & cultural holidays, to foodie events and all in between, summer festivals run a plenty across Windsor Essex Pelee Island and a great way to Kick Off Your Summer.  But before school is even out and the summer officially begins, we've got FIVE for your list that should not be missed!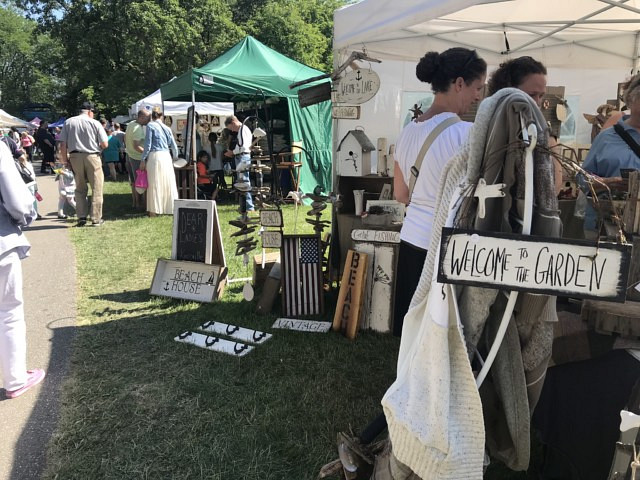 Art in the Park is one of Ontario's largest outdoor arts and crafts shows with exhibitors from all over Ontario and Quebec, The 270+ artists and artisans display and retail their wares in booths set up around the 15.5 acres of gated grounds surrounding the beautiful and historic Willistead Manor.  Spend time hunting for the perfect piece of art, handmade wares and even delightful artisan food products.  Your day will be spend hunting for new treasures and experiencing the amazing work of the artists and craftsman who are exhibiting.  This event happens Rain or Shine and symbolizes the start of the summer season for many locals.
Why You Should Go:  It's a great excuse to breakout your new rubber boots and wander the beautiful grounds of Willistead Manor.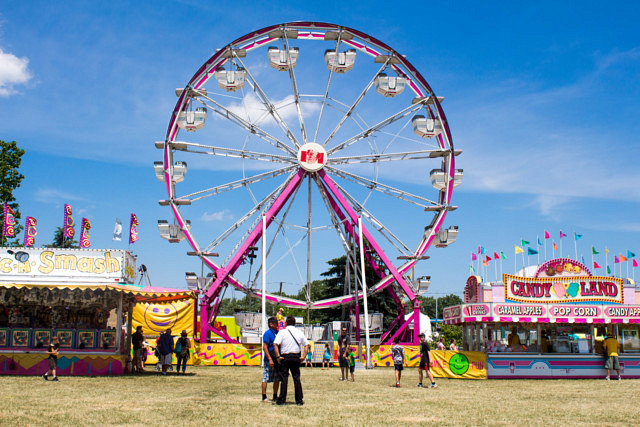 With a new home of the Vollmer Culture & Recreation Complex, the LaSalle Strawberry Festival takes place this year from Thursday, June 6 to Sunday, June 9 and features a carnival, fireworks over the Detroit River, parade, entertainment and local strawberries.  Not to be missed is the Rise 2 Fame Youth Talent Search held during the Festival to discover the next rising stars in Windsor Essex.  Shop from a long list of local vendors and visit the numerous food booths but make sure to leave enough room to fill your belly with delicious, local strawberries!
Why You Should Go: Where else can you catch 8 live musical entertainment acts over the course of a weekend, including an ABBA cover band?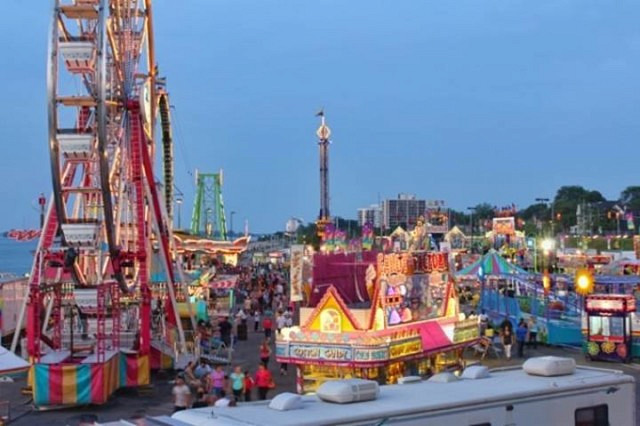 Summer Fest is back as the unofficial kick-off to Summer! Make your way to the Windsor waterfront for rides, games, and free live weekend entertainment!  This event is a long standing tradition among southwestern Ontario residents and if you haven't yet been, make sure it's on your list for 2019! This 17-day long festival is a perennial favourite for the entire family, offering something for all ages, and stages. Over the years more than 500,000 people have come out annually to enjoy the many festival activities, and attractions such as the ever-popular and breathtaking Ford Fireworks over the Detroit River, one of the Summer Fest highlights.
Why You Should Go: The Ford Fireworks are one of the largest fireworks displays in North America and you can watch it from the Windsor waterfront for Free!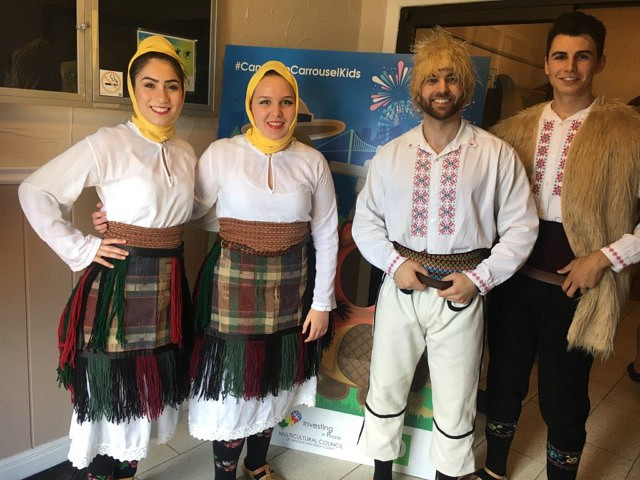 This popular festival celebrates its 44th year and showcases the best of World Cuisine, World Music and World Art. Visitors can delight in the tastes, sounds and traditions of cultures when various ethno-cultural groups open their cultural centres in celebration of their home country.  Over the course of two weekends, this entertaining, enlightening and unforgettable event will take you around the world in food, drink and entertainment.
New to Carrousel of the Nations this year are villages representing the distinct cultural makeup of Leamington in addition to the 16 villages across Windsor & Lasalle.  The new villages will take place in the Town of Leamington on Saturday June 15th only and include the Caldwell First Nation, Italian, Lebanese and Mexican communities.
Why You Should Go:  Experience delicacies and delights from 19 countries without having to board a plane or pack a suitcase!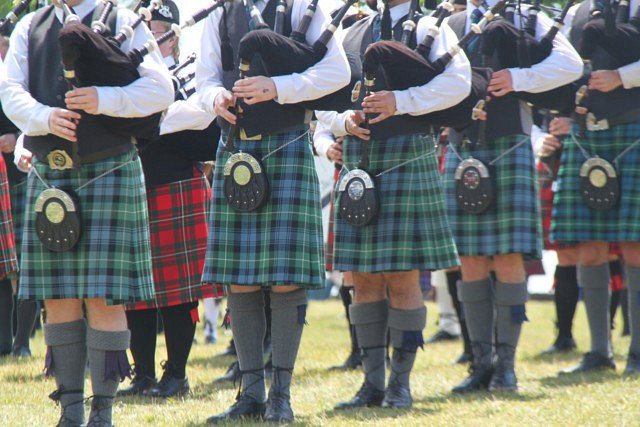 The Highland Games are coming to Kingsville's Lakeside Park and will feature not only the traditional Scottish Athletic Heavy Event competitions but also the quick footed Highland dance and bands from over Ontario, Michigan and Ohio will compete on pipes and drums.  Spectate the sheep herding demonstrations or partake in a beverage at the beer garden – there is something for everyone to enjoy.  Feed of the Celtic energy and enjoy the foot-stomping entertainment by the Mudmen,  guaranteed to be an unforgettable experience!
Why You Should Go: Just how many opportunities do you get to dust off your kilt and run a 5k? Enough said.
Start creating that summer bucket list by checking out our Events Page and then kick off the season by crossing these ones off your list first!
Stay ahead of the curve and be in the know by signing up for our Newsletter and make sure to pop into one of our four Pop Ups celebrating Tourism Month this June.
To read more blogs from Tourism Windsor Essex click here.
Sponsored by Tourism Windsor Essex. For more details on Tourism Windsor Essex click their website, or visit them on Facebook, Twitter, or Instagram.
Content Continues Below Local Sponsor Message
Content Continues Below Local Sponsor Message
Content Continues Below Local Sponsor Message