Take A Look Inside Nooch. A Vegan Eatery And Discover New Comfort Food
Sunday March 3rd, 2019, 11:00am
Hello time traveller!!
This article is 1732 days old.
The information listed below is likely outdated and has been preserved for archival purposes.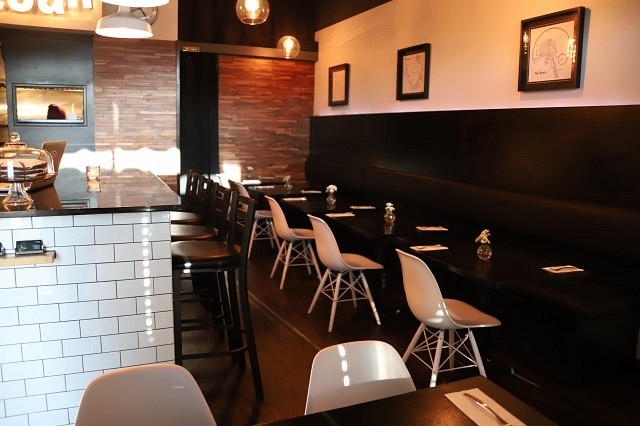 Windsor's first vegan 'comfort food' restaurant, nooch., is sure to bring flavourful joy to all vegans, vegetarians, and meat eaters alike.
Nooch. a vegan eatery, opened up in September by four life-long, food-loving friends: Keith Uruski, Stephanie Chamko, Mary Farrell, and Chris Farrell.
The restaurant is a dream of the group, sharing a friendship for 25 years, who all have a passion for cooking and look forward every day to bringing their vegan food to Windsor.
"I've travelled all over Canada and the United States for work through the past 25 years," Keith explains, "I've been vegetarian for over 15 years and vegan for the past year, with the restaurant really being the catalyst for that.
"The most exciting thing here is when customers like our food, and when meat eaters love our food saying how they are so surprised at the taste."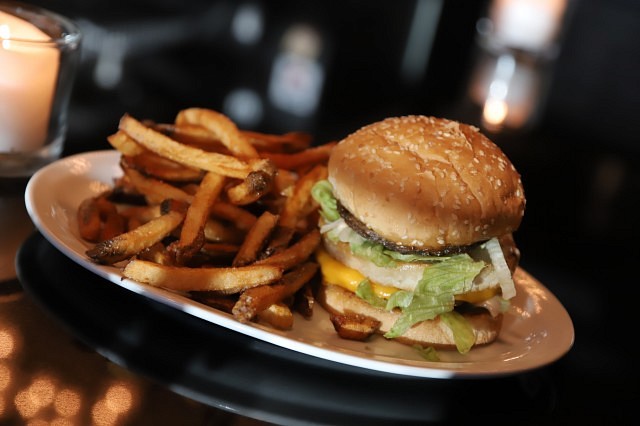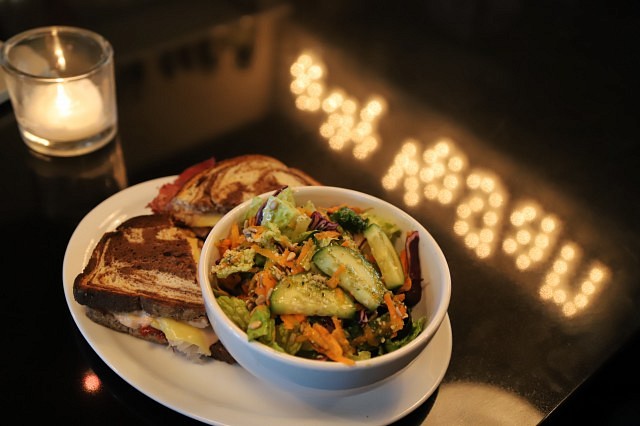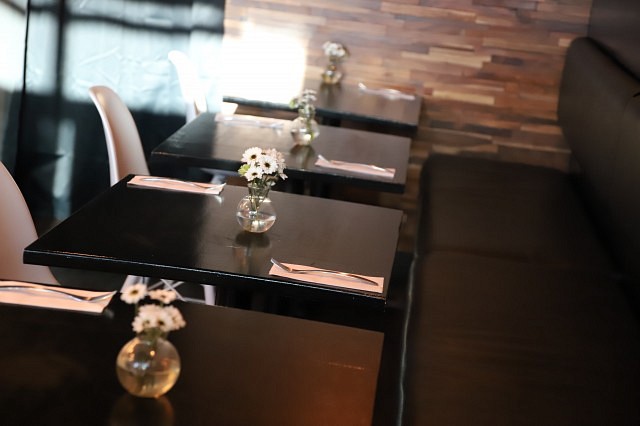 "That is one of the most satisfying things," Mary adds. "Surprising people! Even vegan patrons will be like, are you sure it's vegan?"
Mary, who has been vegetarian for over 25 years and on-and-off vegan since 2003, was the 'resident vegan' of the friends. "Because I am vegan, we would end up getting vegan food together when we travelled, so it was always an exploration to find good places.
"Keith used to live in Denver and whenever we would visit we would eat at vegan places there and it inspired us; they were so amazing. I'd be like… I wish there was something like this in Windsor, you know?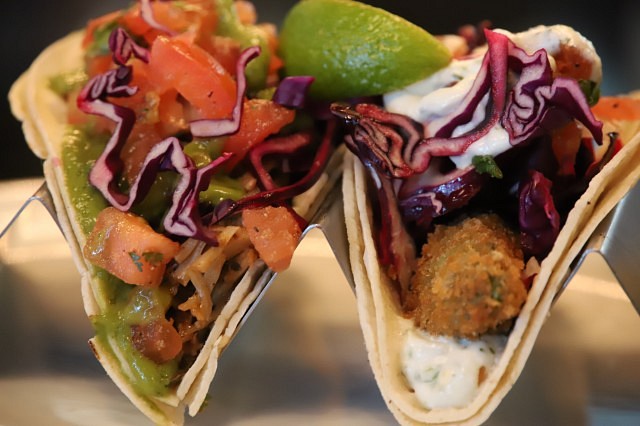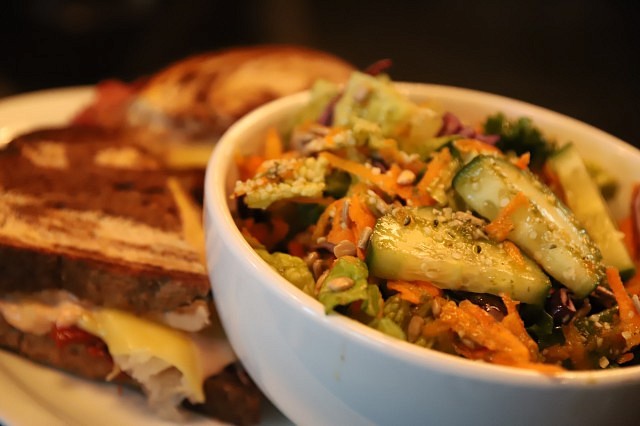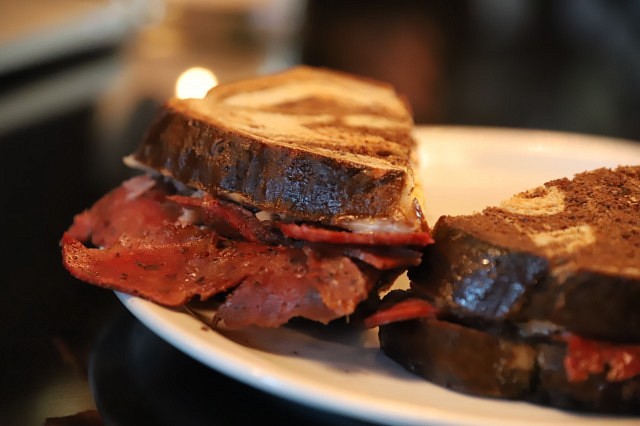 "Then we started experimenting with food like seitan that we don't see in Windsor…and it was so good. We were like could we sell this?" Mary recalls, thinking back to the inception of the business. "We would just eat together on weekends for the past two years and then one day I just asked….do you think we could do this? And we all said yeah."
"We didn't even doubt it," Keith adds.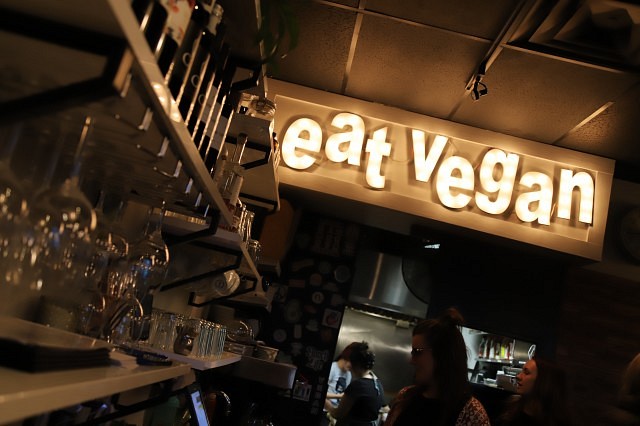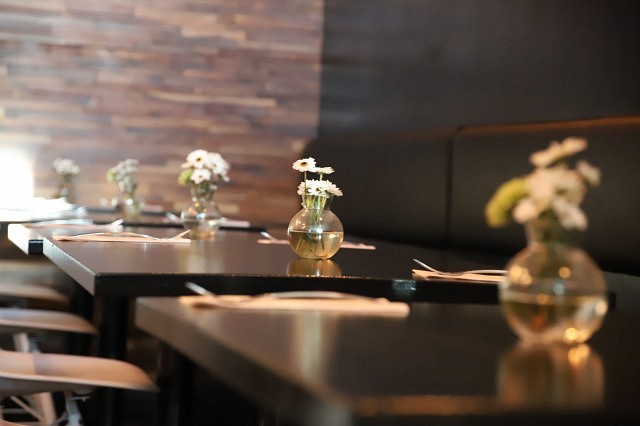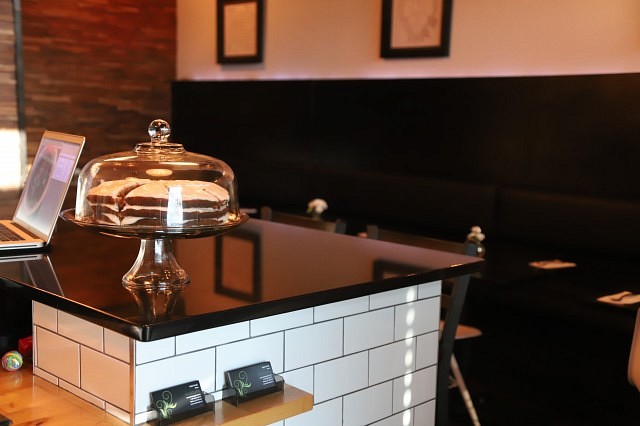 The group sat on the idea for a bit and started cooking more seriously. They purchased more professional cooking equipment such as deep fryers and determined the area in South Windsor they wanted to open in. "We saw this area did not have a lot of vegan options," Keith explains. "We wanted a sit-down restaurant." Things fell in to place with their current space popping up, which they have made into their own.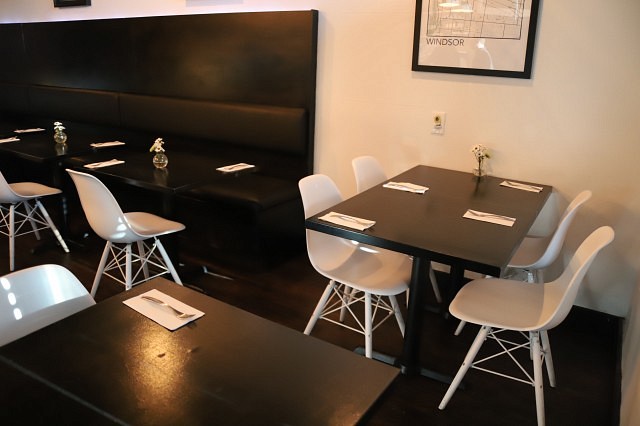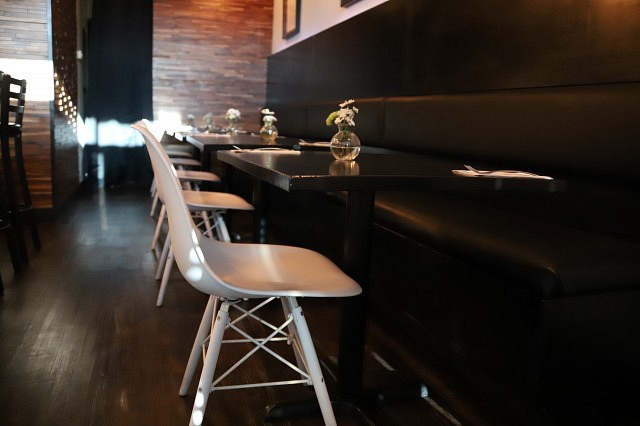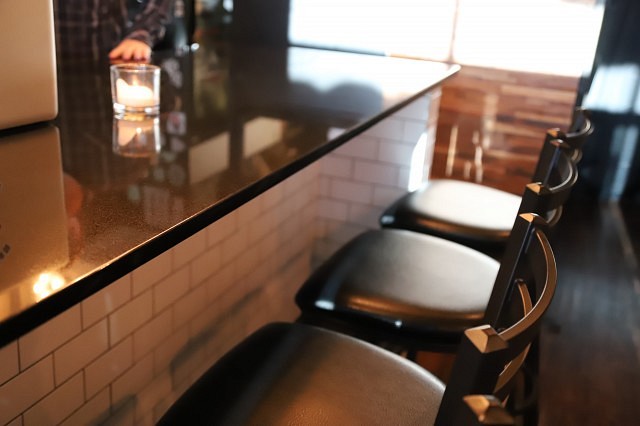 Keith and Stephanie man the shop while Mary and Chris support a lot of the background work, as they both also have other jobs. Mary owns another business, Blossoming Lotus Yoga, and is one of the founders of Veg Fest.
Chris, who is also from Windsor, takes care of much of the ordering supplies. He has been vegan for about two years and was vegetarian for 10 years before that.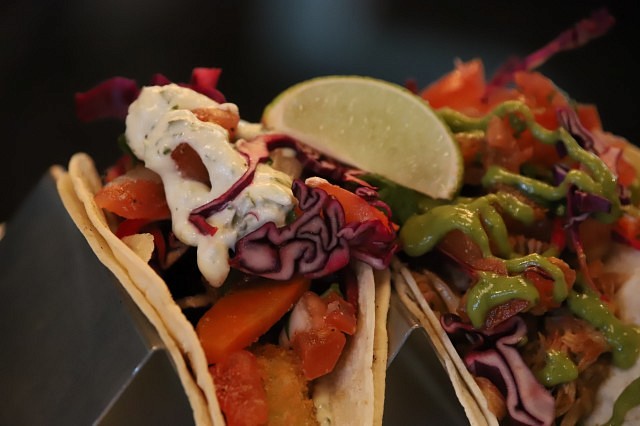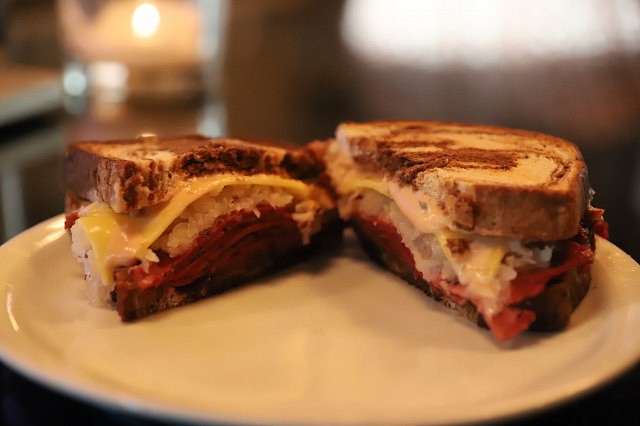 Stephanie, who has been vegetarian for eight years and more recently has become vegan, worked in the service industry for much of her life. She brings her knowledge into the establishment as well as a keen eye for decor.
"I worked for Pelee Island Winery for just under five years, so I understand the importance of providing local wines and supporting local," Stephanie explains. "We have a lot of great wine in our backyard, so why wouldn't we?"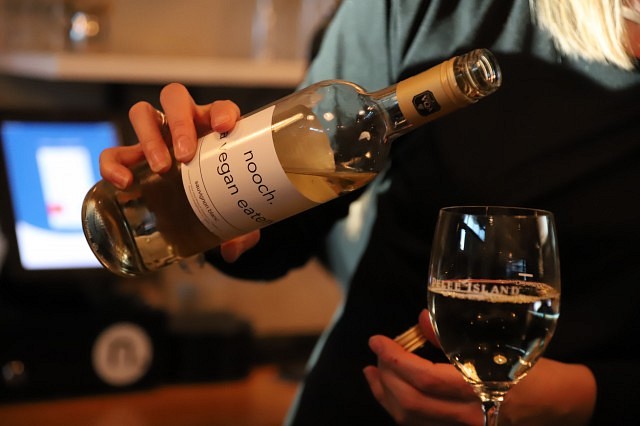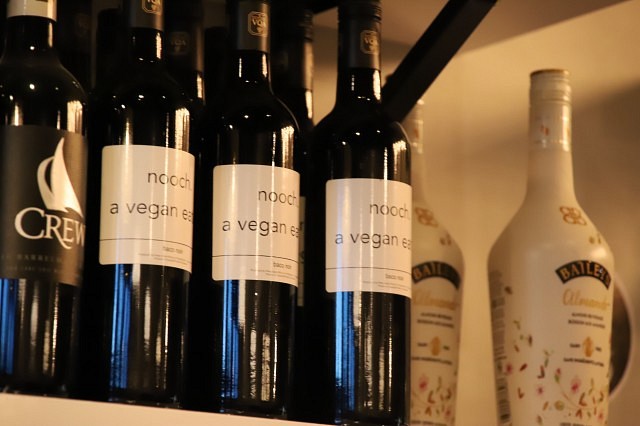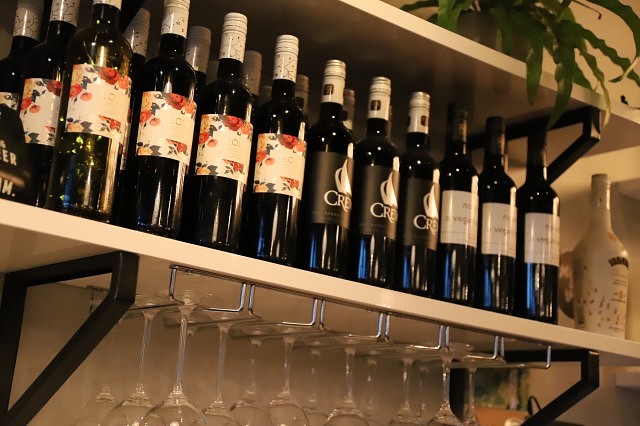 In addition to wines, the restaurant also offers a selection of other drinks, beer, and house-made vegan caesars.
"We have really creative and inspired cooks that have a ton of fun with the menu," Mary explains.
"They create the soups every day," Chris adds. "We didn't create any soup, they whip it up on their own."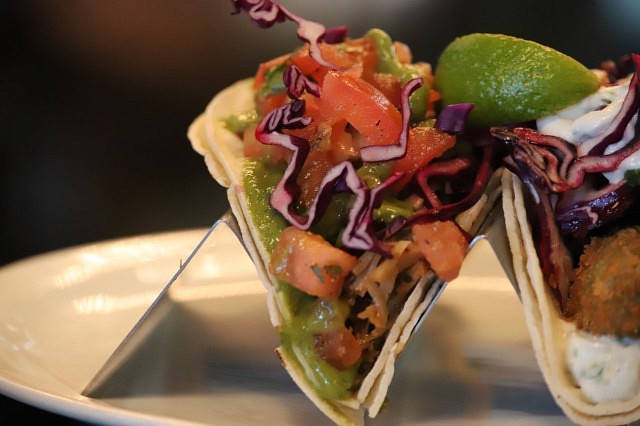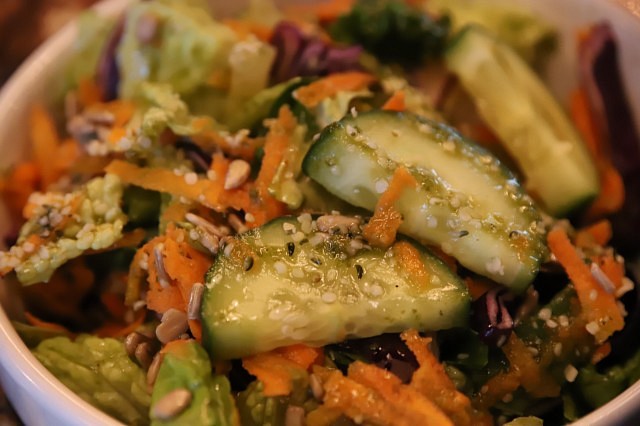 "We allow our kitchen to be as creative as they want to be–they have the restaurant experience we don't have," Keith explains. The owners also point out that the chefs are not all vegan, so cooking at nooch. has been a great experience to get more creative with their cooking. The restaurant has shown their ability to make vegan food tasty and appealing to anyone, whether they are vegan or not.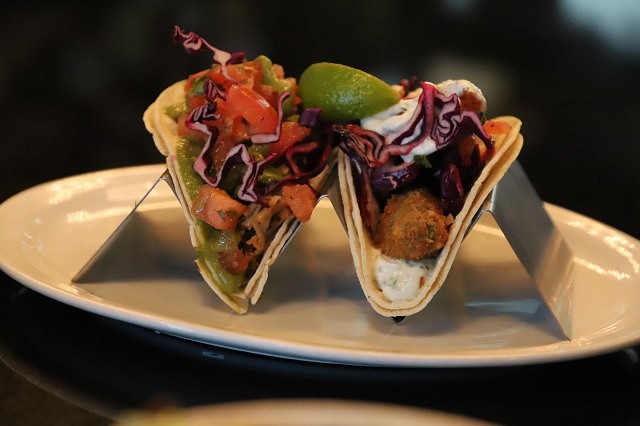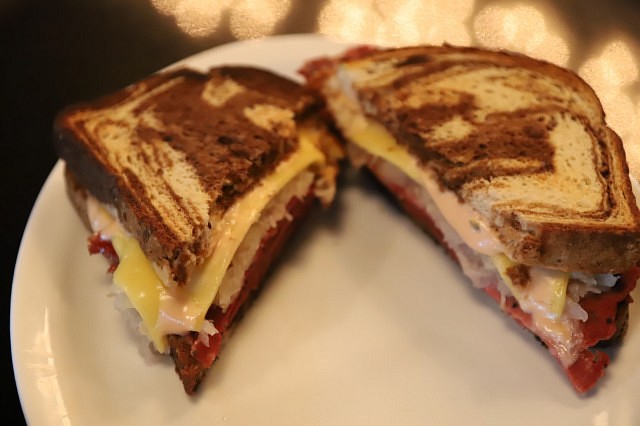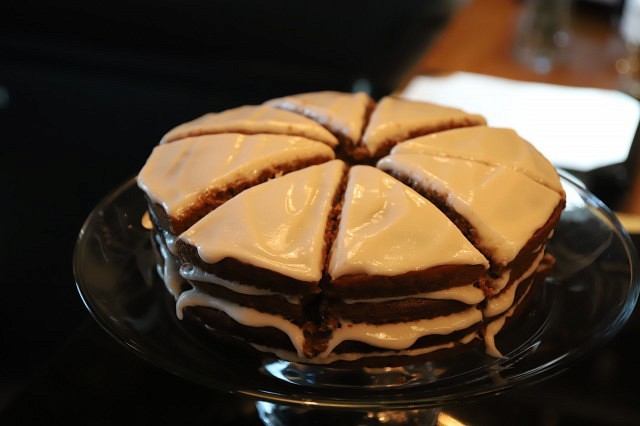 Reflecting on their time of being open so far, the owners agree that since they have been open, nooch. has been received well received by their customers, as they share the joy of their food with them. Mary notes how the friends have created a great partnership in this venture together, as they all have a different skill set to bring to the establishment.
"We see a lot of possibilities and I think we just scratched the surface," Mary adds. "The biggest thing is the food is really satisfying and a great value for what you're getting, for both vegans and non-vegans."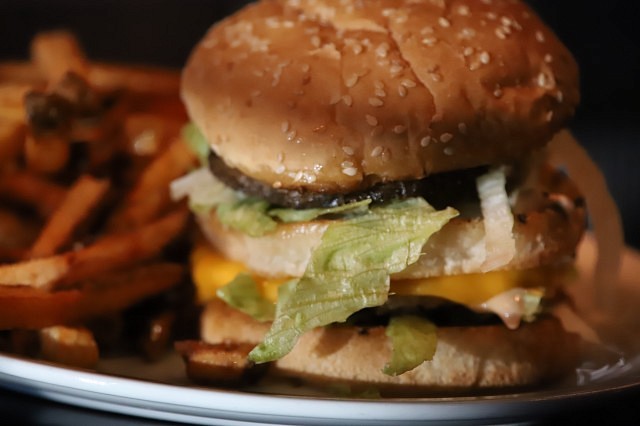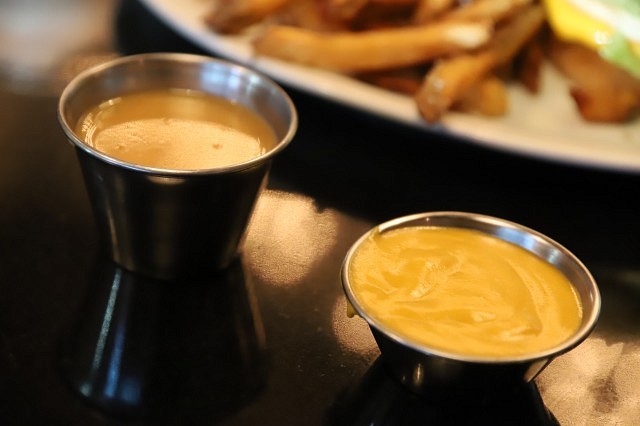 "That's what makes us happy," Stephanie adds, "when we talk to customers that are meat eaters that come in not sure what to be expecting, but then leave very happy."
The owners value their food as much as they value their service, noting how without their staff and chefs the great reviews would not be as great as they are. "We could be sitting here but without our kitchen staff, we wouldn't be successful," Keith explains. "They are so passionate."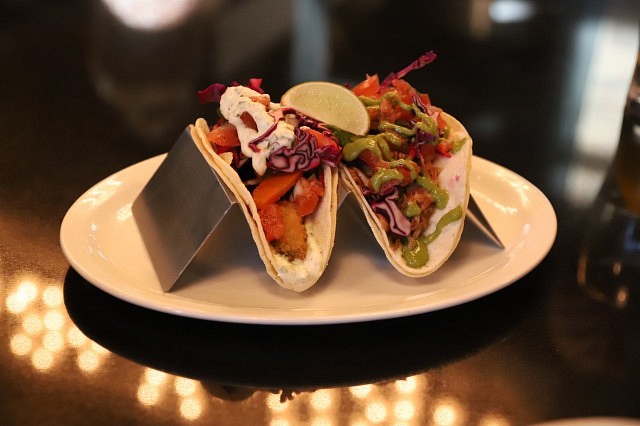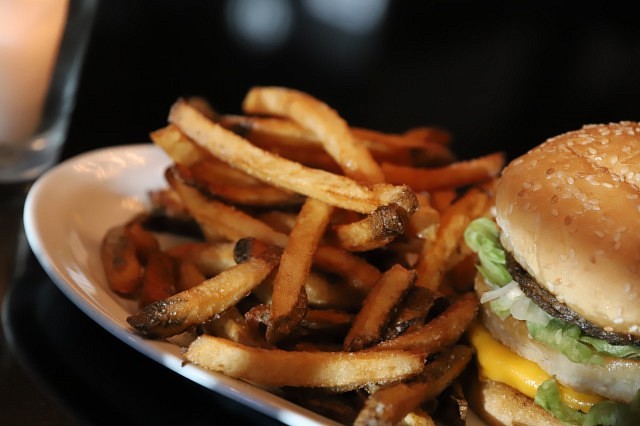 The name "nooch" is derived from a slang term for a popular ingredient in a vegan's kitchen, nutritional yeast. The owners say the name was suggested by a friend.
Nooch. a vegan eatery offers a variety of unique vegan 'comfort foods,' such as seitan Reuben sandwiches–which is "wheat meat,"– tacos, poutine, mac n' cheese,  and chilli cheese dogs. They also offer their staple vegan carrot cake for dessert."We'd like to get into doing rotating desserts," Keith mentions.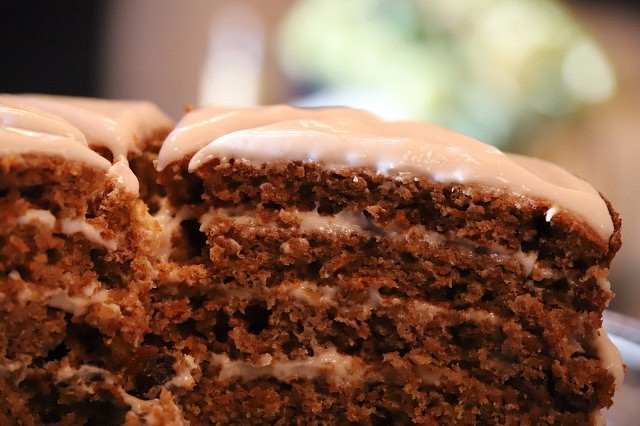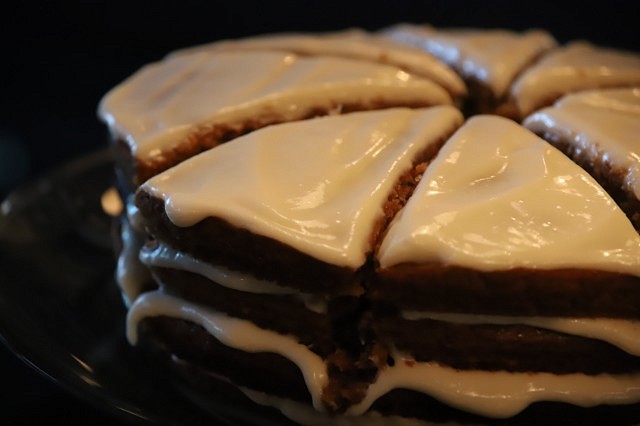 Nooch. a vegan eatery is located at 350 Cabana Rd. E. Find their menu on their website here and keep up to date with daily specials and what is new on their Facebook page here.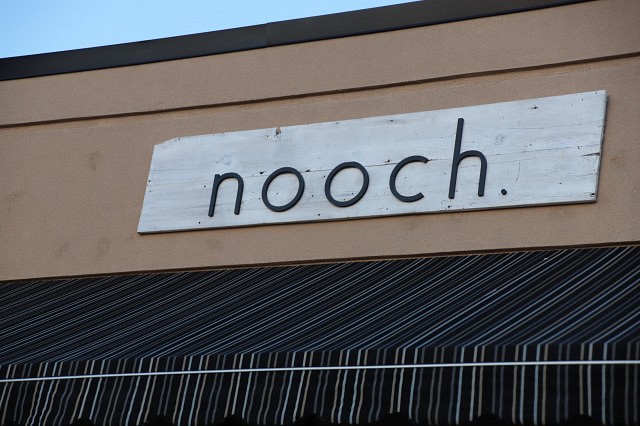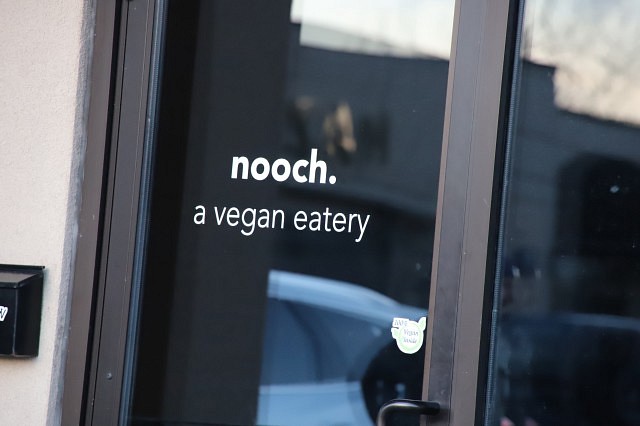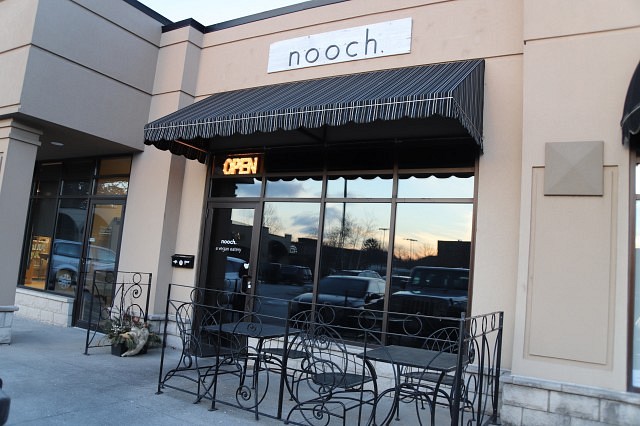 Content Continues Below Local Sponsor Message
Content Continues Below Local Sponsor Message
Content Continues Below Local Sponsor Message