Premier Ford, Andrea Horwath And Local M.P.'s Issue Statements On Chrysler's Decision
Thursday March 28th, 2019
Posted at 7:50pm
Hello time traveller!!

This article is 776 days old.

The information listed below is likely outdated and has been preserved for archival purposes.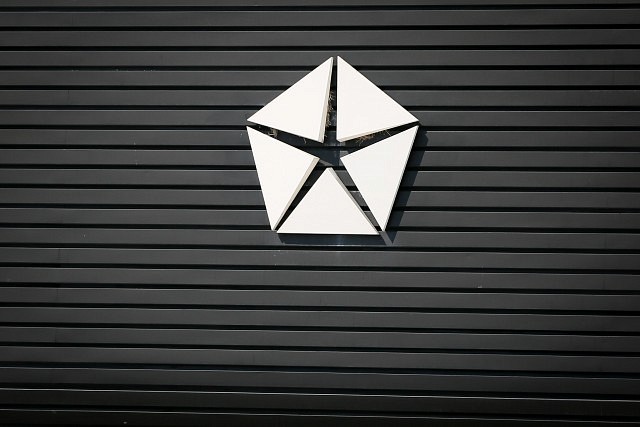 Premier Doug Ford, Official Opposition Leader Andrea Horwath, Brian Masse M.P. (Windsor West), Tracey Ramsey M.P. (Essex), and Cheryl Hardcastle M.P. (Windsor Tecumseh) all released statements on Chryslers decision to cut the third shift from the Windsor Assembly Plant this September.
Premier Doug Ford:
"In the face of this extremely disappointing announcement from Fiat Chrysler, our government will not waver in our support for the thousands of men and women that go to work in Ontario's auto sector every day.

I want the employees at the Windsor Assembly Plant to know that my government stands with you and your families. We will fight tooth and nail to protect the jobs of the auto workers in Windsor.

I will be speaking to the President of FCA Canada, Reid Bigland, and to Unifor President, Jerry Dias, to urge them to work with us to protect these jobs. My message to Fiat Chrysler is this: do not make this decision based on the anti-business policies of the former government over the past 15 years. Our government is lowering taxes, lowering electricity rates and slashing red tape. There has never been a better time for auto manufacturers to invest in the province of Ontario.

Our government is committed to turning the page in this province so that Ontario can once again be the economic engine of Canada.

We remain steadfast in our support for Ontario's auto manufacturing sector, but more importantly we remain steadfast in our support for the auto workers both in Windsor and provincewide."
Official Opposition Leader Andrea Horwath:

"The hearts of the Official Opposition MPPs are in Windsor, with the 1,500 workers and their families who had their financial security and future plans erased today. The province can and must step up, step in, and find out right away how the government can stem or stop the job losses, and ensure workers land on their feet.

For more than a century, Ontario has been a leader in auto and auto parts manufacturing, and the industry has delivered good jobs for generations of workers. We can be a world-leader in manufacturing the cars of the future for generations to come, but it won't happen by accident. We need the provincial government to take action to keep Ontario on the cutting edge of the auto sector.

Tens of thousands of Ontario jobs in auto, auto parts and spinoff industries, are at risk if the province fails to take action."
Joint Statement from Brian Masse M.P., Tracey Ramsey M.P. and Cheryl Hardcastle M.P.:
"My thoughts and concerns right now are with the workers and their families who are reeling from this devastating news," Ramsey stated. The impact of 1500 direct job losses will lead to the loss of thousands of others in the supplier plants, vendors and other businesses that depend on the facility. "This is a terrible blow to our entire community," Hardcastle stated.

The latest federal budget by the Trudeau Liberals lacked new domestic auto investment but instead earmarked $300 million in purchase incentives that excluded the only Canadian built electric vehicle, the Chrysler Pacifica Plug-in Hybrid pouring salt into the wounds of workers. "I'm in Brampton to hold an organizing event at the FCA plant to gain more support to include the Pacifica in the program and now this catastrophic news hits all the families in Windsor. This is appalling at a time when FCA is making largest investment in a generation just across the river in Detroit and Trudeau Liberals have done nothing to ensure Canadians benefit."

Recently, FCA announced a $6.5 billion investment in the Detroit area to build the Jeep brand with the conversion of the Mack engine plant into a full assembly facility and a significant multibillion expansion of the Warren, Michigan plant. Masse wrote the Minister of Innovation to establish a working group to guarantee that FCA's Canadian workers and suppliers. The Trudeau Liberals have not responded.

"The Prime Minister and the Innovation Minister love to talk about innovation and a high tech economy but they have done nothing to implement the national auto strategy that would ensure that Canadians actually get jobs. This is what abandoning manufacturing has led to. Prime Minister Trudeau campaigned on transitioning away from manufacturing and apparently he is getting his wish as workers lose their jobs," Masse stated.