Local Expert Blog: Like Stealing Candy From Grandma
Saturday November 24th, 2018
Posted at 11:00am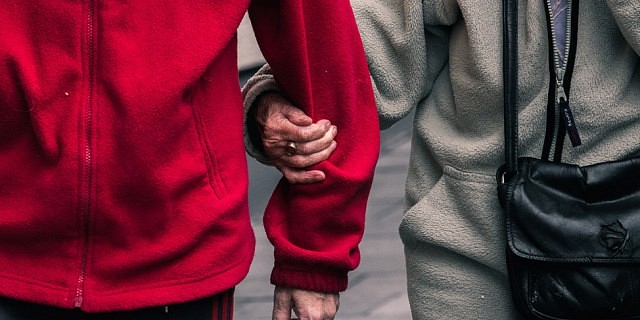 When it comes to identity theft, one class of people at particular risk are adults over the age of 60. For seniors, many fraud risks centre around medical records or healthcare scams, mail theft, telephone or internet scams, and door-to-door scams. The reason older adults are targetedso relentlessly is that they often, and sadly, feel lonely or isolated. As such, they may not have someone to assist them or educate them about the dangers of identity theft.
More to the point: credit, cash, and assetsare the necessary ingredients for the perfect crime. Think about it: Older adults tend to have six times as much money, 24 times the amount of assets, and a higher credit score than younger people.
To add to the attraction, seniors are less likely to report the crime.
Types of scams aimed at older adults:
Telephone scams
Internet scams
Old-fashion paperwork
Door-to-door service
Tips to prevent scams:
Telephone scams can be avoided by never giving out account numbers or other personal information over the phone. If they insist or make threats, hang up the phone. Screen calls with the use of caller ID and voicemail, and only return calls to people and businesses you know and trust.
Like the telephone, the internet operates in the same way. Do not give out any account numbers or personal information on any unfamiliar or uncredited sites or pop-ups. If you are not familiar with what you are seeing, it is ok to leave the site. The same goes for emails.
Identity thieves are sneaky criminals, but they almost always leave a paper trail. Be sure to check your bills and credit report regularly. If you see something suspicious or out of the ordinary, call your financial organization. For anything you no longer need, shred.
When someone comes to your door asking if you need their 'service,' consider what they are asking. Companies and businesses who wish to do business with you will not, for example, ask for 'half the money down to buy material.' Also, do your due diligence and ask yourself, "Do I really need this?" If so, call and make an appointment yourself. To feel safer, don't open the door for people you don't know or recognize.
The reality of the situation is that the older adults in your life are unlikely to read content like this or find infographics that explicitly outline the danger waiting for them, if they even search for the content at all.It is up to you to sit down and educate the seniors in your life about how to safeguard their personal and sensitive information.
Sponsored story by First Stop Services. Visit their twitter page here, their Facebook page here, or you can also visit their website here, or reach them by phone at 519-253-1000.