Super Santas To Run In Support Of Local Conservation
Wednesday October 10th, 2018
Posted at 9:00am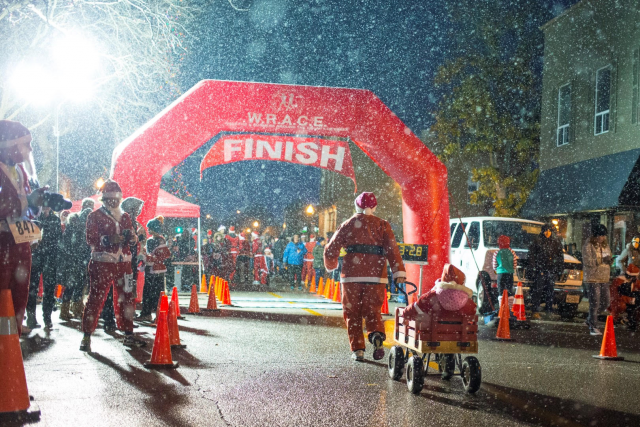 Bells will be ringing in downtown Amherstburg as hundreds of Santa's run and walk in support of the local environment at Essex Region Conservation's annual Super Santa Run on Saturday, November 17TH
This annual tradition will see a sea of Santas take to the streets along the five-kilometre route, which winds its way through downtown Amherstburg and highlights a number of historic sites, including Fort Malden and Navy Yard Park.
"This is event is fun for the whole family. In addition to promoting healthy and active living, it is a great way to kick off the holiday season," said Essex Region Conservation Foundation President Susan Stockwell Andrews. "It's always amazing to watch nearly five-hundred Santas fill the streets in support of conservation efforts."
Registration fees are $45 per adult and $35 for children under 16. All participants will receive a free Santa suit to wear for the run, including a jacket, pants, belt, beard, and hat.
If you are not able to participate, consider being one of Santa's helpers as a volunteer marshal along the route. The event is a great opportunity for high school students to fulfill their required community hours.
The event also kicks off the spectacular Amherstburg River Lights Festival, which runs until December 30th.
For more information, visit their website.