Take A Look Inside Spiritual Soldiers, Coffee With A Cause
Saturday September 22nd, 2018
Posted at 10:00am
Hello time traveller!!

This article is 557 days old.

The information listed below is likely outdated and has been preserved for archival purposes.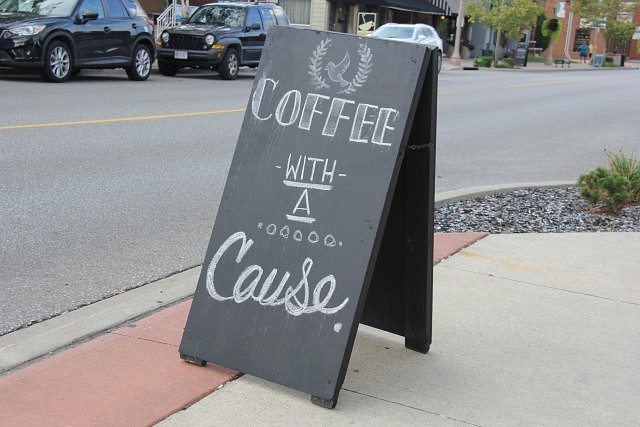 A common gesture of "grabbing a coffee" to get to know someone has a huge purpose and value at Spiritual Soldiers, a cafe that has "Coffee with a Cause."
The shop, which opened in early June, is a safe place for recovering addicts to come and grab a coffee and speak with like-minded people to help them on their journey to sobriety.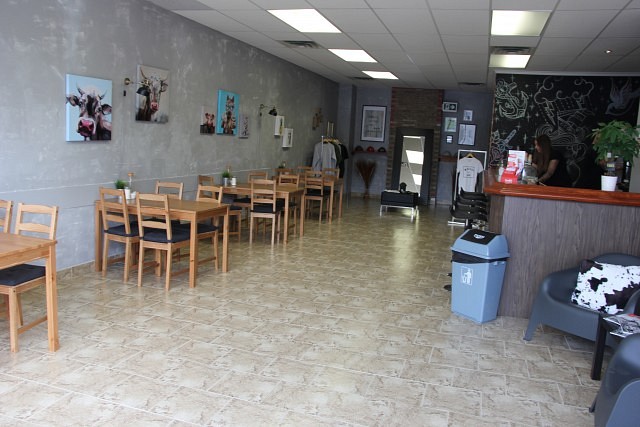 Spiritual Soldiers is a dream project brought to life by Bianca Oliverio, Mike Brown and James Lucier, friends who supported each other when they needed it most on their own journeys to recovery.
"The concept started in a nutshell when I came to Windsor [from Toronto] and went to a recovery home here, I came out and had two passions: one was recovery just because of the new life I had been given from the home, and the other part was that I wanted something here to keep me creative and inspired," Mike explains, when asked about how the business came to be.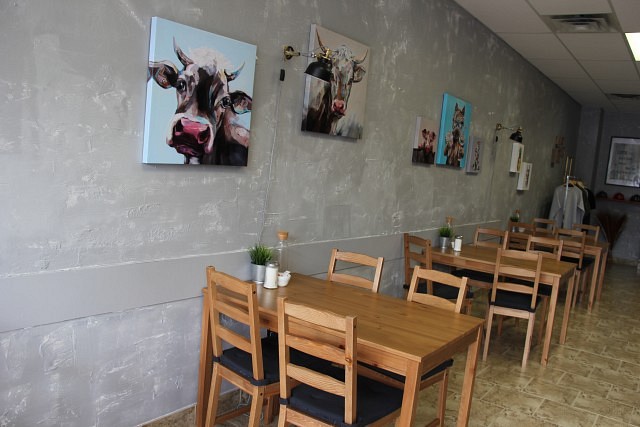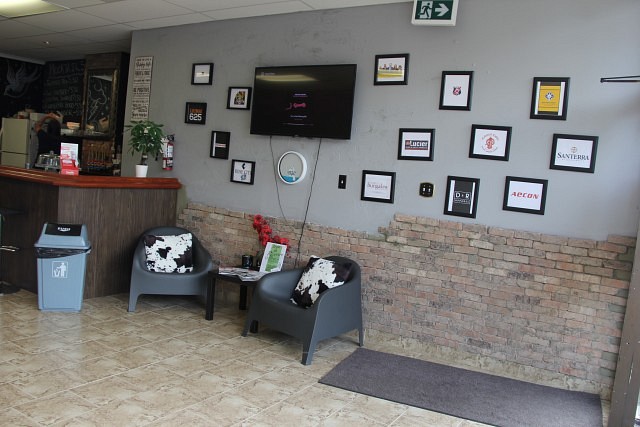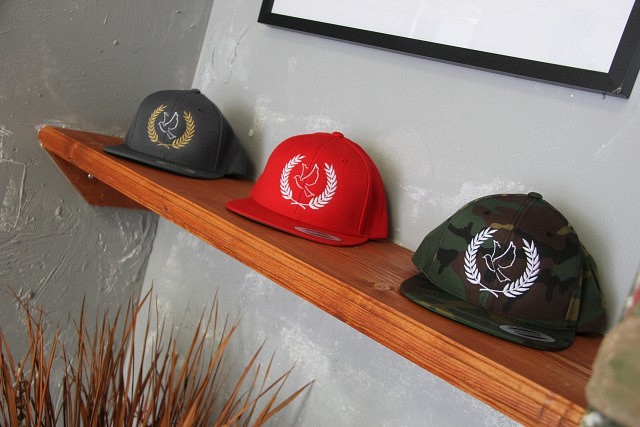 Mike, originally from London, goes on to explain that Spiritual Soldiers started as a clothing brand he created after having suffered for 20 years from addiction in his life, from alcohol to hard drugs. "In Toronto, I overdosed and nearly lost my life," he explains. "Reality hit me and I realized I needed help, and wanted help. There's a difference in needing and wanting help."
"There was no place around here for mental health or addiction in the clothing aspect, so we based the concept sort of off tentree apparel and TOMS; I liked the idea of giving back. I made a clothing line that took away from the stigma and also donated profits back to places for recovery."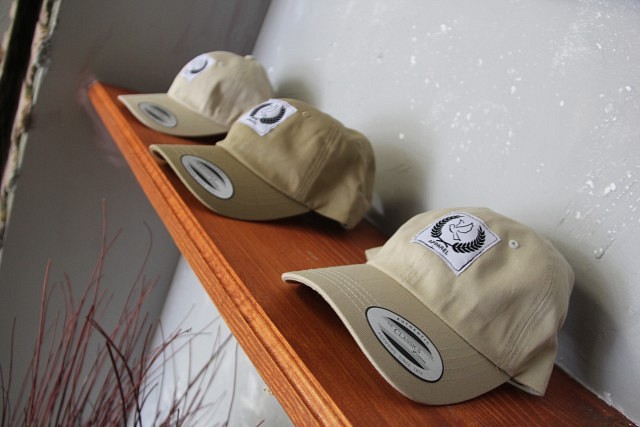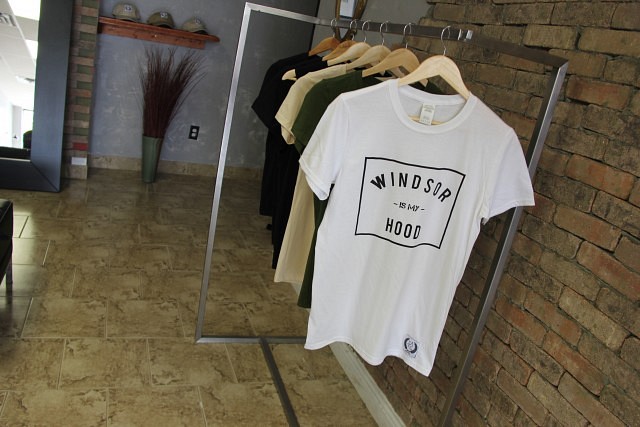 The brand, starting from just a hat and a shirt, has now grown to have jackets, sweaters, different types of hats, and of course now, the cafe.
Bianca, who is from LaSalle and graduated from St. Clair College, explains she had self-esteem issues her whole life and had a hard time finding ways to cope. Eventually, she found alcohol as her way of coping, which further led to doing opioids.
She explains that after her first week out of her treatment for addiction, after nearly dying, James brought her to a meeting where she met Mike. He was wearing one of his Spiritual Soldiers snap back hats. He handed her a card with the brand's mission statement, which she still carries with her to this day, and she fell in love with the project and the idea behind it.
"I learned in active addiction, you are selfish and self-centered to the core," Bianca explains, thinking back to harder times. "You have to learn to give yourself to someone else. The coffee [at the cafe] is a by-product; someone will come in and get a coffee, sure, but ultimately they're coming to have a conversation with you.  Some people come in here, and they're struggling. They just need to have a conversation."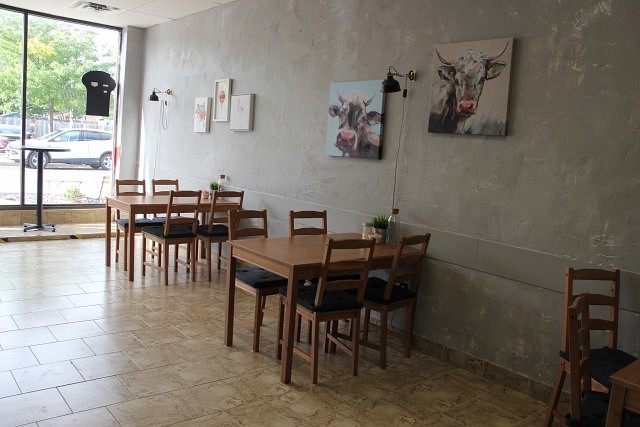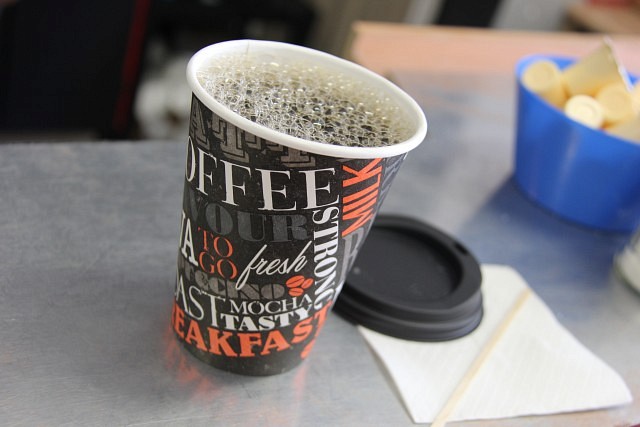 "Addiction has affected everybody somehow," Mike explains. "The support and people we talk to here are great.
"One summer we just had so much fun in recovery together, and a lot of the times we were like…what can we do? We'd always just go somewhere and get a coffee together. So we thought, why not make a coffee shop where people can come and be vulnerable and have a safe place to hang out."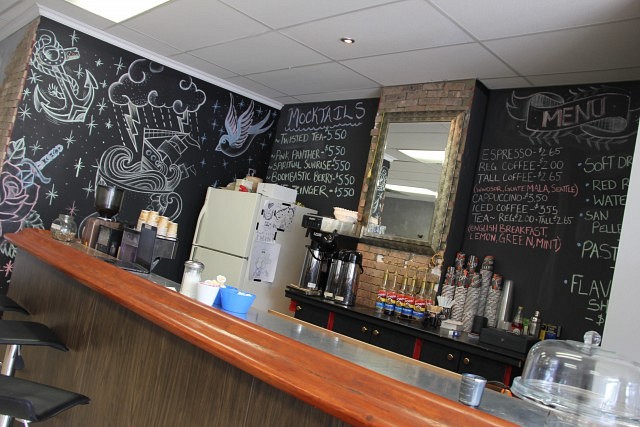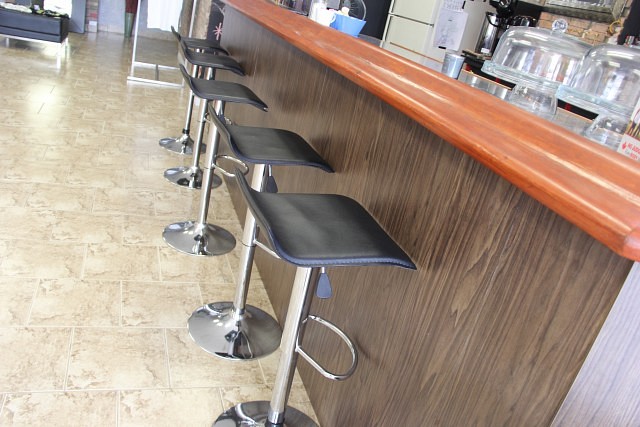 A year later their dream came true. "We had so much community surrounding us," Mike says. "We have a wall of our corporate sponsors because it's just unreal how much they help us."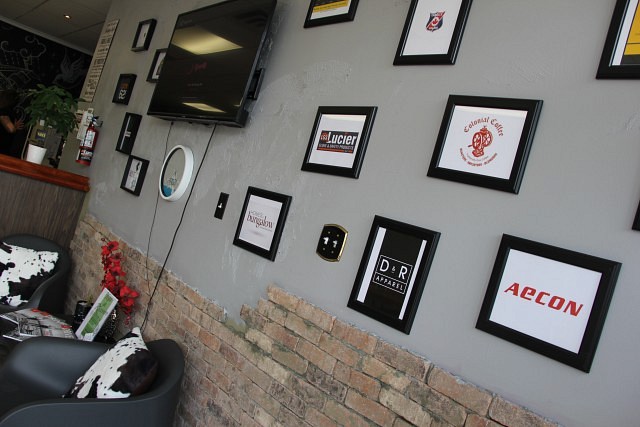 Bianca and Mike always make a point to stress that they are not doctors or counselors, but they can bring their experiences to the table and share how they did what they did to find a path to recovery and hopefully help others to recover as well.
"We didn't really know what kind of crowd we were going to get," Bianca goes on to explain, "but we noticed the diversity of this place…we get everyone: people struggling with mental health, struggling with addiction, or they just come in to support the cause…teachers, coaches, anyone."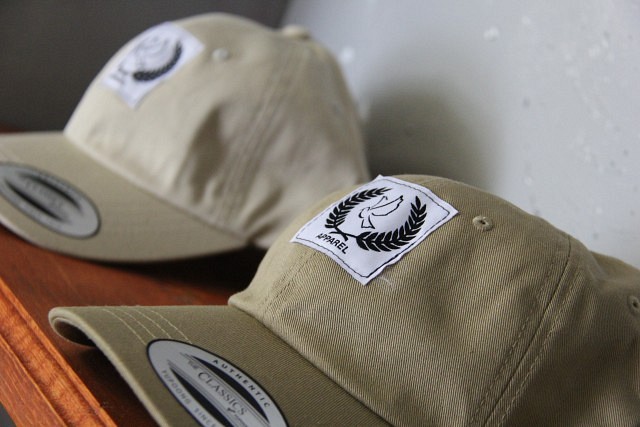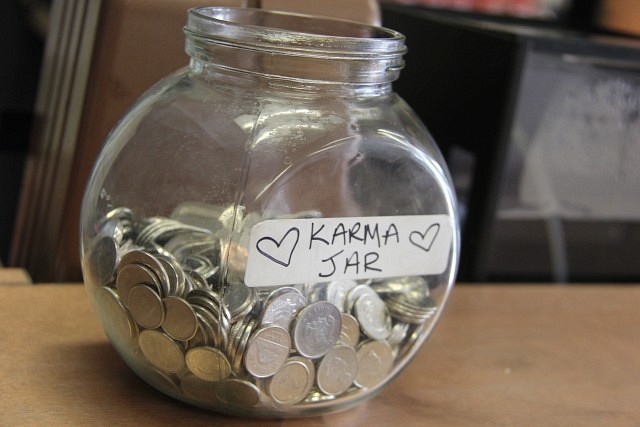 The owners make a point to promote integration, not isolation.
"I didn't start to learn about myself until I met people like Bianca, like-minded people who understood me…they spoke my language. There's a trust there. James always says he couldn't let people love him until he loved himself. That's how we help each other." Mike says.
Bianca explains that the cafe is becoming exactly what they wanted. Walking into Spiritual Soldiers, you see people talking, laughing, smiling and having fun. "It's such a common thing, right when I came into recovery I'm like…how can I have fun anymore? Then you walk in to here, and it's what we wanted. We want people to realize you can have fun without drugs and alcohol. We all hang out here, we turn up the music on some nights, people can dance around."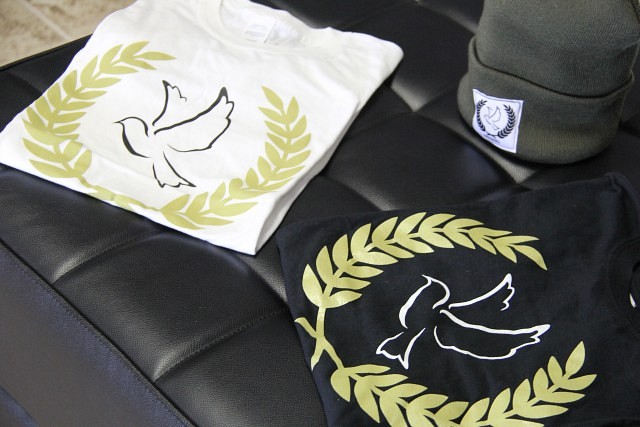 Mike goes on to explain that "the wreckage from our past is now our greatest asset, I always say. That's where "Soldier" stems from in the name." 'Spiritual' comes from the idea that everyone has spirituality, which means having inner peace. "It's not religious…it's just having inner peace. Soldiers are on the front lines, this is the war, and a war cannot be won without the soldiers. We're at detoxes; we're at meetings…it's being proactive and showing people there's more to life"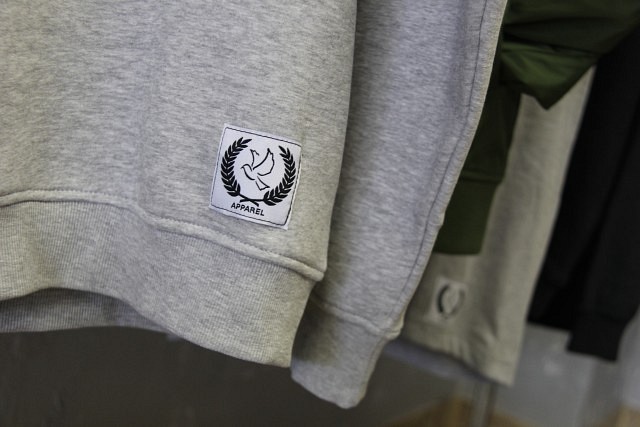 The dove in the logo represents the "spiritual" concept in the name as well as peace and freedom. The laurel wreath in Greek mythology would represent "victory," to represent that every day sober is a victory.
The coffee shop features coffee, snacks like cronuts, and their specialty: "mocktails," mixed drinks that don't have alcohol in them.
Bianca explains that they are there at the cafe for their customers, and are there to love them until they can learn to love themselves. "Now I am able to use what I went through to help other people," Bianca explains. She plans to pursue professional addiction counseling in the future. "I spent all of my time trying to kill myself when I could be using all that time to help others."
"The shop doesn't just help the customers, but it helps us too," Mike explains. "To see people blossom into better health is truly amazing.
"I came to Windsor with a hockey bag with some clothes in it… and here I stand in a coffee shop we started. I have a lot of gratitude; I stay humble. It's all about helping other people."
Jay Arrude has experienced first-hand how the cafe can help someone recovering. "James and Mike brought me to my first meeting to get me help, but I kind of lost contact with them and went to a recovery home. They visited me, and when I got out, they opened this coffee shop so I started coming around. I knew Bianca for a while and got back connected with her, and started building relationships again. I've been hanging around here and growing in my recovery, and Mike even offered to me to live with him. When I needed that hand, Mike's hand was there to help me up. I see the people in recovery here every day and I'm a prime example of what the cafe is here for. If I'm struggling, I come to them. The cafe has made me change my way of living. Six months ago, I'd never have imagined being here right now. The whole place is open arms. Having a place to come to when I'm struggling and seeing them do well makes me want to do the same thing; they've opened my eyes a lot. They're getting me a job here, and I'll be a part of this. This place made me happy, joyous and free today."
"There's times where we just sit here and you want to start crying because you see the business is doing what it's supposed to do," Bianca recalls on the best part of the business being started. "I just cared about what I wanted and needed before, and now to turn that around and be a productive member of society again…to be a daughter, a sister, a friend…that's where all the gifts are. The gifts are in the giving."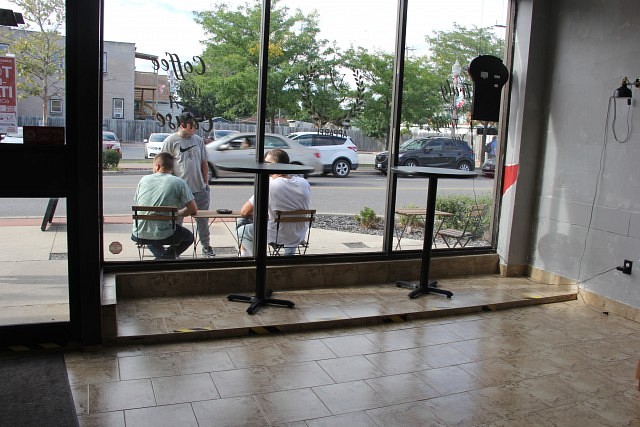 "The best part of this whole experience has been this," Mike explains, while gesturing out to his happy customers and friends. "Having the ability to let someone utilize this place and come here to hang out and help them when they have a bad day…that's what we're here for. The people coming here is what I live for."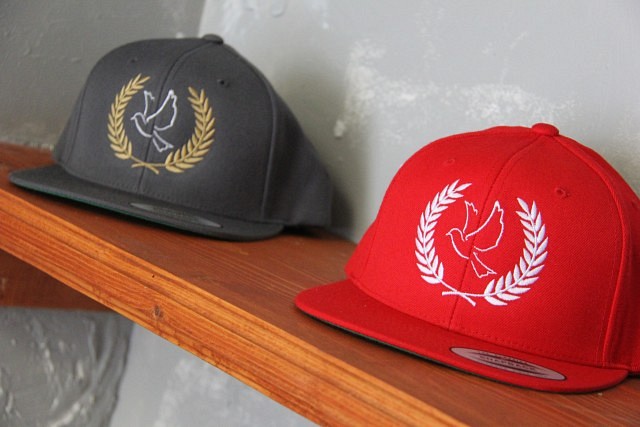 The cafe itself has an industrial chic look. "We came from a rustic background," Mike explains, "with beauty in it just like the pictures and art on the walls, but with the messy background."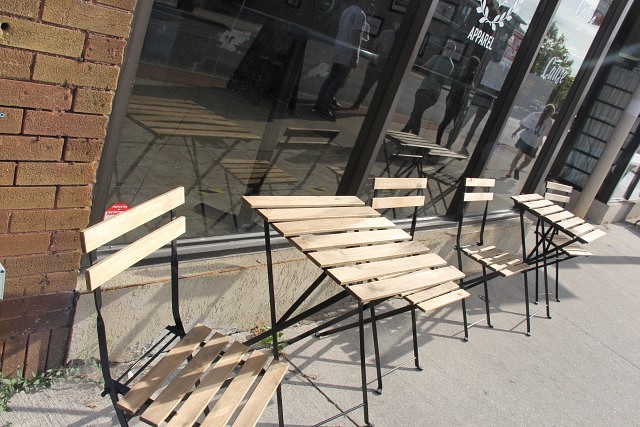 The store owners, who have matching tattoos of the brand, got their tattoo artists Pookie and Keo from Black Lotus to free-hand the chalk board behind the coffee bar of the cafe.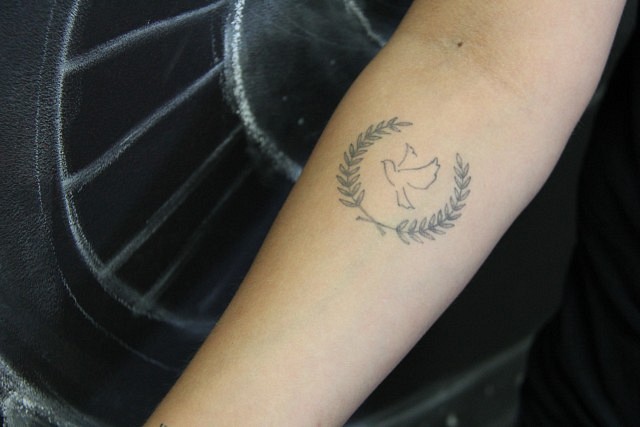 "We're trying to make vulnerability cool," they explain. All the owners look forward to continuing their business and helping more people while listening to their customers to add more food, drink, and apparel options in the shop.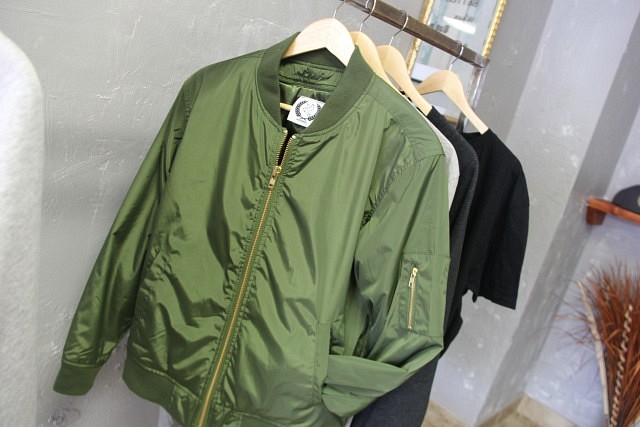 The shop features many local products, including Colonial Coffee and baked goods from Blak's Bakery. They plan to have a fall collection of their apparel section out soon, in-store and online.
Visit Spiritual Soldiers at 1015 Erie Street East to learn what they are all about, and enjoy a coffee, a mocktail, or even just a conversation.
Learn more about the brand at their website here and Facebook page here.