Local Theatre Group Builds Community Through Educationu
Thursday August 9th, 2018
Posted at 9:00am
Hello time traveller!!

This article is 319 days old.

The information listed below is likely outdated and has been preserved for archival purposes.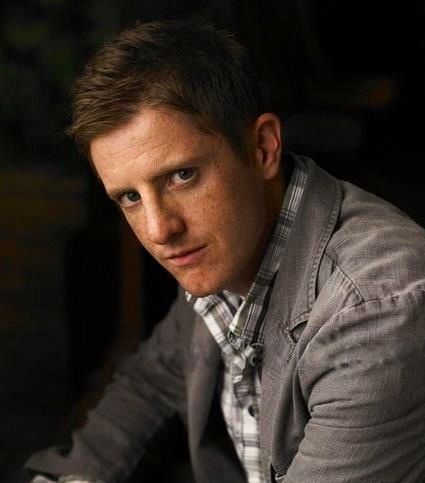 Providing resources to local actors, one theatre group is continuing to build community.
In the middle of a successful season, Post Productions has expanded into education. Beginning their first class in June, the group started an eight-week course called Improv 101. Although enrolment remained fluid due to the nature of improv, there were still eight core members who remained involved the whole way through.
While Post Productions only moved into the Shadowbox Theatre this year, the class itself was actually put into motion last summer.
"When it comes to the Improvisation 101 course, that was an idea Dylan MacDonald presented to us last summer while we were working with him on True West," said Post Productions' Managing Director, Michael K. Potter. "He's an experienced improv actor who'd worked with several improv groups, trained at Second City in Toronto and now he was back in Windsor itching to get something started here."
An educational developer at the University of Windsor, Potter has helped with teaching and course designing abilities for 17 years. It's a skill that made Improv 101a perfect fit, but the managing director was originally hesitant.
Wanting to keep his two lives separate, Potter didn't reconsider until seeing things from a different perspective.
"Now I see [the courses] as community-building and capacity-building experiences as well," he said. "The entire Windsor-Essex theatre community benefits, I think, when actors take their craft seriously and put themselves out there to learn new things, challenge themselves, develop in unexpected directions then take whatever they've learned into their next production. whether that's with Post Productions or any other company, it's a great benefit to all of us."
Attracting people from all skill levels, students learnt the basics over the eight week course. The end result will be an Improv 101 Student Showcase on Saturday, August 11th.
Taking place at 8pm (with doors opening at 7:30) from the Shadowbox Theatre ((located at 103B – 1501 Howard Avenue,) tickets will cost $10 at the door.
Serving a dual purpose, the event is set to have something for everyone.
"The Improvisation 101 Student Showcase has two overlapping goals: Giving the students a chance to show off what they've learned while entertaining the living hell out of the audience," said Potter. "It's going to be focused on quick, funny improv games that twist off in unexpected directions."
Not stopping there, Post Productions will launch its next class the very next day. Taught by Eric Branget, the advanced acting techniques course will continue the group's goal of providing learning opportunities for the local theatre community
A professional actor and Artistic Director of the Tall Tale Theatre Co., the teacher already has 10 people involved and is excited to begin.
"I wanted to teach this course because it's always been a dream of mine to create an atmosphere where acting professionals and enthusiasts could come together and fine tune their technical abilities," said Branget. "This course has an excellent blend of age and theatrical experience. Participants will be able to come from different points in their performance careers and each be able to learn something different from each of the techniques taught."
Bringing experienced local actors together, the course will improve their overall quality and consistency . Providing a better understanding of their performances, it also gives them new acting tools to use.
Running 10 weeks, students will have a similar opportunity to those from Improv 101 as well: Another showcase is already scheduled for the fall.
"Our final performance will take place in mid October," said Branget. "Attendees to the performance will be entertained with monologues from each of the participants and scene studies. The participants of the course will get to show the results of their hard work during the 10 week journey."
Beyond these two classes, Post Productions has even more planned. Still considering their options, Potter says they want something running year round so that an educational element is always in place at the Shadowbox Theatre. So far, the theatre group wants to build on Improv 101 by offering more advanced improv and sketch-writing courses.
Their ultimate goal? Developing people to create an ongoing improv and sketch comedy troupe, writing and performing several times a year.
Still, what's most important for everyone is continuing to build community.
"Part of Post Productions' mission from the very beginning was to foster a collaborative and supportive theatre community in Windsor-Essex," said Potter. "The Shadowbox Theatre is the venue for that mission when it comes to these courses. Already we're seeing people who have never collaborated before come together and creating scenes, moments and opportunities …As these classes continue and grow and change over time, we'll see more and more people coming together, sharing experiences, concocting plans and creating new things as a result. The benefit, to me, is immediate and apparent. It's pretty damn exciting to be there watching these things happen."
For the latest news on Post Productions, those interested can visit their website.