Local Bowling Alley Opens Doors For Youth Leagues
Tuesday August 28th, 2018
Posted at 9:00am

Hello time traveller!!

This article is 234 days old.

The information listed below is likely outdated and has been preserved for archival purposes.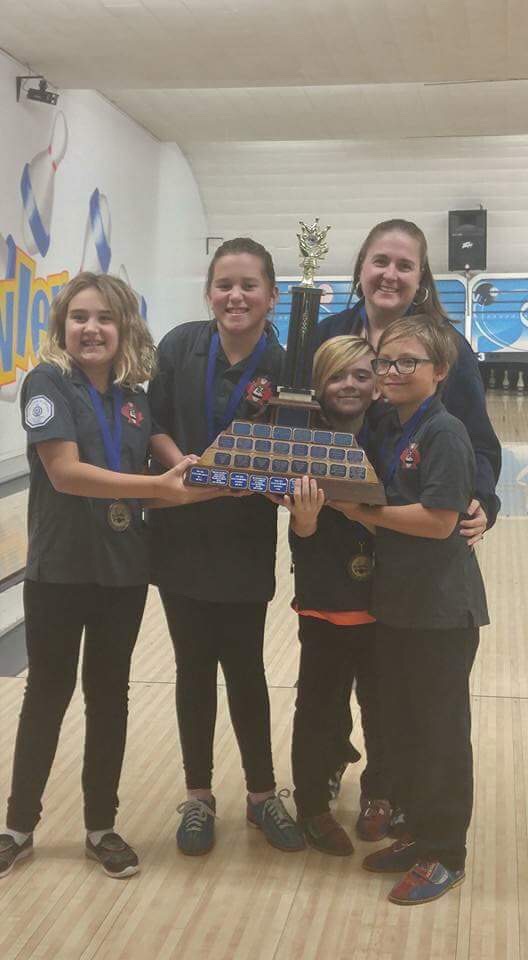 As time rolls by, local organizers of one particular sport are starting to pin things down.
Hosting a registration open house for Youth Bowl Canada (YBC,) Playdium 5 pin Lanes (located at 4985 Wyandotte Street) is preparing for the season. The event, taking place from 6pm to 8pm n Wednesday, August 29th, will offer those interested a chance to enrol their kids into the league.
In addition to signing-up, the open house will have some perks for new registrants.
"Free bowling, a pop or slushie and bag of chips is included for new registrants," said YBC program director, Mandy Pickering. "We will also have forms to fill out. Parents will need to provide proof of [bowling] average and should be prepared to pay $25 registration and $25 shirt fees."
Providing YBC program information at the event, volunteer coaches will also instruct new bowlers during free play. Registration fees cover tournament entries and registrants also get a lanyard to reach various achievements for "swag tags."
Starting on September 8th and 9th, the league has many age groups. Known as Bowlasaurus, children 3-5-years-old bowl one game with bumpers and can do so on Saturdays at 9:30am or 11:15am with a weekly fee of $4.50. Peewees (ages 5-7) bowl two games on Saturdays at either 9:30 a.m. or 11:15 a.m. with a weekly fee of $8. Bantams (ages 8-10) can bowl Saturdays at 9:30am, 11:15am or Sundays at 6:15pm. Juniors (ages 11-14) can bowl Saturdays at 11:15am or Sundays at 6:15pm. Seniors are 15-19-years-old and bowl Sunday nights at 6:15pm. These three groups all bowl 3 games with a weekly fee of $10.
Bowling isn't the only thing youth can expect when participating in YBC however.
"We try to provide a few fun days throughout the season, especially for Halloween and Christmas," said Pickering. "There is also a year end banquet which we celebrate each bowlers achievements."
Last year was a successful one for bowlers as well. One master youth team, (consisting of a Bantam and Junior) and a master bowler won the provincial finals in Peterborough. Senior bowler Emma made the youth challenge Ontario all-star team, a collection of the top three boys and girls from the provincial finals. She also competed at the nationals in Ottawa.
Success wasn't just about winning either, as shown by another unique competitor.
"We had one of our most talented bowlers graduate from our program last year," said Pickering. "She has competed at multiple provincial and national tournaments. Last year she got to compete as an adult at the Open Provincials and finished 5th in the ladies singles stepladder, amazing people from across Ontario with her skill and sportsmanship. She was presented with the Janet Fougere Little memorial award for her dedication and love for 5 pin bowling which included a $500 scholarship."
Over the years, the program director has also witnessed other success stories. The memories they've created aren't just from finishing in first place though.
"I love going to tournaments to cheer on bowlers," said Pickering. "In 2012, I traveled with our Bantam boys team to Newfoundland to the 4 steps National finals where they took home the gold. Lauren bowled as a Senior single at the Nationals in 2014 where the competition was amazing and the comradely amongst the bowlers and parents was incredible. Lauren went on to lose in a tie-breaker for the bronze medal, which she did with a smile on her face: She only missed high average for the competition by a fraction. Even watching the bowlers collect all their awards at the year-end  banquet and realizing their successes for the year is always exciting."
Having a youth program for over 50 years, it's a major focus at Playdium. As a foundation for the sport, most people who start through YBC continue on through several generations. Pickering herself played in the league, began coaching as a teenager and has been program director for nine years — This came after her mom held the title for 23.
As an inexpensive alternative to many fall sports, bowlers participate equally — being placed on a team, everyone works together. Most competitions are based on pins over average, which means anyone can qualify.
Beyond major successes, those involved strive to help youth in many ways as well. Making it a fun time, coaches always provide encouragement and teach sportsmanship. It's something Pickering finds just as exciting as her other league experiences.
" As rewarding as it is to see great achievements, sometimes the small successes are just as exciting," she said. "Whether it be first strike, highest game, qualifying for their first tournament, or winning their first trophy. The absolute most awarding part are all the friendships made. I have been bowling over 30 years with friendships across the province."
Those looking for more information can visit Playdium YBC's facebook page or e-mail [email protected].