New Grocery Store "DeMarco's" Opens At Old South Windsor N&D Location
Saturday May 12th, 2018
Posted at 10:00am
Hello time traveller!!

This article is 1074 days old.

The information listed below is likely outdated and has been preserved for archival purposes.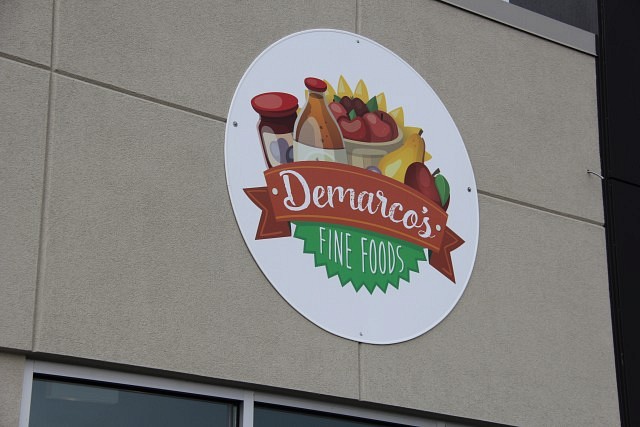 Yorktown Square Plaza is nearly a one-stop shop with DeMarco's Fine Foods moving in.
The much needed south Windsor store has opened to offer groceries to the underserved area, taking a spot where Liquidation World and long-time grocery store N&D once were.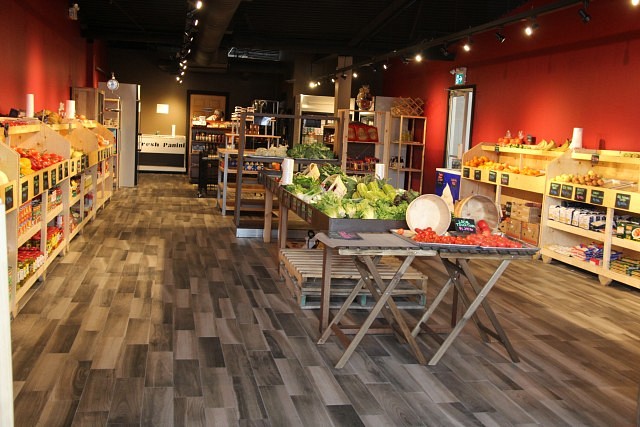 New owner Ray DeMarco looks to the future with excitement now that his dream business has finally been opened. Working in a store that he shares a name with is something he takes great pride in. "I just had the passion for buying fresh produce," he explains. "That's the main thing here for us."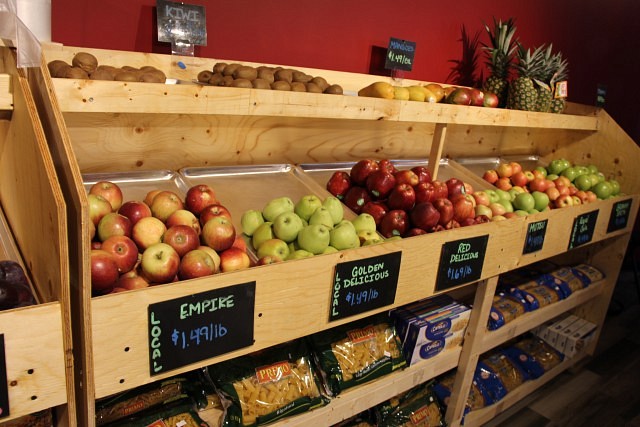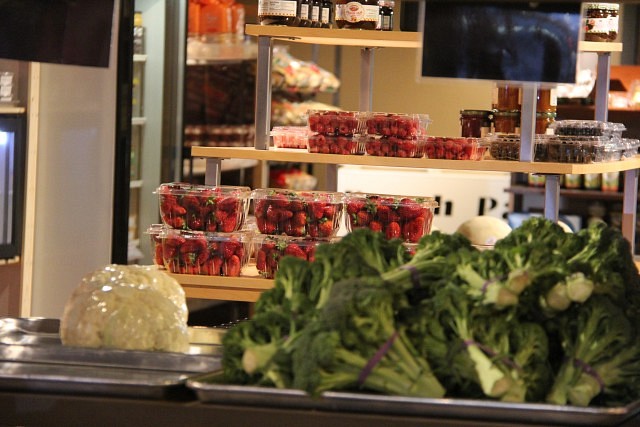 DeMarco is taking his past experience in working for grocery stores and his own drive and passion to give the best customer experience possible at DeMarco's Fine Foods.
DeMarco's fiancée, Felicia Fantetti, has been a big support for DeMarco in his venture for opening a business. She and her family help out where they can. Fantetti has enjoyed her time in the grocery store as she is from the neighbourhood and realizes that there was a need for a store like this in the area.
Both DeMarco and Fantetti are Windsor born and raised and with Italian heritage. Both families and friends have been very supportive of the venture to open a business, with DeMarco's parents being there almost every day.   Fantetti mentions how her father has been at the shop before them on some days, and her mom helps when she can as well.
"The community is very understanding and very nice," she explains as she reflects on the best parts of the business being open. "The local people around the shop are just so happy that DeMarco's is open." Many customers reminisce on the N & D grocery store that once stood in the DeMarco's area.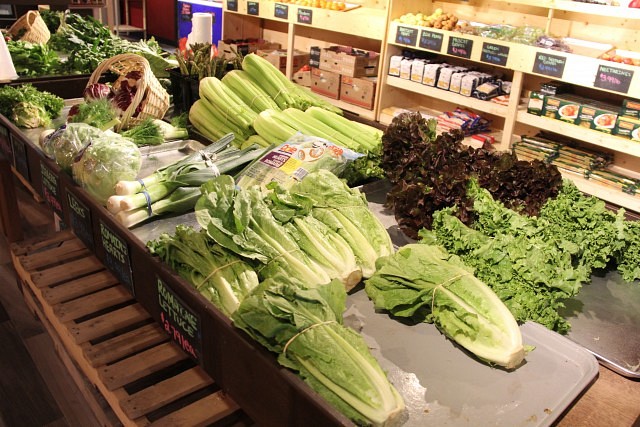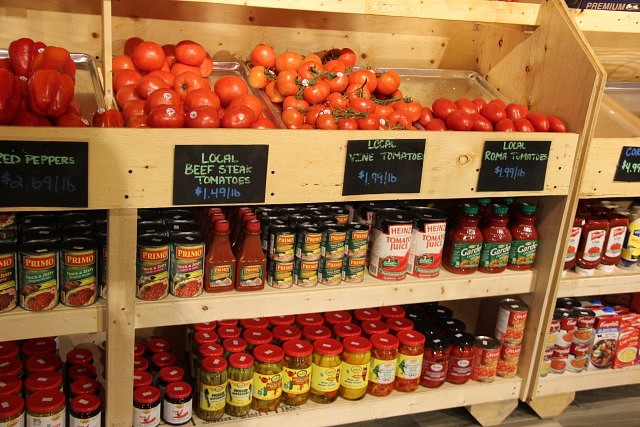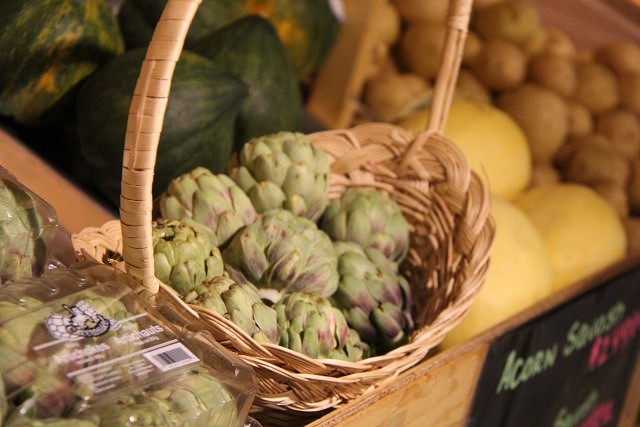 The store has been a long-time dream come true for DeMarco, that has finally come true after a long period of forming it all from the ground up. "The whole building except for the pharmacy was open concept, so it started from the ground up.
It was a year under renovation. We suited it to the exact layout we wanted," DeMarco explains. "There were a lot of setbacks, but it was all worth it in the end; we don't regret it at all."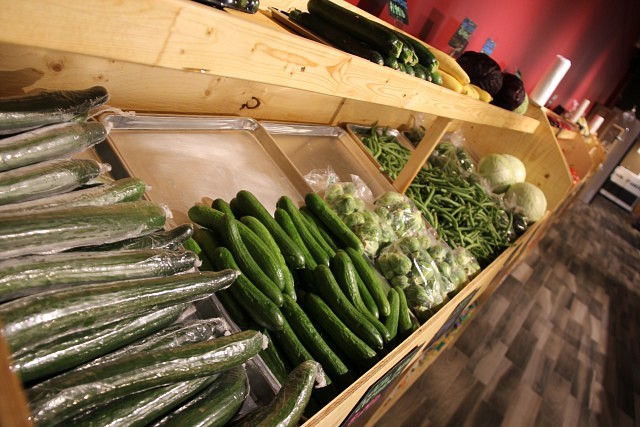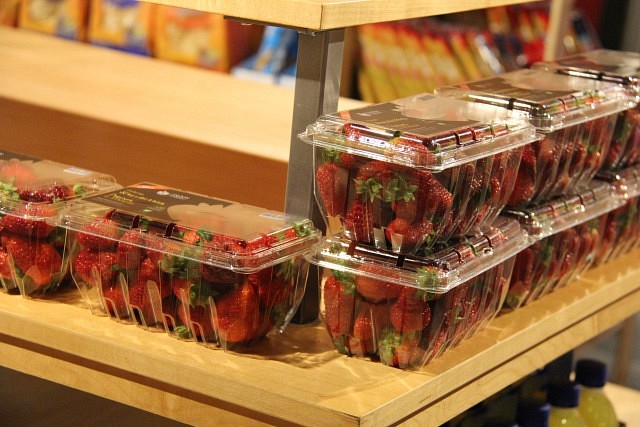 Fantetti mentions how DeMarco has wanted to go on a venture like this since about 2012. "He wanted to eventually open a grocery store later in life. In 2014 when Liquidation World closed, I sent him pictures of this spot saying how it would be perfect in the future for this. When they started doing renovations last year, DeMarco just took advantage of the opportunity"
The design of the store was inspired in part by DeMarco's travels to Italy. "[when I was in Italy] there were a lot of European markets that looked just like this…small with personable staff," he explains. "It's like a little European look right here."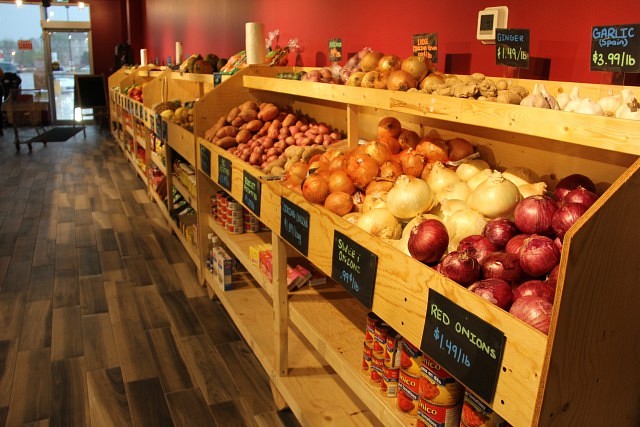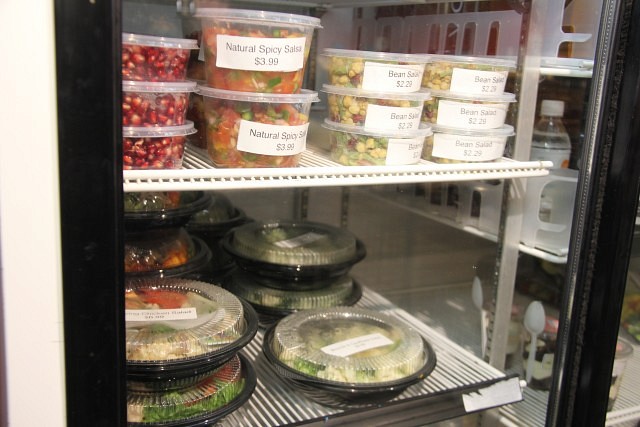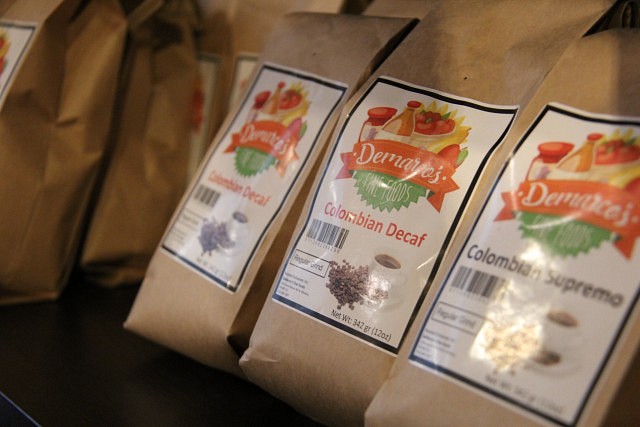 Although opening a local business is a lot of work, DeMarco has been greatly enjoying the upsides of being a store owner since being open in early April. "The best part is just seeing people come through and seeing them appreciate that we opened in this area. We have fresh food and the plaza is almost complete now [with a grocery store] being in the Yorktown Plaza," DeMarco reflects. "Customers have been great, even when we have technical difficulties with our system. The community has been very understanding. This plaza is almost like a little community as well."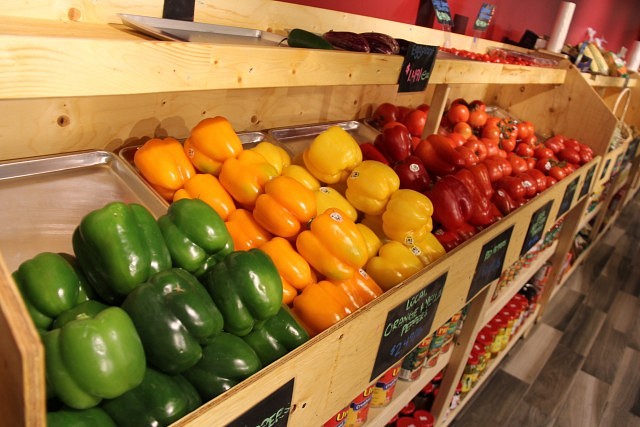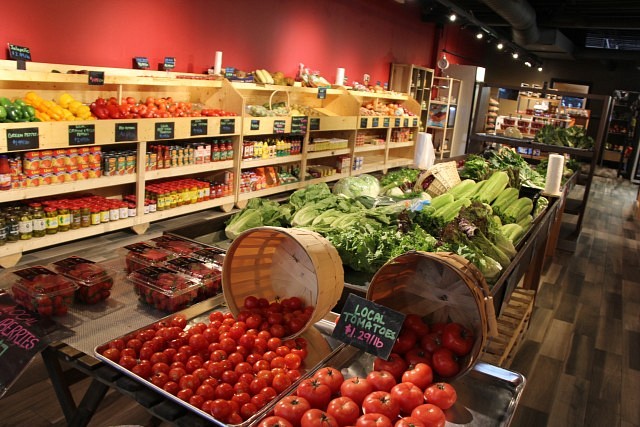 DeMarco is determined to bring fresh and local produce to DeMarco's Fine Foods customers. There are various local produce, dairy, and bread products in the store. The healthier options and to-go meals have been helpful for local students and families in the area who are on the go. "We get to know our regulars" DeMarco reflects on his customers. "They're all very, very friendly people."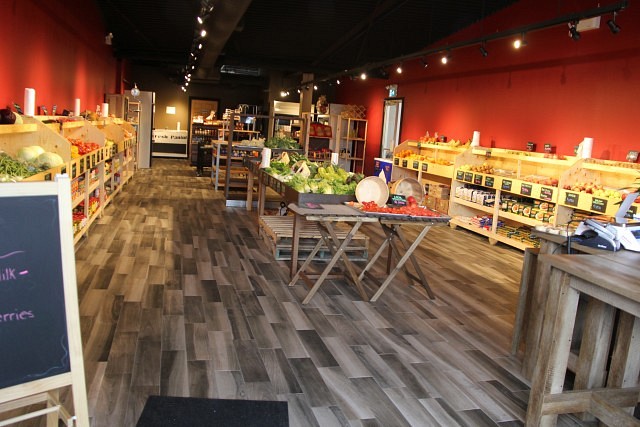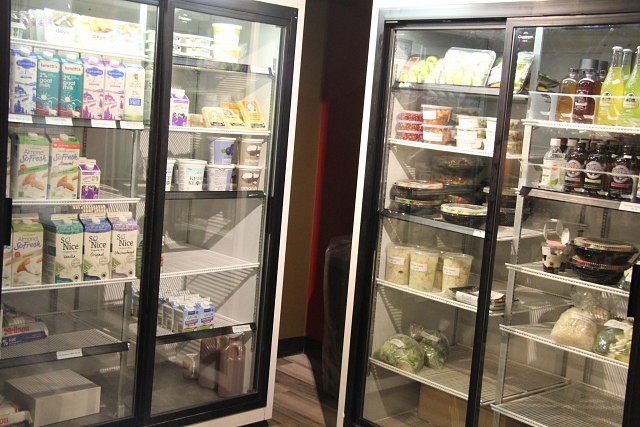 DeMarco's dream has come true with DeMarco's Fine Foods opening. "I never thought we'd make it this far" DeMarco states, as he is taking this position full-time. "The quality of our stuff is aimed to be number one, number 1 product is all we carry which is why we added 'Fine Foods' on to 'DeMarco's.' "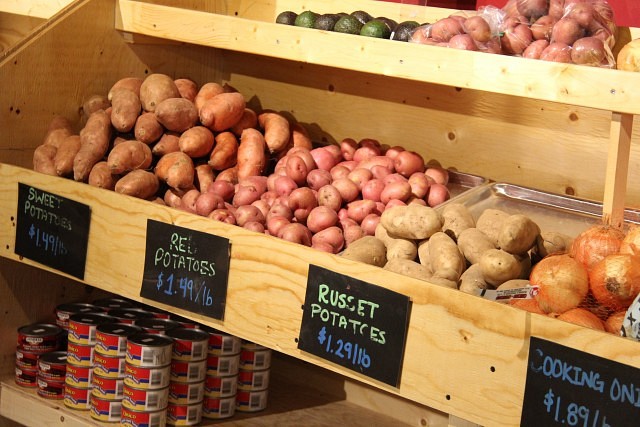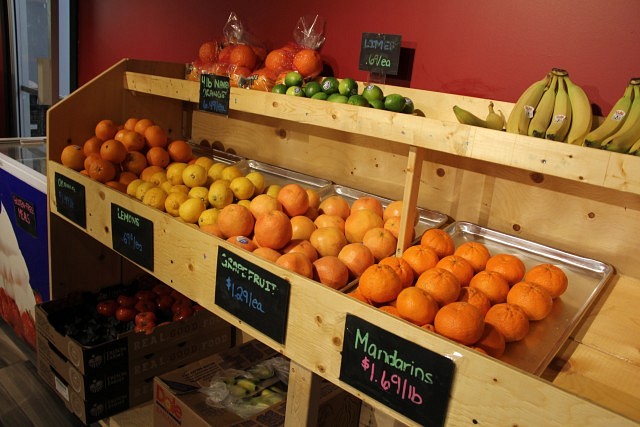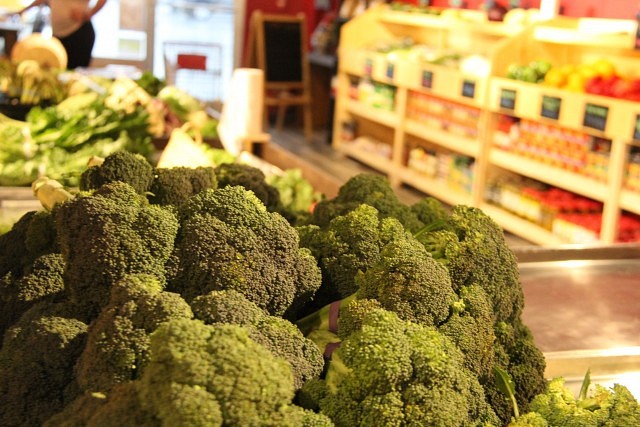 DeMarco's hopes to offer delivery service in the future. They are also able to take food tray orders, from food baskets to veggie trays.
DeMarco's Fine Foods is located at 1349 Grand Marais Rd. West. For orders on prepared trays, call their number 519-969-7887. Find more information on them and their hours on their Facebook page here and their website here.