Cartoon Royalty Celebrates 20 Years In The Community
Friday May 25th, 2018
Posted at 7:38am
Hello time traveller!!

This article is 1061 days old.

The information listed below is likely outdated and has been preserved for archival purposes.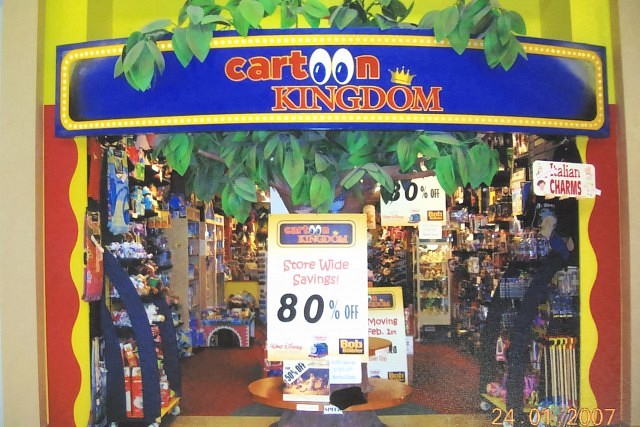 Being animated for 20 years, one business is proving there are some things you never outgrow.
Celebrating their 20th anniversary on Saturday, May 26th, Cartoon Kingdom (located at 2001 Provincial Road) is ready for a party. A fixture in the local business community, the store has come a long way an continues to evolve.
Originally inspired by a pretty popular mouse, they took things one step further.
"The original concept was called Star City Studios," said Cartoon Kingdom's Arlen Mifflin. "The Windsor store was rebranded to expand on this concept and was renamed Cartoon Kingdom. The thought behind entering the business was the fact that Mickey Mouse had survived and thrived for that long. Wouldn't mixing all characters and Studios be even better?"
While opening with over 70% Disney products, there were enough unique properties to keep things diverse: This included Mickey and Friends and Classic Pooh. Looney Tunes also accounted for about 25% with the business carrying blankets, kids clothing and dishware. Since then, the store has expanded, but it was a slow process that took time.
Cartoon Kingdom's first challenges were the same as many small businesses. To find success, it took long hours, gaining exposure and fine tuning their products to meet customer demand. It was something that could only be accomplished by hiring the right employees.
Eventually the hard work paid off though and they outgrew their Devonshire Mall location. Earning enough traffic on their own, the retailers couldn't justify paying such high leasing fees.
"The inherent volume of people are missed to some degree, but   If it's not "your customers, that volume is not worth the much higher cost of the mall location," said Mifflin. "For us, it was not. We provided a service  to the mall to attract families and almost acted as a toy store for all ages by the end (much like now.) …The mall believes that everyone pays high advertising rates, but they only advertise four or five stores as it is believed THEY draw people to YOU and other retailers. That's very wrong and far from the truth. Hence the turn over in the mall is incredible."
Wanting to give customers easier access to the store , the decision was ultimately made to move. After closing for only three days, the store opened at its current location and the rest is history.
Still, the mall came with several benefits for Cartoon Kingdom over the years as well.
"The best memory we have is the big tree in the front," said Mifflin. "What a marketing tool.  It used to be the best and most often photographed location.  We made many of our 20 year friends there and they're our base: Most of them, like us, have kids now."
Moving out of the mall didn't eliminate the store's challenges either. Dealing with the U.S. exchange rate, duties on imports and stateside shopping remain on the top of the list. From there, predicting the changing tastes of their customers is important as well. In their experience, the retailers find the oldest stuff is still the most well-liked: They carry original packs of cards from the 70's and 80's with rock hard gum, but people still purchase it because of the history and nostalgia.
It's these changes in society and the move that allowed Cartoon Kingdom to expand and evolve.
"Think of the classic age where 1 movie a year was huge, the last being Lion King or Little Mermaid really," said Mifflin. " That changed to 12 movies a year and now to more than 24 a year. There are no attachments anymore, Its diverse. So we have to be (and we are) focusing on all ages and many product lines. Think of the toy age to the start of the comic age to now the digital age. Tastes and desires are changing for many families and kids."
Along with serving many customers over the years, store owners have worked with several community organizations as well. In the beginning, Big Brothers Big Sisters of Windsor/Essex was their largest charity of choice. Since then, Cartoon Kingdom has diversified and worked with many groups but kept a focus on helping kids in the area.
This includes raising funds for The Kiwanis Club of Windsor and their Sunshine Point Camp.
"[The club] is close to us for many reasons and sends kids to camp, many who will never leave the City of Windsor and surrounding towns' limits," said Mifflin. "It teaches and provides social
interaction, many first learned to swim and cook there. They say it's the OLDEST camp in Ontario and its a great cause."
On Saturday, Cartoon Kingdom will partner with the Fight Like Mason Foundation. The local charity will be onhand to sell their items and talk about what they do for children in the community.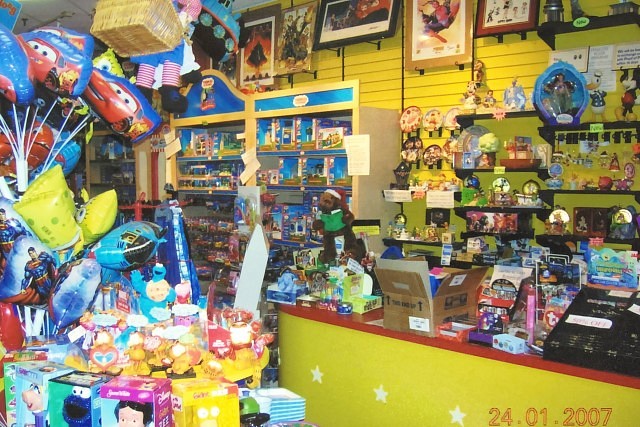 The retailer will also have a sale with several extras to celebrate their 20th anniversary.
"The store will be 20% off store wide due to 20 years of business," said Mifflin. "We'll also have up to 50% on select lines and Windsor Comic Con ticket giveaways as WELL. Customers can buy their Con tickets, for 25% (cash only) on Saturday and Sunday as well since we're the presenting
sponsor. That is the biggest discount that anyone will be able to offer for the tickets."
Beyond discounted items, Cartoon Kingdom will give away prizes all day long. At noon the store is also set to announce their 2018 Greatest Royal Fans contest: Twenty people will get V.I.P. passes to Windsor Comic Con in September while Three top winners earn figures, statues, Trade paperbacks, comics, prints and more.
Batman will make an appearance with the Batmobile and other activities include a cake cutting at noon, Funko toss competitions every couple of hours and a Plinko board where everyone donating to Fight Like Mason wins a prize. Activity stations will also be set up for kids coming to the event.
Taking this opportunity to celebrate their history, Cartoon Kingdom is still looking towards the future: They recently unveiled a new logo on Free Comic Book Day which was just installed this week. The retailer also released a new app for iPhone and Android the same day.
Not considering it a job for the owners and staff, Mifflin says the store is a passion for all involved. Not having any regrets since opening, everyone also realizes how lucky they are.
"The fact that local, independent retail can survive 20 years is a testament to the staff," said Mifflin, "We thank the past and current staff for their dedication, customer service and professionalism. Without our friends and customers, we also would not have come this far."
Cartoon Kingdom's 20th anniversary celebration will last from 9:30am to 6pm. More information and a list of other activities can be found on the store's app or Facebook event page.