Local Expert Blog: 3 Things To Consider When Donating At A Drop-off Center
Saturday April 28th, 2018
Posted at 11:00am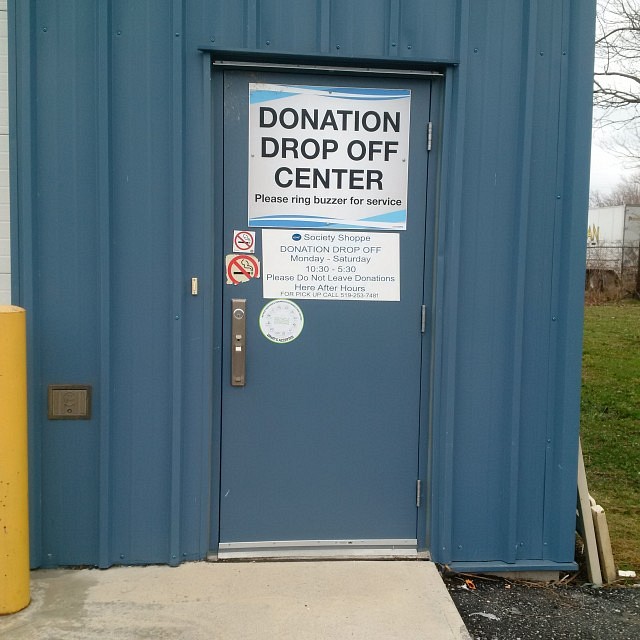 If you are looking to donate, but your donation includes items not appropriate for drop-off bins, you can always bring your donations to a drop-off center. These locations are ideal for dropping off furniture, small appliances, and other household goods, as well as clothing. Plus, these locations have people to help you unload your donation. To make yours and the charity's jobs a little easier, here are some tips on donating at drop-off centers.
Bring your items in a container you can give away.
When dropping off your donations there is nothing wrong with putting your items in a basket or plastic bin. If you need the container you stored your donation in back, you create a problem for the charity. The charity then have to handle the donations an extra time, taking away from time they could be sorting or doing other tasks for the charity. The donation also becomes more vulnerable to damage when loose, especially if it cannot be immediately sorted. If you do not have a basket or bin to donate, then cardboard boxes or garbage bags are perfectly fine; the charity may even have additional uses for these containers.
Make sure your donations are accepted by your charity of choice.
While many charities will accept scrap metal and ewaste, you should always check before bringing these items to donate. In addition, some charities only accept certain items, some may not take small appliances for example; most charities do not accept used mattresses, box springs, or sofa beds under any circumstances. Do not hesitate to call if you are unsure what your favourite charity accepts, it could save time and money for both you and the charity.
Be sure to come during the drop-off center's hours of operation.
Just like with bins, leaving donations outside of the drop-off center runs the risk of your donations becoming damaged and/or stolen. If this happens, it costs the charity money to dispose of damaged items or clean up the mess left by thieves. Most charities will have their hours online, or you can always call while making sure your donations are accepted items.
Remember these three things when loading up your vehicle with donations, it could save you and the charity time, effort, and money. If the drop-off center's hours are inconvenient for you, or your donations are too heavy or bulky for you to transport, consider calling for a pick-up. The charity just might be able to send a truck to pick-up your donations for you.
Always remember "It's not how much we give, but how much love we put into giving."
– Mother Teresa
Sincerely Rosanne
Sponsored story by Rosanne Winger, Society Saint Vincent de Paul Windsor Essex. Visit their Facebook page here, or the Facebook page for the Society Shoppe here. You can also visit their website here, or reach them by phone at 519-253-7481.