Rotary Of Windsor-Walkerville Creating A Roaring Good Time With New Fundraiser
Saturday March 10th, 2018
Posted at 9:30am
Hello time traveller!!

This article is 1138 days old.

The information listed below is likely outdated and has been preserved for archival purposes.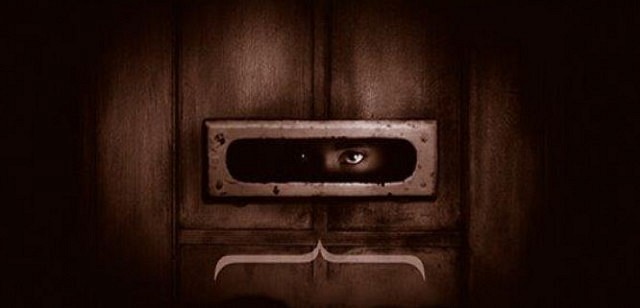 Roaring to life, an upcoming event is bringing a blast from the past to Walkerville.
Rotary Of Windsor-Walkerville is going back to the 20's for their first annual speakeasy. Taking place at Walkerville Eatery, located at 911 Walker Road, the night will return to the prohibition era.
Although it may come across as a time warp, the festivities are for a good cause.
"Walkerville Speakeasy is our fun new event that brings together some of the elements of the Roaring 20s and Prohibition Era like attire, music, silent movies, games of chance and even a signature cocktail," said the club's co-President, Suzanne Grouette. "The Rotary Club of Windsor-Walkerville is using this event to raise funds for our charity activities. Our club has two main focuses: Support of our community (through The Downtown Mission, Street Help, as well as helping our Ontario indigenous communities), and support of our youth (Rotary Youth Exchange and Peace and Love Summer Camp for Children in China)."
Back in the roaring 20's, Speakeasys had passwords to ensure only those who were invited made it in. Wanting to steer clear of the police, these locations and meetings were top-secret and the fundraiser has taken that into consideration. While no one will be "packing heat," organizers have created a password for entry. (Pssst… don't tell anyone, but it's on the Walkerville Speakeasy Facebook page.)
Another big part of the event is Walkerville Eatery itself. Allegedly the meeting place for Al Capone and JFK's grandfather to create a Windsor whiskey pipeline, the building has added relevance for the night: Setting the mood, those attending will get a bit of history, a bite of heaven and lots of fun as well.
""Since we are having our Speakeasy at a pre-prohibition era building, we have some built-in décor," said Grouette. "You can expect wonderful food from Walkerville Eatery such as pizza, sliders, coconut shrimp and desserts throughout the night. There are 2 special cocktails created by Walkerville Eatery for the event and we'll have fun games of chance, as well as a murder mystery."
Since the theme is the roaring 20's, organizers hope people will look the part. Although some may find it challenging, the main goal is to have a good time. Luckily, there also affordable ways to do so as well.
"The attire is merely a suggestion to add to the fun," said Grouette. "For women, the Roaring 20s attire was fun and flirty, it was a time for fringe, feathers and sparkle. For men, suits were still typical, but vests rather than jackets worked in a speakeasy setting. My suggestion is – have fun with it! Find a feather boa or fedora at the dollar store. A feather headband, long fake pearl necklace or gloves, all from a party store, can be added to a little black dress. For men, add a vest to a button down shirt."
A DJ will provide music for the evening. Starting with tunes from the past like the Charleston or stuff that flappers danced to, they will progress to modern hits for people wanting a party.
Rotary Of Windsor-Walkerville's Speakeasy also replaces the group's annual Jingle Ball. Despite existing for five years, organizers felt the new idea was more fun and attractive than a traditional gala. Being less formal, the concept allowed them to pull everything together with a central theme.
Having a good time at the unique event is also important to the club.
"First and foremost, we hope people have a lot of fun for a good cause," said Grouette. "It will be a fun and different night out, not your typical fundraising gala. And of course the food will be wonderful."
While there's no deadline for entry, the event will be sold out upon reaching capacity. Those interested can purchase a ticket from any member of Rotary of Windsor-Walkerville, by e-mailing [email protected], or leaving a message on their Facebook page.
Rotary remains the largest service organization in the world and fundraisers like these make it possible for them to continue helping the community.
"Rotary Club of Windsor-Walkerville is one of over 35,000 clubs worldwide," said Grouette. "This speakeasy is a fun way for us to raise funds to positively contribute to our community. We hope you'll join us in the fun!"