Windsor Regional And Leamington District Memorial Hospital To Collaborate On Vision Plans
Wednesday February 17th, 2016
Posted at 7:34pm
Hello time traveller!!

This article is 1680 days old.

The information listed below is likely outdated and has been preserved for archival purposes.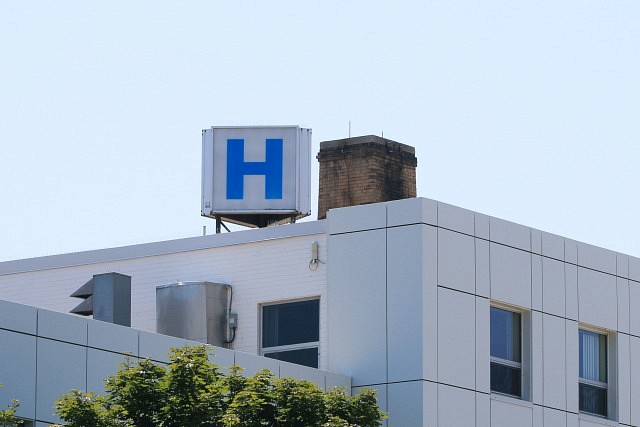 Windsor Regional Hospital and Leamington District Memorial Hospital are collaborating to make sure that their strategic plans for 2016 to 2020 are in sync with each other.
While both hospitals ate distinct organizations and will remain so, the hospitals say that it makes sense for them to ensure their respective strategic plans work well together to strengthen acute care across the whole system.
"This collaboration is a normal course of action for partners with similar positioning in the health system of the region," said David Glass, Chair for LDMH. "The strategic planning process and outcome is focused on the system programs and services relative to acute care and is independent of capital planning and future new site development. At a minimum, we want to ensure our strategic plans are aligned with each others organization and provide the best possible access to care for all residents across Windsor-Essex."
WRH Chair, Robert Renaud, said that a question that has often been asked during the dozens of community meetings held on the new hospital system capital project is whether LDMH would remain an independent organization. David Musyj, CEO for WRH, has repeatedly responded by assuring residents throughout the region that LDMH will remain its own entity and a vital partner going forward.
"We've often said that WRH needs a strong LDMH, and LDMH needs a strong WRH," Renaud said. "Patients in LDMH's "catchment area" often come to WRH for clinical care and hundreds are transported between LDMH and WRH for inpatient care. Building on the collaboration that already exists, and sharing desired outcomes for our strategic planning process, will help to identify gaps and areas of enhancement to ensure we maximize the patient centered experience in the new planned system of health care for Windsor Essex."
The hospitals currnetly share many programs in the current system such as psychiatry, diagnostics and emergency services. As a normal course in the process, building on the system of care that both hospitals have already established, WRH and LDMH will be collaborating on achieving the various desired outcomes from the public inputs and focus group findings.
Hôtel-Dieu Grace Healthcare offers programs and services that focus on post acute care, although there is specific alignment with WRH and LDMH in psychiatry. HDGH will be conducting its own strategic planning refresh towards the end of 2016 but will engage both acute care organizations and health services providers and community partners to ensure HDGH's work aligns and compliments the health system as a whole.