Essex Resident Pumped Up & Slimmed Down For TV
Wednesday April 1st, 2015, 10:00am
Hello time traveller!!
This article is 3097 days old.
The information listed below is likely outdated and has been preserved for archival purposes.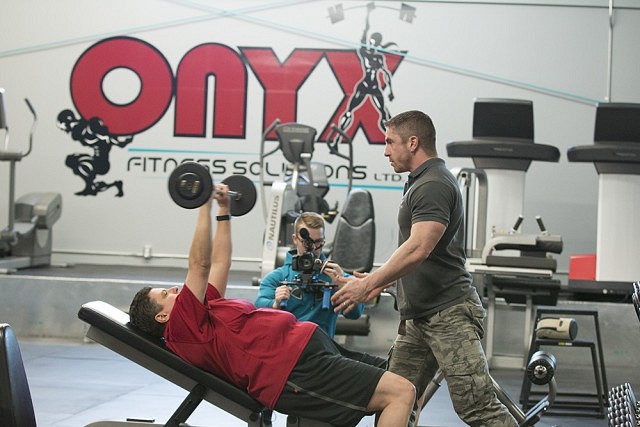 With a little bit of help, one Essex resident is undergoing a radical life transformation.
From boobs to bodybuilding, former Breast Ride Ever co-ordinator Anne Campeau has started a new challenge. Looking to cut down on her medications while maintaining a healthier body weight through exercise and dieting, the 911 dispatcher is blowing past any obstacles in her way.
As luck would have it however, television was also calling her name.
"I read an article about [producer] James Hergott and the [TV series] Radical Body Transformation on the internet," said Campeau. "I sent an email to James asking if they were still looking for participants for the show and we did an online interview to see if I would be selected."
Hergott shares something with those on the series too. Despite a background in film, he competes in bodybuilding tournaments and overcame his own obstacle. Only weeks before competition, he was admitted to hospital for emergency surgery due to an ulcer that burst. After recovering however, the producer still took part and hit the stage to prove a point.
After sifting through the attention-seekers and less sane from over 500 applications, Hergott decided the Essex resident was perfect for the Generation Iron Fitness Network show.
"She wanted to lose weight, seemed serious about it and she talked about the support of her wife which I thought was a great storyline," he said about Campeau. "Her wife was a motivator for her because of her battles with MS. On top of that, she's a 911 operator which is another unique thing."
Campeau has trained with Kim and Ken Dennison at Essex's Onyx Fitness Solutions since December. Weighing 255 lbs, Campeau dropped 27 lbs by the end of February and was down 20 inches — moving from size 50 to 42.
Although the effort has paid off, it isn't without its challenges. Doing shift-work, Campeau's exercise schedule changes: When she isn't training in Essex, the dispatcher relies on the gym at work. Having the proper amount of calories is also difficult for Campeau when she works midnights.
Despite this, she remains motivated and still has some personal goals to reach.
"My main goal was to be able to cut back on my medication and get back to a healthy body weight," said Campeau. "Those goals have not changed, they are my longterm goals. My short term goal is to be under 200 lbs by the middle of summer."
This new lifestyle hat's also allowed her to deal with the past in a more constructive way.
"Working out helps me manage my stress level better," she said. "I realize that sometimes I was eating not because I was hungry, but for other reasons. Working out has also helped me deal with the grief of the death of my parents in April 2008. When my parents died eight days apart, I weighed approximately 180 lbs. Both my parents died unexpectedly, so it was a great deal of shock to deal with — as well as being the executor of the estate."
From there, Campeau gained 80 lbs, developed type II diabetes and Plantar fasciitis in both feet. Working out has had a positive impact on these problems.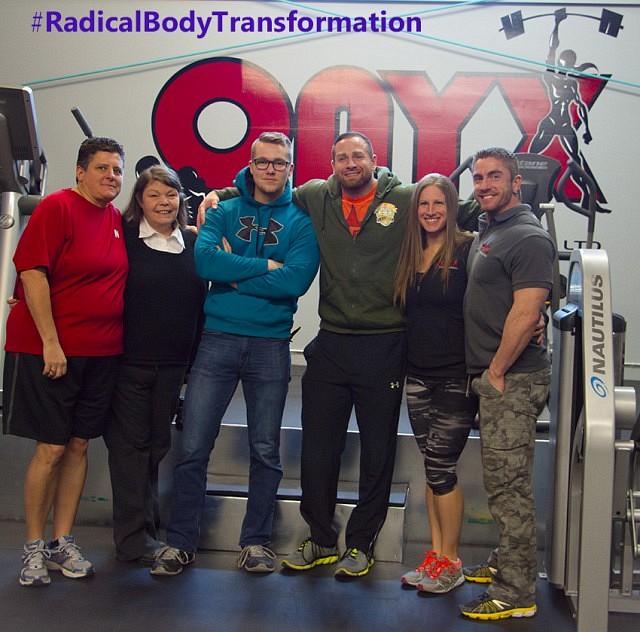 In late February, the dispatcher was filmed for Radical Body Transformation. co-producer Murray Urquhart, photographer Casandra Bella and videographer Adam Pederson were at Onyx Fitness Solutions for about five hours. In addition to footage of her exercising, they interviewed Campeau, her wife Nikki Krieger-Campeau and trainers Kim and Ken Dennison.
Visiting places like Winnipeg, Halifax and Fargo, the show has a common thread. While those featured all have different goals, they are similar in one major way.
"The overall goal is self improvement," said Hergott. "So no matter what point the person is at fitness-wise, the common theme is they want to bring out a better version of themselves. That ties everyone on the show together regardless of how unique they may be as a person or with their level of fitness."
The producer also said that the show will destroy many myths. Showing people's ability to overcome obstacles, Hergott will highlight participants' backgrounds, what they've achieved and how it's helped them mentally and physically. From there, he believes people watching will connect with the series on a larger level.
To make this work, the producer has a wide range of stories to tell.
"We have people who have already lost 150 lbs but are looking to do even more improvements," said Hergott. "A woman with Crohn's disease who was set to compete, lost 40 lbs from being sick and in hospital, got out and built herself back up to compete in an even harder category and win not only her class, but overall. We have a competitor whose best friend and workout partner went from missing person to found murdered. Now she competes to carry on her friend's dream. We have people who have overcome all forms of abuse from physical to sexual and use fitness instead of anti depressants to manage their trauma."
Other stories include a pro-competitor undergoing chemotherapy and radiation for cancer. There's an undercover gang cop who is a high-level bikini competitor and a bodybuilder who was homeless for years before getting himself off the streets.
Showcasing these people is also what Hergott finds most rewarding.
"I did not realize when I started this how many people I would meet who have overcome so much," he said. "I know that their stories will touch and inspire others so for me the amazing thing is the show can make a real difference, it can touch people and make them want to make changes in their life. That is probably the best thing I can do with my talents."
Campeau agrees and hopes her story can help others.
"I hope that people see that if I can do it, anyone can," she said. "It just takes a commitment to yourself. I call it my selfish hour every day."
Radical Body Transformation premieres this spring on Generation Iron Fitness Network. For updates on the show, people can follow Hergott on facebook, twitter, <a href="http://ca.linkedin.com/pub/james-hergott/b/aa4/98/"Linked In, instagram and his website.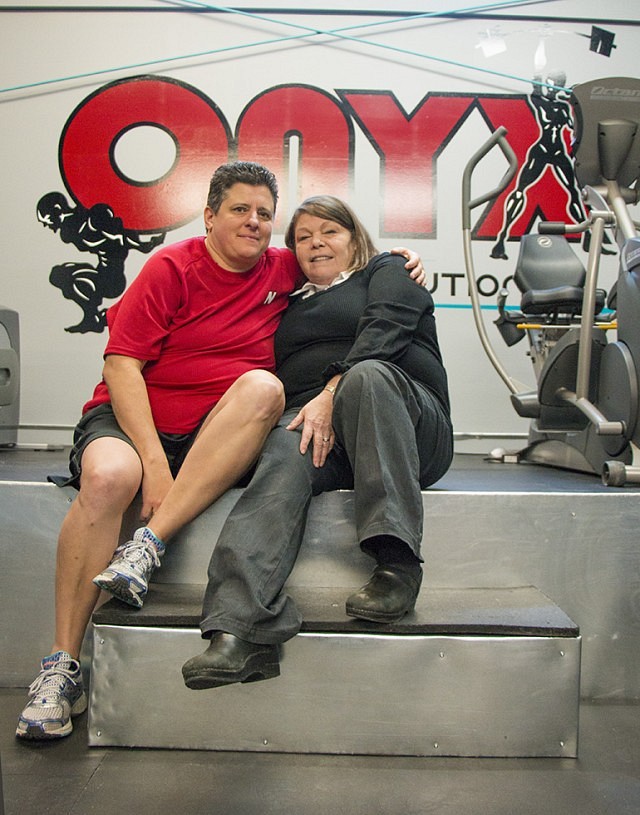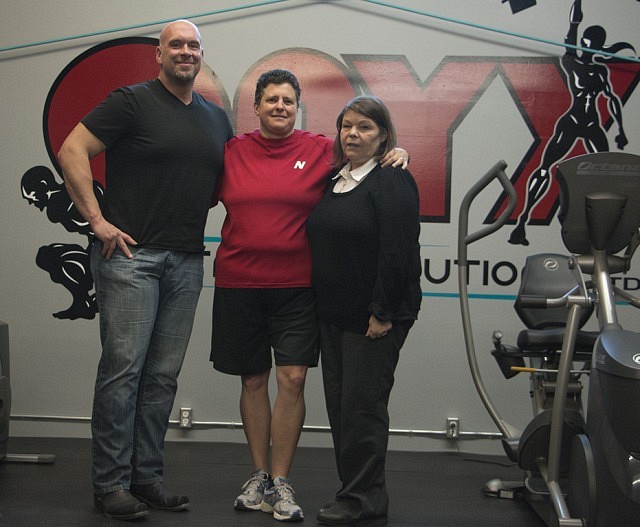 Content Continues Below Local Sponsor Message
Content Continues Below Local Sponsor Message
Content Continues Below Local Sponsor Message