KELCOM Celebrates A Long History Of Local Digital Success With A Personal Touch
Thursday October 2nd, 2014
Posted at 7:30pm

Hello time traveller!!

This article is 1390 days old.

The information listed below is likely outdated and has been preserved for archival purposes.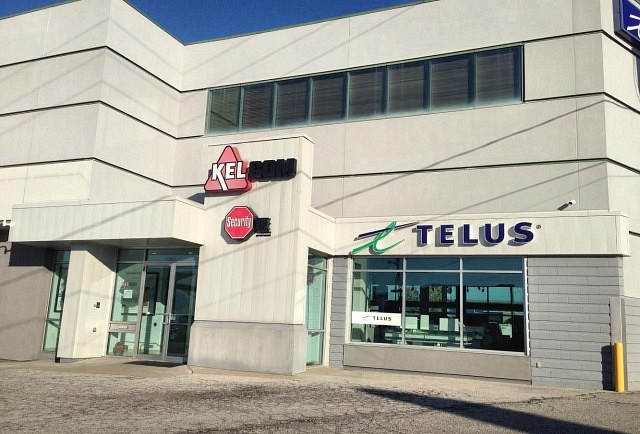 A local cellphone, communications, asset tracking, security, and document solutions company is celebrating forty-five years of excellence in providing area consumers and businesses with services and a personal touch they can't get elsewhere.
KELCOM's employees celebrated their company's 45th anniversary last week with a get-together at Oxley Estate Winery and president Reiner Neumann got to share his 41 year history at the company by showing how far the tight-knit group of employees has come.
"When I started at KELCOM some 41 years ago I did not even have my driver's licence," Neumann said. "The KELCOM van and [employee] Ed Leahey's Ford Pinto is what I used for practice."
The company started in 1969 when Wilson Kell was transferred from Toronto to Windsor to start KELL Communications as a service branch of the Marconi Radio Company, according to Neumann. They focused on servicing tube-type marine radios and radar units installed on commercial shipping freighters.
"When a freighter needed service you got to go on the mail boat and while the freighter was still moving, scale the rope ladder to top," said Neumann. "When you got off depended on your troubleshooting skills…if you were slow to solve the problem you might be getting off in Sarnia or Port Colbourne and a very long cab ride would take you home."
In 1970, Kell hired his first employee, Vince Otcenasek. Soon, Kell moved back to Toronto at the request of his wife and told Otcenasek 'you can have the company, but change the name from KELL to something else.'
"Vince changed it already to K.E.L. Communications Ltd…which after many tongue-twisting years of trying to answer the phone, K.E.L. Communications Ltd just became KELCOM," said Neumann.
KELCOM started offering 'beepers' back in the 70s, which later became their pager division. They then expanded into business phones in the 80s.
"I can still remember the long nights of running multi-pair cables to ensure the client's phone system was installed and functioning by the morning," said Neumann.
The company soon started a security alarm division. That business was sold to Guardian Alarm in 1996 and KELCOM restarted the business as Security ONE.
KELCOM expanded to include a copier division, led by Len Colucci who started with the company in 1987. Today they're even into 3D printing.
In 1996 the company's two way radio division merged with a company called SKYCOM to become the largest supplier of trunked two way radios in the province.
"It was the dominant holder of radio licences that eventually caught the attention of Clearnet who brought to Canada the now infamous Mike two way radio phone," said Neumann.
Clearnet eventually became Telus and the company has been a Telus dealer ever since, especially with their KELCOM Wireless division.
Neumann is very optimistic about the future and how KELCOM continues to lead as a local company in a big marketplace.
"We continue to stay on top of the most cutting edge technology that our clients can use to make their business run more profitably while still making KELCOM a fun place to work," he said.
After 45 years, Neumann is looking ahead to the next big celebration in 2019.
"We all look forward to our 50th anniversary."