Amherstburg Park House To Display WWI Exhibit
Thursday June 19th, 2014
Posted at 10:00am
Hello time traveller!!

This article is 2688 days old.

The information listed below is likely outdated and has been preserved for archival purposes.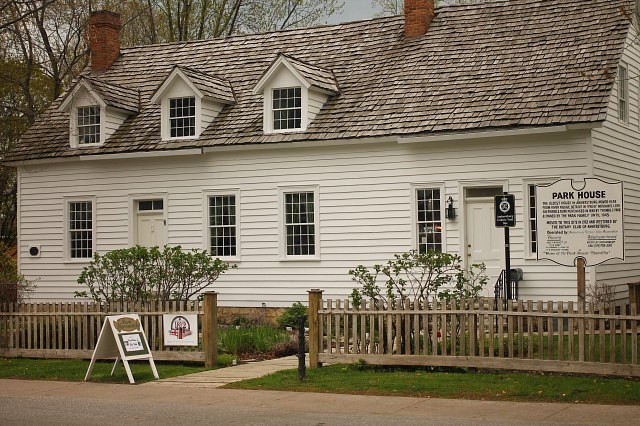 The Amherstburg Park House is hosting a new World War I exhibit, celebrating the 100 year centenary of the beginning of The Great War.
Stephanie Pouget-Papak, Curator at The Park House said the exhibit will be featuring soldiers of the area and wars they fought in. She said not only will they will be focusing on a local level but a Canadian level as well.
"We have uniforms, pictures," sad Pouget-Papak. "There will be some dug items that have come from Passchendaele.   We have uniforms that will be coming in, one thing that I'm excited about is there is a Canadian Amory Medical Corps Nursing Sister uniform that will be brought in … what's interesting about the Medical Corp nurses is they were the first women in the empire to hold the rank of officer so it's a real interesting significance to the Canadian history."
The preview exhibit will come out on June 28th. The date marks the 100 year anniversary of the assassination of the Archduke which began the war.
"What happens in the arch duke is shot and then Britain declares war on Austria and then because we are a part of the commonwealth, we join up as well," said Pouget-Papak. "There's a couple of battles in Belgium and France, we have the development of trench warfare at this time and what's interesting is the developing concept of total war. So it's not just the men that are in battle but everybody becomes involved in this. You have women going in to the factories, not for the first time but on a large-scale for the first time."
As a historian, Pouget-Papak said she believes woman becoming very prominent in this World War set roots for women in military to take up again the second World War.
The Park House also does many curriculum-based programs annually including a Pioneer program for the grade 3 students, a Victorian program for grade 5 students and even a loyalist program for grade 7 students. Generally the mandate and focus on The Park House is the 1850's era, however the house itself has over a 200-year history, and according to Pouget-Papak this is what allows them to expand more in to Amherstburg's heritage.
Pouget-Papak said the exhibit will run officially from July 1 through Labor Day, however if she sees interest from the high school programs she would be happy to extend the viewing to accommodate the grade 10 student curriculum.
The Park House is continuing to look for volunteers to assist with this exhibit as well as others throughout the year. For more information, call The Park House at 519-736-2511.