Windsor Film Heads To Cannes Film Festival
Friday May 2nd, 2014
Posted at 3:25pm
Hello time traveller!!

This article is 2733 days old.

The information listed below is likely outdated and has been preserved for archival purposes.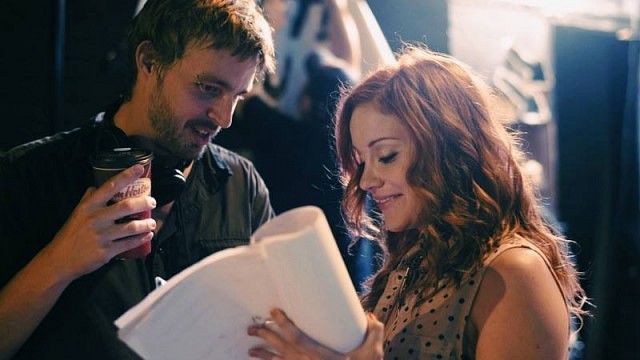 A local film production got a huge boost yesterday and will take a little bit of Windsor abroad.
Described as the little movie that could by Director Gavin Michael Booth, The Scarehouse has just received a big push. Yesterday it was announced that the film, completely shot in Windsor and with a local crew, will be screening at the Cannes International Film Festival. Partnering with Double Dutch, all involved have their sights set on international distribution deals.
Seeking distribution after a film is complete is often a risky venture. Luckily, Booth has strong support in Canada and the most important market in the world.
"The Scarehouse has had an ideal situation since we began," he said. "We had a Canadian distributor (D Films) on board before the script was finished. Immediately after that, before we began filming, Universal Studios stepped in a became our distributor for America; which is the world's largest territory for movie distribution. Now with yesterday's news of Double Dutch taking the film to Cannes — basically what it means is we are being featured at arguably the world's most spotlighted film festival. This allows us to help get the film distributed in all the other countries of the world. Ideally this will all happen in a way that when we release the film later this year, it can be released around the globe in roughly the same timeframe. A co-producer of mine, Mike Carriere and I both know the strain of what happens when you make the film first and try to sell it. That's a horror movie all by itself!"
Coming together quickly, the deal has Booth feeling excited. While knowing these plans is great for him, he's even more thrilled to reveal the movie's release date and premiere plans.
Still, this news has definitely given his crew a charge as they work on post-production.
" We're still finishing the movie so I think it helps motivate everyone involved in the post production to do their very best to polish the film's final form," said Booth. "We're all still on cloud nine that we were able to make a movie in the first place. This has gone from idea to film deal to filming to release in just over a year. It's been the best case scenario a filmmaker could hope for in that respect."
It may sound like a broken record by now, but keeping things local is important to Booth. With a low-budget, the area and its talent were crucial to making this movie possible. As only one example, Booth cites the masks made specifically for the film: Now a centrepiece in the teaser poster, they were created by high school student, Julia Illijanich.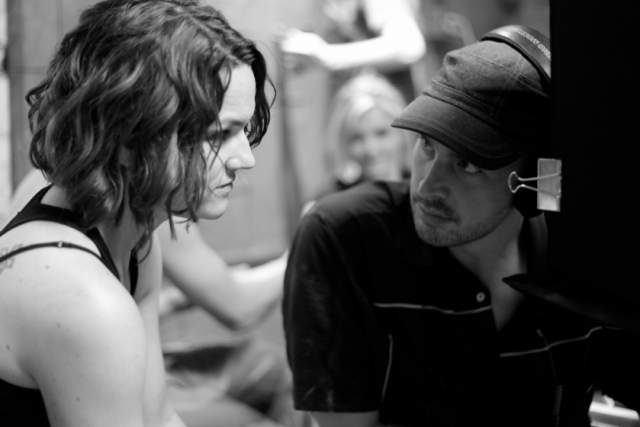 It's that passion and loyalty that make Booth proud to showcase the area on an international stage.
"I'll wave the Windsor flag harder than an American flag in a Michael Bay movie," he said. "I'm extremely proud of having been able to make The Scarehouse in Windsor. It's the result of many years of hard work, smaller films and blood, sweat and tears."
Not only is this movie a success story on its own, it also comes as a boost for Windsor. As the film industry grows in the city, more and more productions are popping-up. The Birder, playing at Lakeshore Cinemas, was shot in the area and hosted their premiere here as well. Local-film Softballs drew sold-out crowds last year and the Windsor International Film Festival also screens local movies. Fusion Talent Agency has even opened up to represent local talent in the industry.
With all of these new resources available, Booth does his best to help too.
"If The Scarehouse can add anything towards building more film production taking place in the city, I'm all for it," he said. "I like to help the film scene in a more direct way. I take the time to sit down with anyone who has a Windsor production and seeks advice or assistance in getting it off the ground. I think it is key for the filmmakers that are doing their work successfully to always help the next generation feel encouraged to make their projects happen in Essex County. I often have the chance to speak in secondary schools or the odd time at the University of Windsor and St. Clair College. There is often a negative mindset towards pursuing your artistic dreams in Windsor/Essex-County – I like to stomp on that whenever I can."
Speaking of the University of Windsor, Booth says that they have stepped-up their film-making program "in a massive way." Raindance Windsor/Detroit Group and Fusion Talent Agency offer film-making camps for kids too and Booth was blown away by what he saw while speaking at a Raindance camp. With advancements in technology and prices going down, he feels that the future is looking bright for people looking to get into the industry.
Many may crave a luxurious lifestyle and truckloads of cash, but Booth's desires are different. As long as he can continue to make his visions a reality, he's quite content. If that's the only luxury The Scarehouse gives him, he'll be okay with it.
"I am a simple man with simple wants at the core," said Booth. "I want to make movies. As long as I get to make another movie after this, I'm living my dream. I wake up every day to a beautiful wife with a roof over my head and get to be creative. If The Scarehouse affords me the opportunity to continue writing scripts and getting on set; that's all I could ever hope for."