Funnel-like Cloud Seen But Storm Damage Likely Due To 'Microburst'
Tuesday May 27th, 2014, 7:16pm
Hello time traveller!!
This article is 3474 days old.
The information listed below is likely outdated and has been preserved for archival purposes.
Brenda McLaughlin was driving home while what she later described as a funnel cloud wreaked havoc on her neighbourhood.
McLaughlin arrived at her house in the 2200 block of Louis Avenue to find her patio furniture strewn across her backyard, her fence toppled, and her daughter's car crushed.
"All the furniture was all over the place…my neighbours have a tree on their house," said McLaughlin while surveying the damage to her backyard fence.
"My dad was inside looking out this window and saw the funnel cloud rolling down the alley," McLaughlin said, pointing at a basement window.
McLaughlin's daughter was watching the storm from a neighbour's porch with her dog and barely made it inside safely.
"All of a sudden the wind started and I couldn't get in the door," she said, describing the force of wind gusts she struggled with to get her neighbour's door open.
McLaughlin's daughter made it inside safely, but her brand new Toyota was struck by a tree branch.
An alley away on Lillian, neighbours were dealing with a large tree that had fallen on their home.
On the same block, a tree came close to completely destroying a red SUV. A neighbour said the tree knocked the SUV's licence plate off balance and damaged the driver's side.
Other neighbours told windsoriteDOTca they saw what looked like 'clouds on the ground' accompanied by heavy rain and wind while the storm was barreling down on their neighbourhood in Central Windsor.
Several windsoriteDOTca readers also reported seeing what they described as a funnel cloud north of EC Row in East Windsor.
Environment Canada said a funnel cloud wasn't likely to be the cause of storm damage.
"Atmospheric conditions were not conducive to the development of tornadoes in Windsor," said Environment Canada Operational Meteorologist Jason Burford.
Burford said most of the storm damage was likely caused by a microburst: a fast-moving column of air produced by a downdraft.
A wind gust of 91 km/h was recorded at Windsor Airport during the storm according to Burford.
Environment Canada said the storm brought 39mm of rain to Windsor airport.
The cloud seen in photos was identified by meteorologists as a shelf cloud.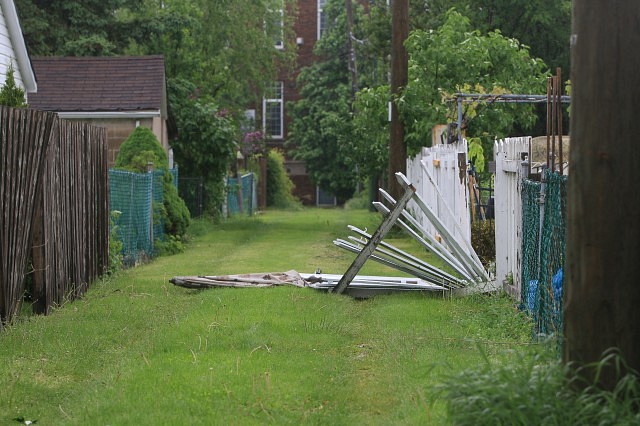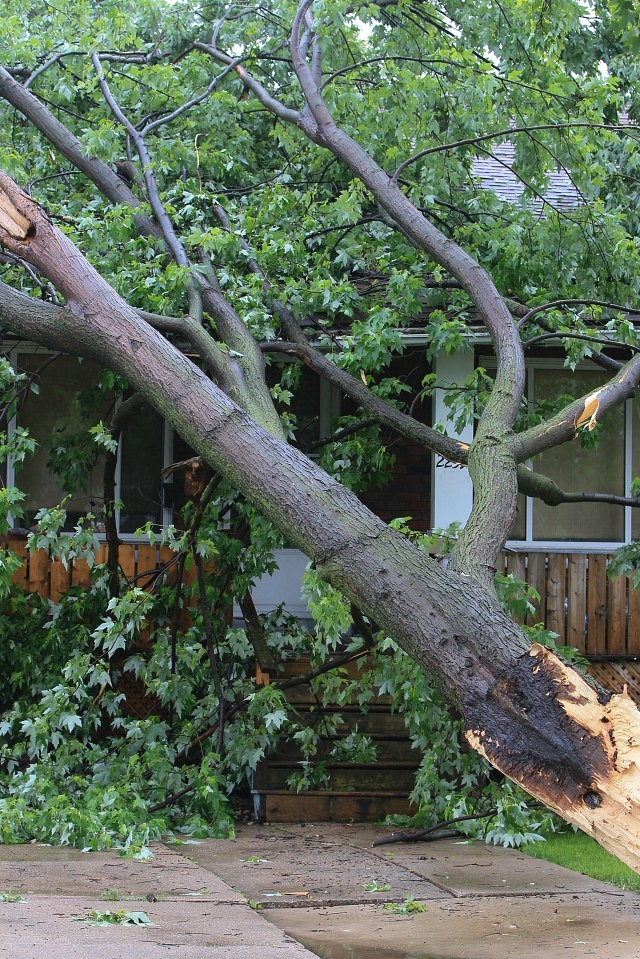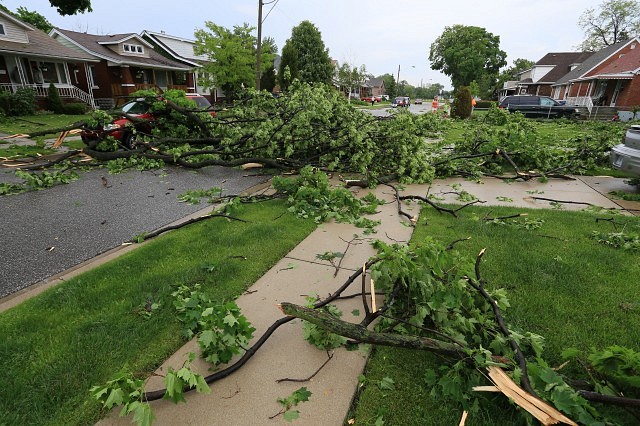 Content Continues Below Local Sponsor Message
Content Continues Below Local Sponsor Message
Content Continues Below Local Sponsor Message