Kinetic Konnection: Be (more) Active. Start Now.
Sunday April 27th, 2014
Posted at 3:00pm

Hello time traveller!!

This article is 1544 days old.

The information listed below is likely outdated and has been preserved for archival purposes.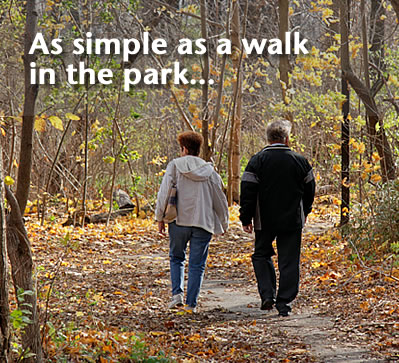 Guest article by Kinetic Konnection's Rob Pula
"Smoking, diabetes and obesity are major public health concerns. At the same time there is little attention given to the health consequences of missing a day (or a lifetime) of physical activity. Yet low physical fitness kills more Americans than does either smoking, diabetes, or obesity and, when one looks at it carefully, low fitness kills more Americans than smoking, diabetes and obesity in COMBINATION!!" Blair, BJ Sports Med 2009; 43:1-2
Regardless of this study the underlying statement is: INACTIVITY IS NO GOOD.
Being active is not just for people looking to manage or prevent diabetes, heart problems, arthritis, osteoporosis, and certain types of cancer, weight, stress or mental health. Being active is not just for the aging population but also for young kids. Being Active is for everyone.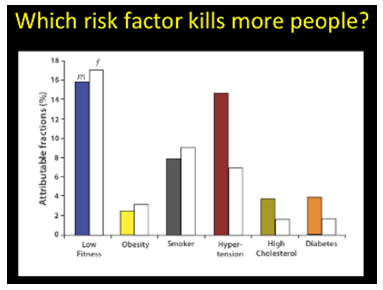 I could to write down all the depressing facts about inactivity and the turmoil it creates for so many people but instead I have decided to describe what it means to be Physically Active.
Physical activity guidelines for 18 to 64 year olds are 150 minutes per week at a moderate intensity in at least 10 minute bouts. This is on top of your regular low intensity daily activities that we do throughout the day. This might seem a little overwhelming for those that do nothing… but this is a goal to aim for, not the starting point.
All types of activities are great. I like to recommend walking for those looking to get off the couch or easing back into activity. Walking is simple, accessible, free and effective. The most common questions I can get after talking to people about this are:
Q: What is moderate to vigorous intensity in 10 min bouts or more?
A: This is an intensity that should make you make you sweat and breathe a little harder. You should be able to talk but not sing. If you are gabbing & walking then pick up the pace. Here is an example: If you go for a 30 minute walk but it's more of stroll use the middle 10 minutes as your higher intensity. Walk as you would for the first 10, brisk walking for the next 10, and then back to your regular pace for the last 10 minutes.
Q: How can I get 150 minutes in a week? I am busy and I find it hard to walk for long periods because of pain.
A: Again – 10 minute bouts to get started. Here is an example of 150 minutes in a week.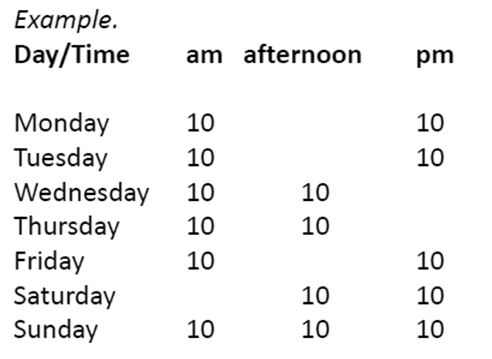 Taking the sting out of the word exercise will help. Aim to be physically active and the rest will follow. If you are looking to manage weight, arthritis pain, diabetes, heart problems, blood pressure or mental health getting active via walking is a great start.
Kinetic Konnection's can help you start to become more physically active. Our Walk More Do More Club is designed to get you active and make regular walking a part of your daily routine. Here is what we have to offer:
Walk Talks – Free 1 on 1 personal consultation about walking and being active.
Workshops & Clinics– Free scheduled workshops that are typically 60 minutes in length. Topics include Being active with Arthritis and Introduction to Nordic Pole Walking.
Social Community Walks. We have scheduled various walking opportunities throughout Windsor, Tecumseh and LaSalle.
It is not easy to be active, but that alternative is even harder. Being active is a necessity. I believe I can help you be active and I also believe that walking is the way to start.
This article by no means replaces the advice and direction available from your family doctor.
Visit www.thebracingexperts.com/walkmoredomore for more information.