Take Windsor's Fit-Life Challenge At Home With FIT-CITY
Thursday October 11th, 2012
Posted at 10:58pm
Hello time traveller!!

This article is 3641 days old.

The information listed below is likely outdated and has been preserved for archival purposes.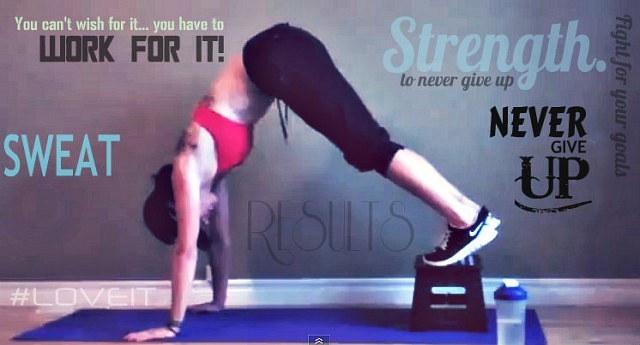 So you think your going to just watch Windsor's Fit-Life Challenge take place from the comfort of your own home? If so, you obviously don't know us very well! Adrenaline Xtreme Fitness never lets anybody get off the hook that easily! Over the next 2 months we are challenging you, yes you, the viewer to take part in your own Fit-Life Challenge!
 Fit-City Challenge
Beginning Friday October 19th we challenge you to kick it up with us and feel the power of Adrenaline in your own life. We will be posting 2-3 workout videos weekly right here on windsoriteDOTca for you to participate in with us. Adrenaline Xtreme Fitness has workout videos designed to kick your butt and whip you into shape right in your own home. The Fit-Life Challenge's 5 contestants will be doing these same videos!
What are your lifestyle goals? Write them down right now and don't put off to tomorrow what you can do today! Get ready to begin this challenge and become the best version of yourself in 2013. This holiday season when you see all your family, friends, or that ole' fling at a holiday parties don't you want to feel confident and just plain amazing?  If you wait until January 1st, well all the fun events are over!
You have the opportunity over the next two months to step into your own Fit-Life Challenge and have the support of all other Windsorites kicking up this challenge with you. Follow our online workouts, nutrition guidelines, and lifestyle tips and you will feel incredible inside-out, look great, and be super proud of yourself.
Check the Fit-City section of the Fit-Life Challenge daily for workouts, motivation, cool nutrition guidelines, lifestyle tips, and much more to keep you on track, looking great, and feeling amazing for the holidays and beyond!
Fit-City Basic Guidelines
Get excited, inspired and get rid of all the excuses you have been using that are keeping you from your goals.
If you're a coffee drinker: Only 1-2 coffees a day with milk (no cream)
Cardio 3 times a week for 30 mins. (run, bike, skip, swim, elliptical, etc)
Follow Fit-Life Workout videos at home weekly (5-15 min. workouts)
Write a Food Log and follow our nutrition guide
Take measurements and weight-in. You might even want to take a before picture
Set 3-4 goals and write them down in the morning and at night every day until they are accomplished
Work hard, stay dedicated, and follow our updates right here on windsoriteDOTca
The Fit-Life Challenge is about inspiring Windsor-Essex and giving all those ready to make a change a road map to a healthy lifestyle destination. Adrenaline Xtreme Fitness is here for you, so you can Facebook or leave a comment with anything you want to ask, share or post.
Get involved and be a part of something so powerful!