Windsor Hospitals, School Board Release 'Sunshine Lists'
Friday March 23rd, 2012
Posted at 11:45am
Hello time traveller!!

This article is 3795 days old.

The information listed below is likely outdated and has been preserved for archival purposes.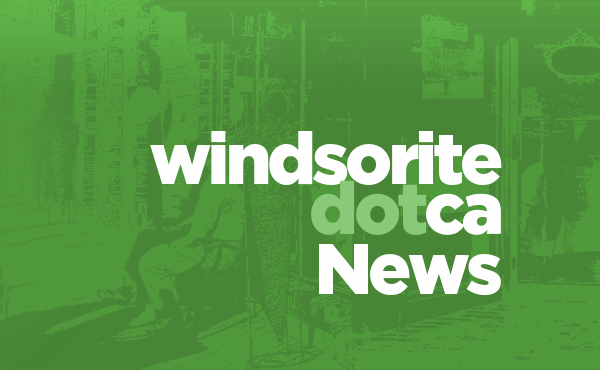 In accordance with the Ontario Public Salary Disclosure Act, 1996, local hospitals and school boards have released their lists of all employees who earned in excess of $100,000 in salary and their taxable benefits for the 2011 calendar year.
You can view the Windsor Regional Hospital list here.
You can view the Hotel-Dieu Grace Hospital list here.
And the Greater Essex County District School Board's list is shown below:
| | | | | |
| --- | --- | --- | --- | --- |
| LAST NAME | FIRST NAME | POSITION | SALARY PAID | TAXABLE BENEFITS |
| | | | | |
| | | Vice Principal – Elementary | | |
| | | Superintendent of Business | | |
| | | Vice Principal – Elementary | | |
| | | | | |
| | | Superintendent of Education – Secondary | | |
| | | | | |
| | | Vice Principal – Secondary | | |
| | | | | |
| | | | | |
| | | Vice Principal – Elementary | | |
| | | | | |
| | | Vice Principal – Elementary | | |
| | | | | |
| | | | | |
| | | | | |
| | | | | |
| | | Vice Principal – Elementary | | |
| | | | | |
| | | | | |
| | | | | |
| | | Vice Principal – Secondary | | |
| | | Vice Principal – Elementary | | |
| | | | | |
| | | | | |
| | | | | |
| | | | | |
| | | | | |
| | | | | |
| | | | | |
| | | Vice Principal – Elementary | | |
| | | | | |
| | | | | |
| | | | | |
| | | | | |
| | | Vice Principal – Elementary | | |
| | | | | |
| | | Consultant/Resource Teachers Elementary | | |
| | | | | |
| | | | | |
| | | | | |
| | | Vice Principal – Elementary | | |
| | | Facility Services Manager | | |
| | | | | |
| | | | | |
| | | Consultant/Resource Teachers Elementary | | |
| | | Human Resources Co-ordinator | | |
| | | | | |
| | | Vice Principal – Secondary | | |
| | | | | |
| | | Vice Principal – Secondary | | |
| | | Consultant/Resource Teachers Elementary | | |
| | | | | |
| | | Vice Principal – Elementary | | |
| | | Consultant/Resource Teachers Secondary | | |
| | | | | |
| | | | | |
| | | | | |
| | | | | |
| | | | | |
| | | | | |
| | | Vice Principal – Elementary | | |
| | | Superintendent of Education – K-12 School Effectiveness | | |
| | | | | |
| | | Vice Principal – Secondary | | |
| | | | | |
| | | | | |
| | | Vice Principal – Elementary | | |
| | | Chief Information Officer | | |
| | | | | |
| | | | | |
| | | Superintendent of Education – K-12 School Effectiveness | | |
| | | | | |
| | | Superintendent of Education- Program | | |
| | | Superintendent of Education – Info Tech | | |
| | | Vice Principal – Elementary | | |
| | | | | |
| | | Vice Principal – Elementary | | |
| | | Vice Principal – Elementary | | |
| | | | | |
| | | Vice Principal – Elementary | | |
| | | | | |
| | | | | |
| | | | | |
| | | Vice Principal – Secondary | | |
| | | Vice Principal – Elementary | | |
| | | | | |
| | | | | |
| | | | | |
| | | Vice Principal – Secondary | | |
| | | Vice Principal – Secondary | | |
| | | Vice Principal – Elementary | | |
| | | | | |
| | | Financial Services Manager | | |
| | | Superintendent of Education – Accommodations | | |
| | | Vice Principal – Secondary | | |
| | | Vice Principal – Secondary | | |
| | | Vice Principal – Elementary | | |
| | | | | |
| | | | | |
| | | | | |
| | | | | |
| | | Vice Principal – Elementary | | |
| | | Vice Principal – Elementary | | |
| | | | | |
| | | | | |
| | | | | |
| | | General Manager Transportation | | |
| | | | | |
| | | | | |
| | | | | |
| | | | | |
| | | | | |
| | | Vice Principal – Elementary | | |
| | | | | |
| | | Vice Principal – Elementary | | |
| | | | | |
| | | Vice Principal – Elementary | | |
| | | | | |
| | | | | |
| | | | | |
| | | Vice Principal – Elementary | | |
| | | | | |
| | | | | |
| | | Vice Principal – Elementary | | |
| | | Vice Principal – Elementary | | |
| | | Vice Principal – Elementary | | |
| | | | | |
| | | Vice Principal – Secondary | | |
| | | Vice Principal – Elementary | | |
| | | Superintendent of Education – Human Resources | | |
| | | Vice Principal – Elementary | | |
| | | | | |
| | | | | |
| | | Vice Principal – Elementary | | |
| | | Vice Principal – Elementary | | |
| | | Vice Principal – Secondary | | |
| | | Superintendent of Education – Special Ed | | |
| | | | | |
| | | Vice Principal – Secondary | | |
| | | | | |
| | | Psychological Services Supervisor | | |
| | | Vice Principal – Elementary | | |
| | | | | |
| | | | | |
| | | Consultant/Resource Teachers Secondary | | |
| | | | | |
| | | Vice Principal – Elementary | | |
| | | | | |
| | | Vice Principal – Secondary | | |
| | | Vice Principal – Secondary | | |
| | | Vice Principal – Secondary | | |
| | | | | |
| | | | | |
| | | Consultant/Resource Teachers Secondary | | |
| | | | | |
| | | Vice Principal – Elementary | | |
| | | Vice Principal – Elementary | | |
| | | Vice Principal – Secondary | | |
| | | | | |
| | | | | |
| | | | | |
| | | | | |
| | | Vice Principal – Elementary | | |
| | | Vice Principal – Elementary | | |
| | | Vice Principal – Elementary | | |
| | | Vice Principal – Elementary | | |
| | | Vice Principal – Secondary | | |
| | | Vice Principal – Elementary | | |
| | | | | |
| | | | | |
| | | Vice Principal – Secondary | | |
| | | | | |
| | | | | |
| | | | | |
| | | | | |
| | | | | |
| | | Interim Executive Director – Glengarda | | |
*Cancellation of a 4/5 leave resulting in repayment of earnings in one year
**Correction to pay re: years of experience
*** Seconded – funded by the Ministry of Child and Youth