PHOTOS: A Clockwork Orange @ The Kordazone Theatre
Friday November 18th, 2011, 2:15pm
Hello time traveller!!
This article is 4146 days old.
The information listed below is likely outdated and has been preserved for archival purposes.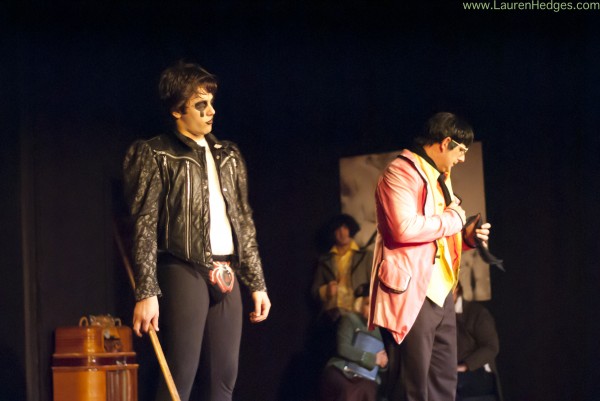 A local theatre company has put their own twist on a cult-classic film and novel, in the form of A Clockwork Orange: A Play With Music. The play was adapted by Anthony Burgess, author of the 1962 novel of the same name.
In Windsor it is being presented by Korda Artistic Productions in the Kordazone Theatre, located at 2520 Seminole.
With a steampunk vibe, the tale takes place in a world that is both futuristic and entrenched in the past. It follows the life of young Alex, opening in his days of mischief-making with his band of droogs.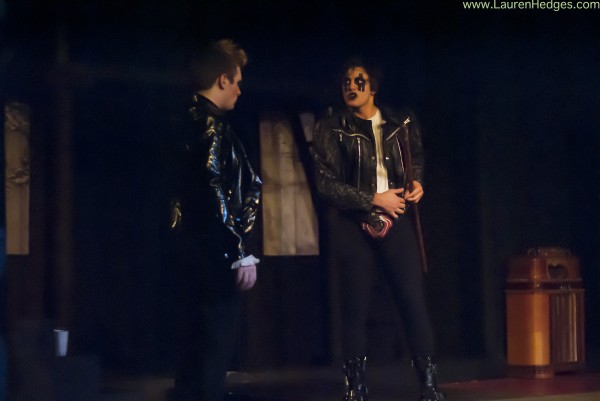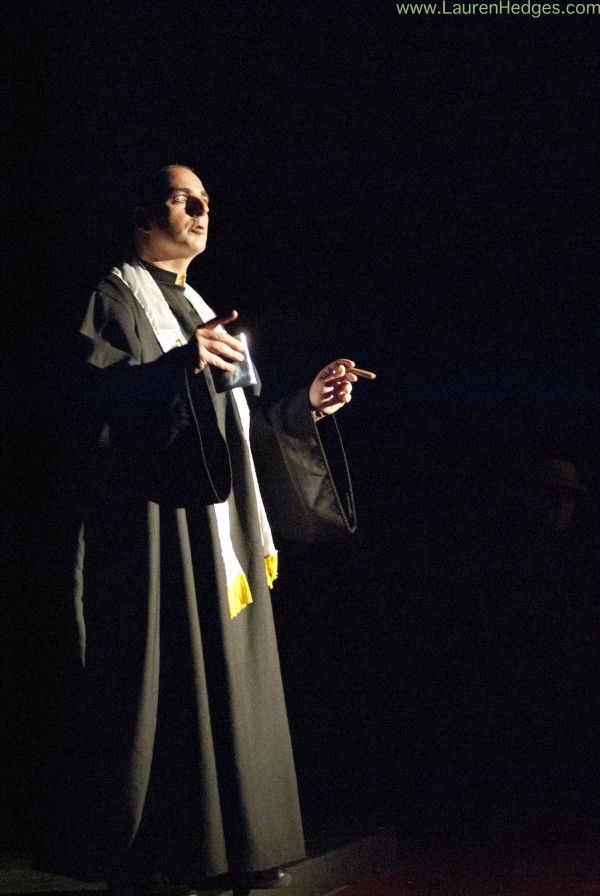 This clique of teens speaks in their own language, one developed by the original author for the novel, called nadsat, a blend of English and Russian. This odd dialect at time makes their dialogue as difficult to follow as Shakespeare, but even if all of the slang is not entirely understood, the main point gets across.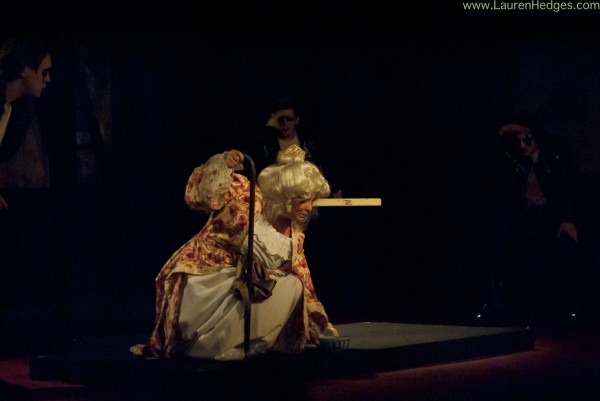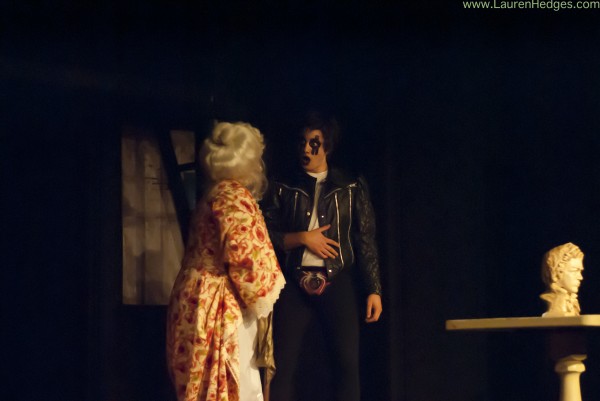 When a struggle for power ensues between Alex and his cronies,  Andrew Iles is able to very effectively convey the anger of his character in the shouting match that ensues. After his betrayal by his friends, when we find Alex, now known as prisoner 6655321, two years later in a correctional facility. Iles has not dropped the sneer that defines his character, but is now delightfully creepy when discussing with the drunken priest a new and experimental procedure that cures criminals of their ways so they can be reintroduced into society.
6655321 receives his wish when The Minister of The Interior visits the prison and declares that all of the common criminals are taking up space that will soon be needed for political prisoners. He decides to send the young miscreant for the procedure, where we see Alex reduced to tears and vomiting as he is conditioned by be disgusted by violence, sex, and inadvertently, Beethoven. In destroying this music for him, the doctor has previously turned what was Alex's heaven, into his hell.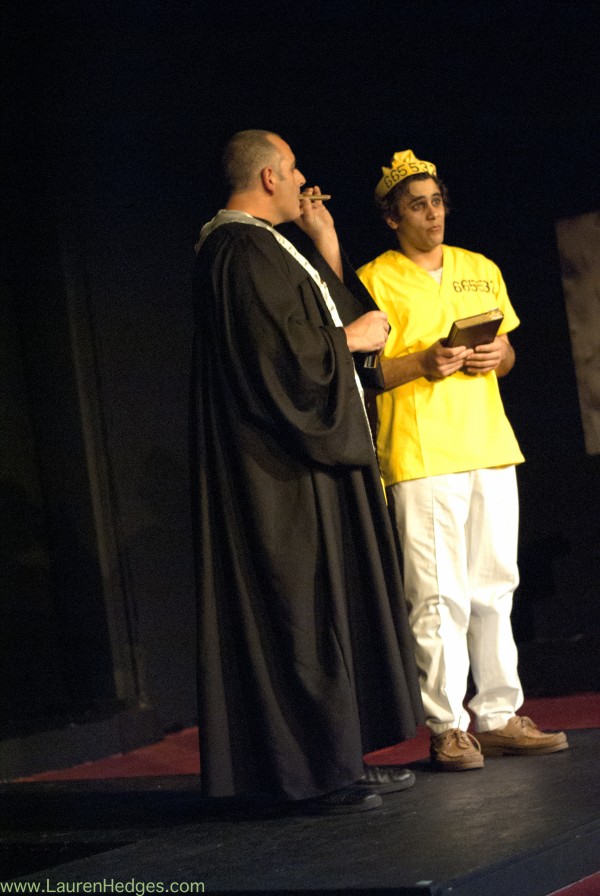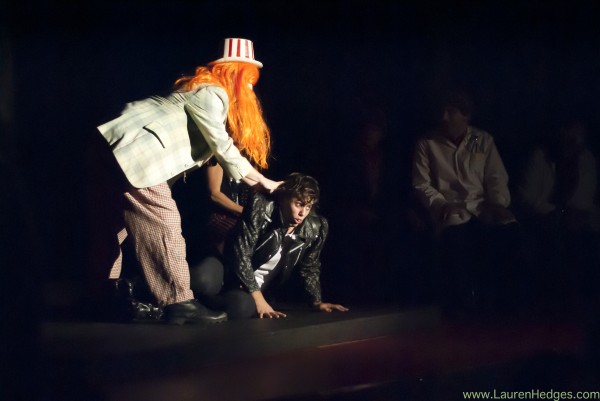 The boy formerly known as 6655321 is deemed a success story for the experiment, as he is no longer a menace to society, but now a quivering mess unable to defend himself against violence, or even to choose the difference between right and wrong. The once strong and confident character is now weak and deferential, with Andrew Iles doing a fantastic job of faux-retching.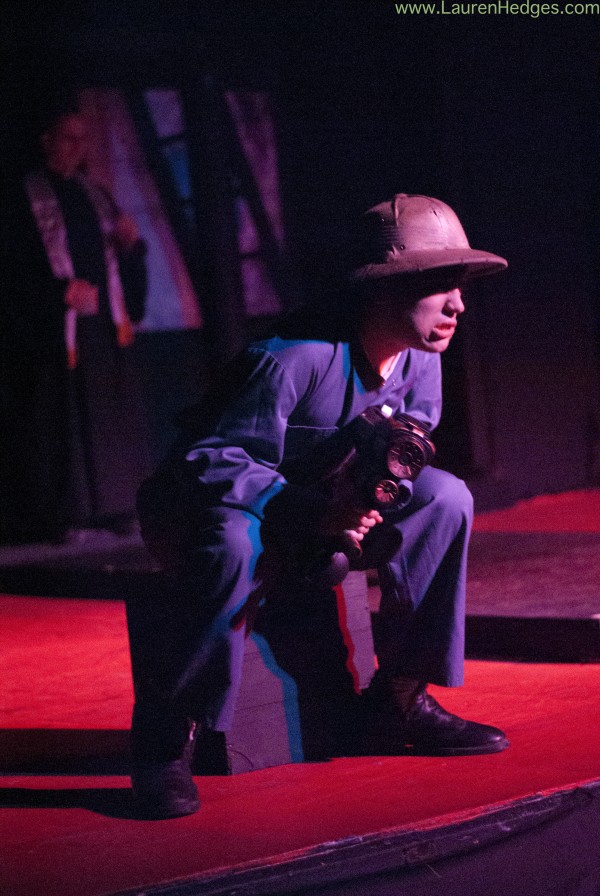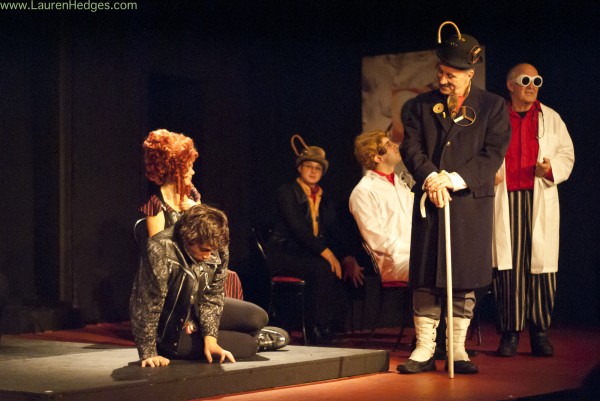 After being released out into the world, a nasty fall reverts Alex back to his former self, essentials curing him of his cure. But does this mean he is back to wreak havoc on his town?
There are two nights left to find out, with performances happening both Friday and Saturday nights at The Kordazone Theatre.
This is a fantastic production that will get you thinking on morality while at the same time you laugh and are slightly repulsed.  The music created by James Attin Godden for the play builds the world through sound, creating a feeling of decay and impending doom out of classical tunes.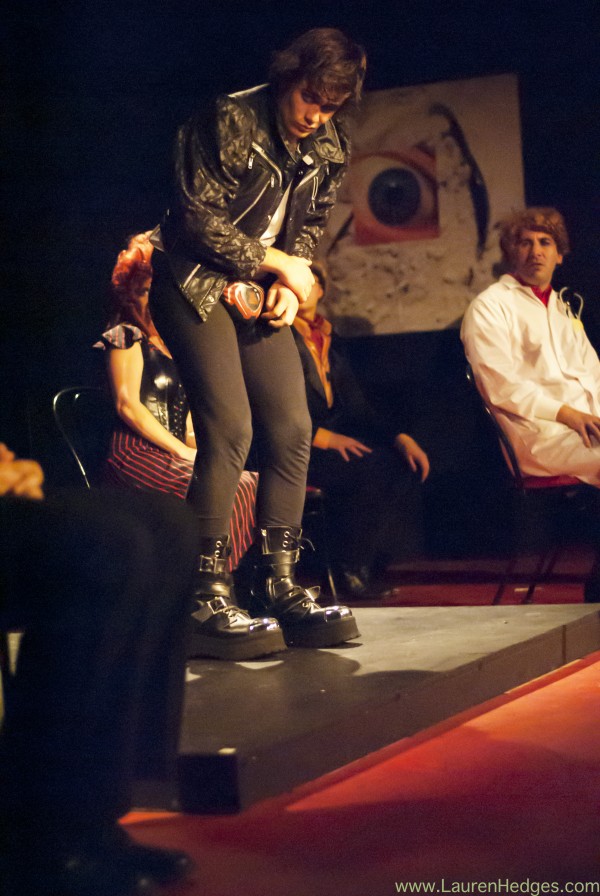 Korda Artostic Productions' adaptation of Anthony Burgess' A Clockwork Orange takes place at the Kordazone Theatre, 2520 Seminole, on Friday, November 18th and Saturday, November 19th at 8 p.m. Tickets are $15 dollars for adults and $10 for students and seniors. They can be purchased in advance at Motions 1, Nancy Johns Gallery and Framing, Cardinal Music, and Juniper Books, and at the door. 
Content Continues Below Local Sponsor Message
Content Continues Below Local Sponsor Message
Content Continues Below Local Sponsor Message