The Nefidovs, Anonymous Bosch, Surdaster, The Vaudevillianaires, Weirdonia, Awake to a Dream, Luna Borealis @ Phog & Milk
Wednesday May 4th, 2011, 11:15am
Hello time traveller!!
This article is 4593 days old.
The information listed below is likely outdated and has been preserved for archival purposes.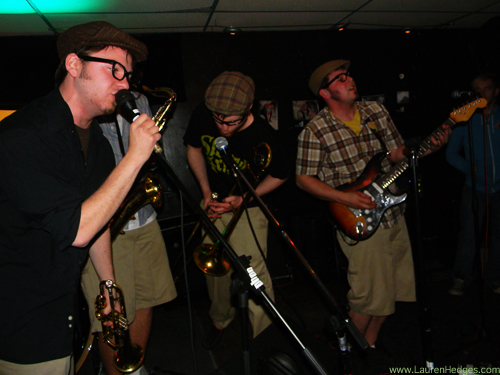 Last Saturday, April 30th, three downtown venues teamed up with local musicians to help raise money for a new charity, Sangha Human Services Inc. This organization looks to set up and run homeless shelters and provide counseling to those living in poverty and with life threatening conditions.
Phog, Milk, and The Blind Dog all took part, and I spent the evening jumping back and forth between the first two. I'll present things not in the order I witnessed them, but in the order in which they appeared at their respective venues.
Let's start with Phog.
The event happened to coincide with Phogoween, the celebration of being exactly half a year away from Halloween. A very typical Phog thing to do. The bands and show-goers were all encouraged to dress up for the occasion, and many did.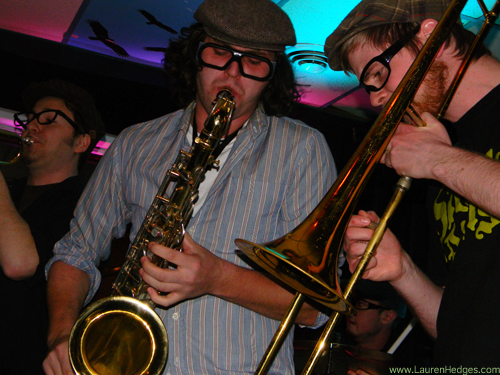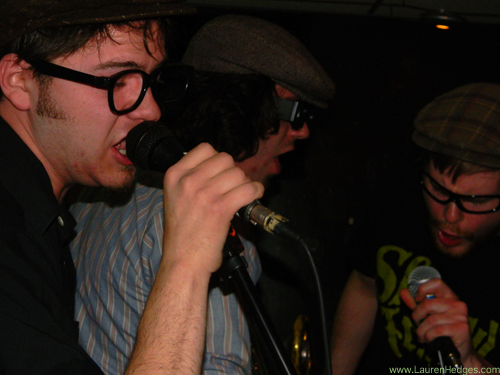 The Nefidovs started the show off, blasting the room apart with their rock and bluesey ska-ishness. Unfortunately lead vocalist Doug Clarke was having some vocal chord troubles, but Jon Liedtke was able to take over leads for the night, and did a great job of it. Bespectacled in their Frank uniforms, they got the event off to a great start with their jumpy and peppy, rather indefinable, fusion of musical genres.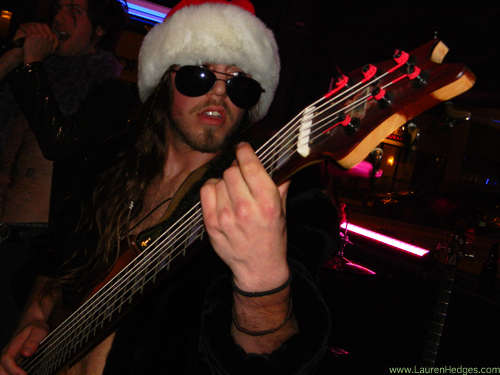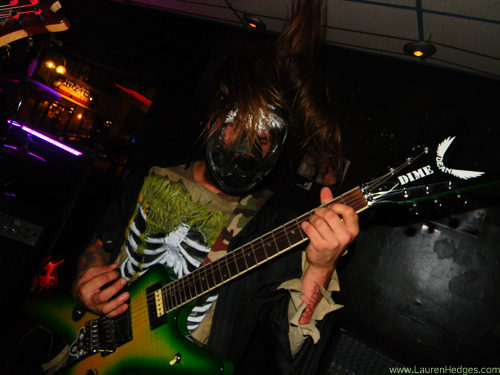 Following that came stoner-metal extraordinaires Anonymous Bosch. I'm not sure what most of them were meant to be, but the mixture of drag queens/80's pimps/grade school Halloween dance contrasted amusingly with their intense style of tunes.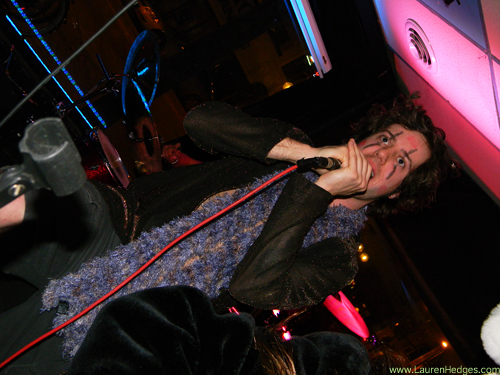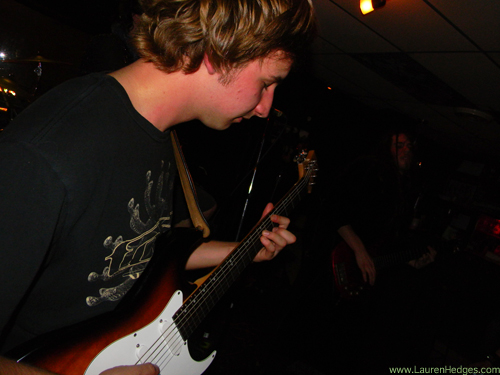 Throughout the performance their costumes dwindled, turning it into some sort of weird strip tease, but what these guys actually did doesn't matter much, as their playing was solid and the songs themselves typical, awesome, Bosch fare. Although perhaps the striping just makes it all the more impressive.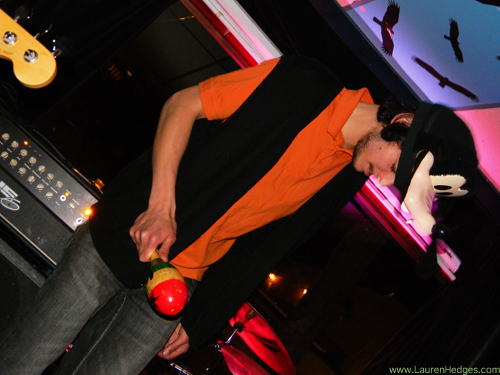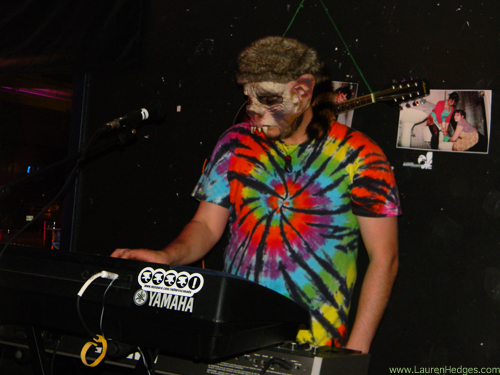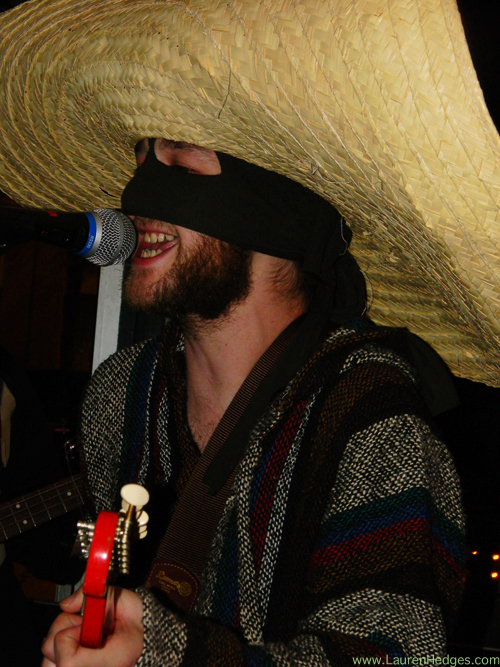 The eclectic-ness that is Surdaster was next on the bill, these costumes  were again all over the place, with the likes of Goofy, a Mexican, and a… Hippie demon? Their music is a huge clash of genres, each song slithering it's way through psychedelic rock, grunge, and blues. Their drug analogy would be shrooms, as it gives you a funny kind of feeling while making no sense, but at the same time it makes perfect sense.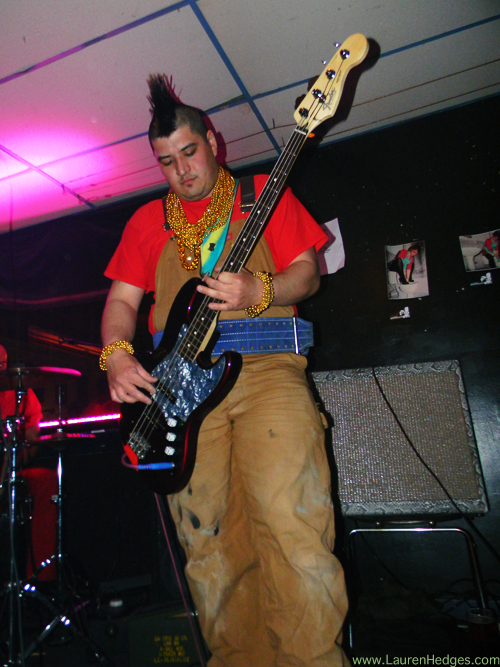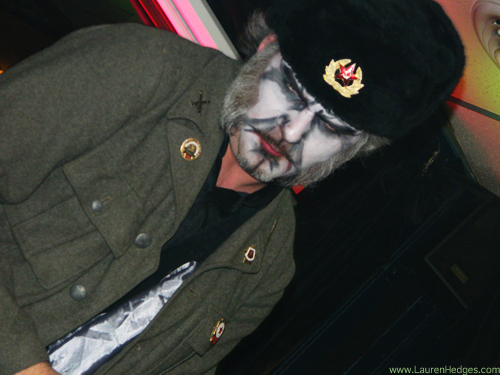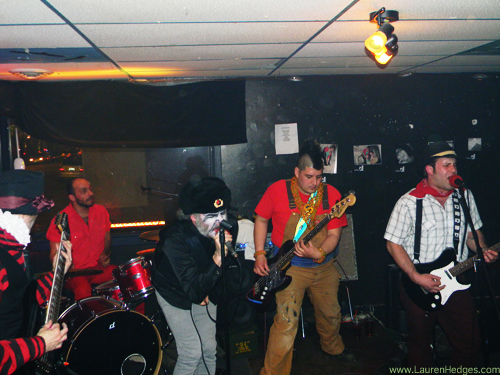 And as a wonderful end to a wonderful evening – The Vaudevillianaires! This show was their first in about five months, and they completely destroyed it – In a good way. Did they dress up? You better believe it. They were Russian and Mr. T,  a cowboy, an escaped con, and… A dude in make up wearing a top hat?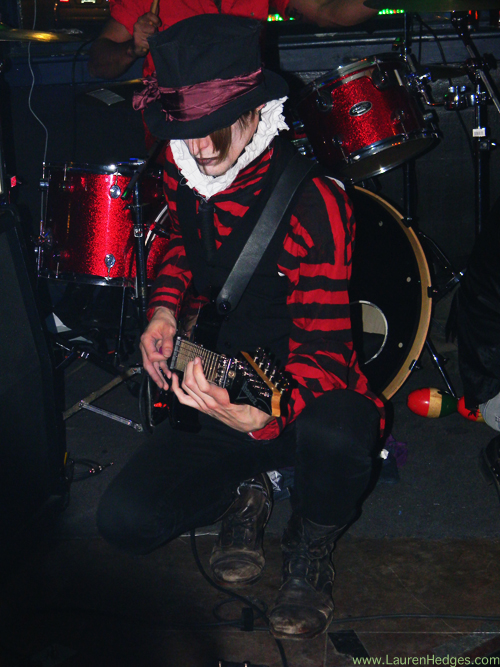 Doesn't matter what it is; he looks sweet. They used a smoke machine to intensify the creepy Halloween feeling, or just because smoke is cool. Does it matter either way? But even without the theatrics these guys would have been great, as they weave rock and metal in a way very different from all the other bands who weave rock and metal. It's hard to pinpoint exactly what it is that makes them so different. Killer tones on all their instruments helps, and an interesting vocal styling that frequently borders on chanting.
Down the street at Milk, things were a bit different. The doors were open to those of all ages, the music was a bit less heavy, and there was a definite lack of costumes.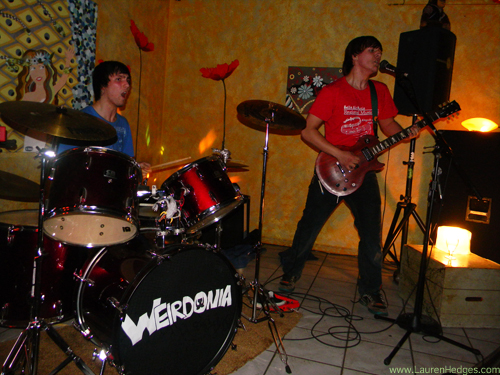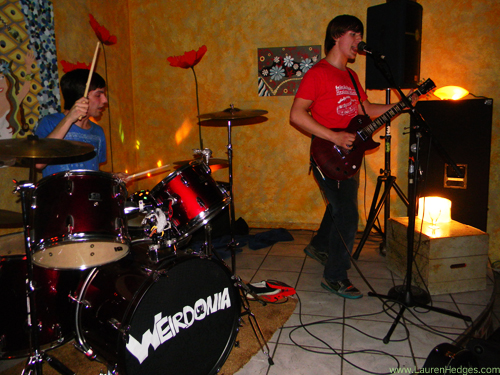 Having spent the beginning of the night at Phog, I didn't catch all the acts, but I came in to Weirdonia, who were playing their usual fare of wacky drum and guitar tunes. Lead vocalist  Cam still looks like he's seizuring while playing, and there still isn't a terrible amount of difference from song to song, but their show was a great time anyhow. The onstage antics, subject matter of their tracks, and between-song banter makes for an amusing time, every time.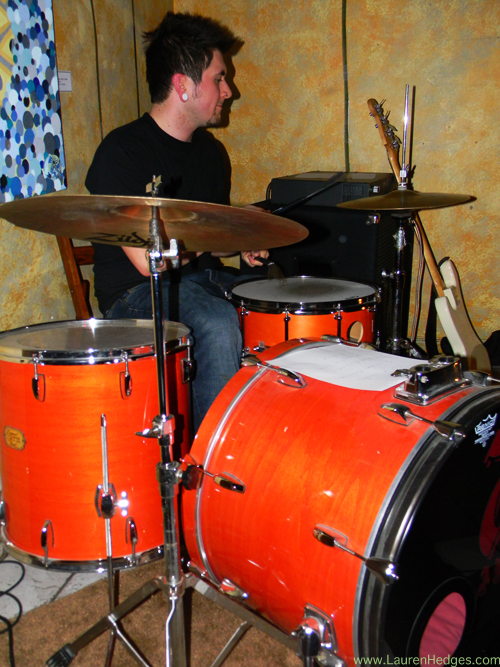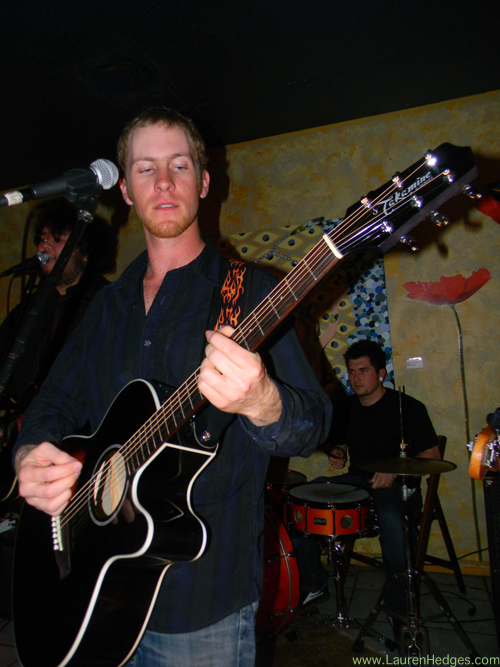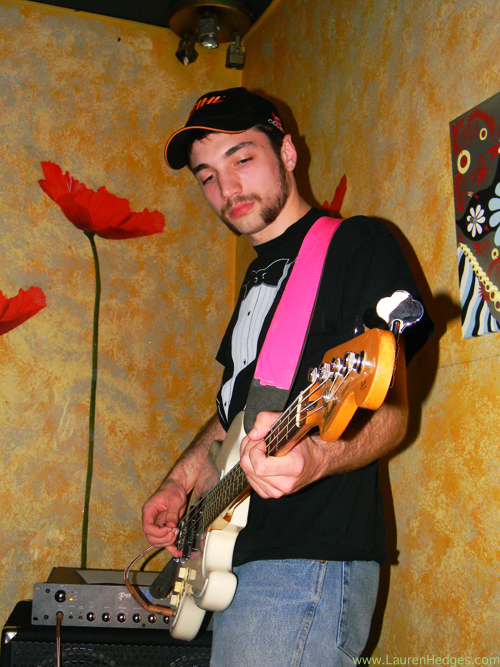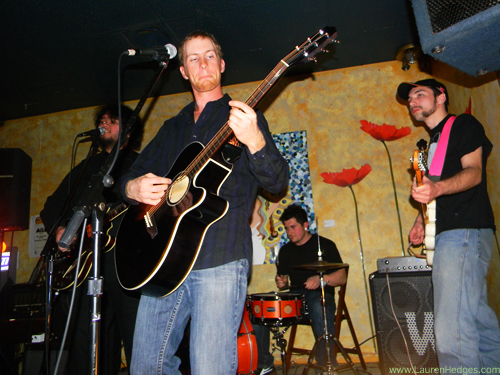 Following that was a special set that I had been anticipating, an acoustic bit by Awake to a Dream. I must admit, despite the glowing reviews I usually give these guys, I was less than wowed this time. Their song structure and musicianship is not up for debate, as that has already been proven, but turning the songs acoustic I'm not fully convinced on. Some of what I wasn't a fan of could perhaps be blamed on the fact that there were some mix issues with the sound, but who's to say? The set was still entertaining and not a complete flop, but I'd choose a standard show over an acoustic one any day.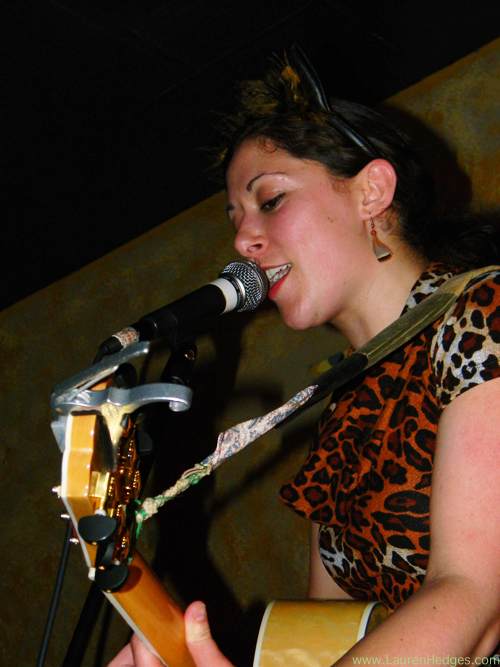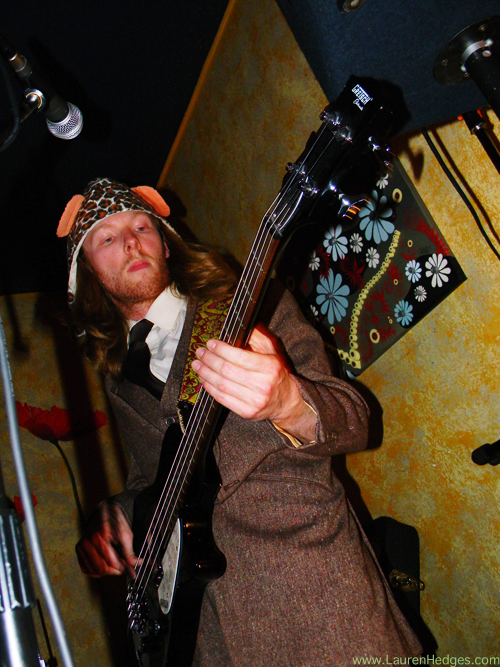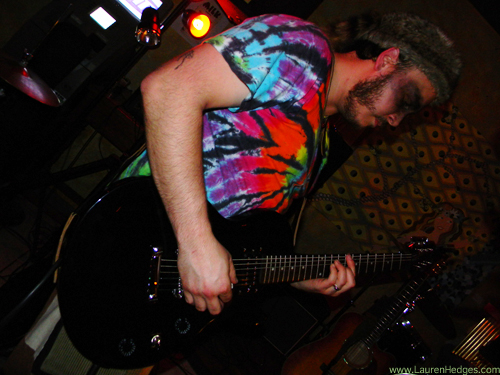 Luna Borealis brought things to a close at Milk, and did a spectacular job of it, leaving the crowd calling for encores at the end of it. They also carried the Phogoween spirit over, with the entire band in costume.  This was my first time seeing this band, although I was fairly familiar with their recordings before that. Live they held on to the same ambient and watery qualities, with a bit more power behind it, with the band spurred on either by absinthe or interaction with an audience. Or both. Whatever, it worked, and everyone had fun. I'll for sure be catching their next show.
Overall, the Songs for Sangha Event was a big hit, raising around $700 towards poverty relief in Windsor-Essex. Big high-fives to the venues, volunteers, bands, and show-goers who made this event possible and such a success.
Content Continues Below Local Sponsor Message
Content Continues Below Local Sponsor Message
Content Continues Below Local Sponsor Message