Catholic School Board Releases Statement Over Recent Library Staffing Cuts
Tuesday May 17th, 2011, 1:28pm
Hello time traveller!!
This article is 4580 days old.
The information listed below is likely outdated and has been preserved for archival purposes.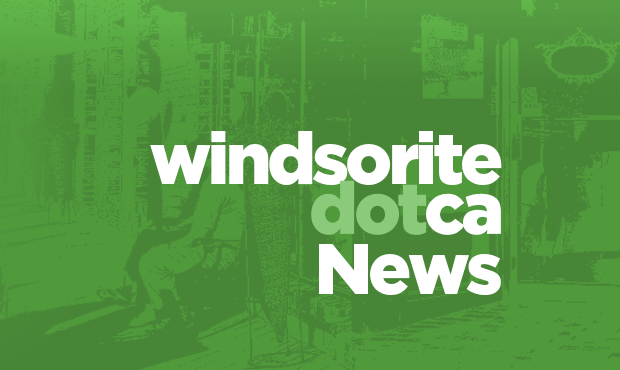 The Windsor-Essex Catholic School Board has released the following statement after concerns have been raised over the recent lay offs of boards Librarians.  The cost savings move by the School Board has caused upset amongst students in all it's school's and even led to walk-outs across several of its schools on  Monday.
In response to the recent inquiries regarding the Learning Commons Area (LCA), please refer to the key
messages outlined below. In keeping with the Board's policies and procedures, our plan remains to
unfold the comprehensive plan at the May 24th Board meeting.

1. The plan is, and always has been, to have the Learning Commons Areas remain open. The LCA
will look different and have an expanded purpose.

2. There will not be a "one size fits all" approach. There will be specific educational guidelines, but
the plans will not be done in isolation. Students, staff, administration and parent councils will all
be provided with an opportunity to provide input in order to meet their individual school needs.
The secondary administrative teams are presently in the process of developing their school plan.

3. The vision is to have these centres welcoming to all students to support 21st century learning
and to provide a common place where students and staff can expand learning to include faith
formation, music, arts, drama and information technology.

4. The centres will be equipped with technology and resources that support 21st century learning.
Educators will be provided with additional training to assist them in making connections to the
Ontario Curriculum and to the students' world in order to enable students to make connections
to their own learning. The focus must be skill development.

5. Critics may say that the Board is eliminating or minimizing the value of books. In actuality, it is
totally the opposite. The Board is not discarding all of the books. Books and resources, such as
maps, encyclopaedias, atlases, etc. will be culled. In elementary schools, the Board is immersing
students in a text‐rich environment with a multitude of titles, genres, fiction and non‐fiction by
placing the books in their hands on a daily basis, not once a week. The intent is to support the
love of reading. Books are being disseminated in an organized manner while providing a wide
range of reading levels in each classroom. Teachers are well trained in how to guide students to
select books that meet and exceed their reading levels.

6. In secondary schools, the plan is to have a centre that is utilized fully and equipped to encourage
an increased use of the library. The library/LCA has the potential to support enhanced student
learning. These centres need to be current, inviting and purposeful.

7. Ongoing discussion is taking place with the publishers of our textbooks to explore digital access.

8. Ongoing discussion is taking place with the University of Windsor in regard to expanded
partnerships to include student access to web‐based research tools.

9. Existing budgets will be refined to include up to date technological resources, beginning in the
2011‐12 school year.

10. Information changes rapidly, in both amount and pace. We have a duty to keep up with the
challenges that will face our Catholic graduates in a world of 21st century expectations.
Content Continues Below Local Sponsor Message
Content Continues Below Local Sponsor Message
Content Continues Below Local Sponsor Message