Journey Into Childhood Wonder With "Create Expectations" At Artspeak Gallery
Wednesday April 13th, 2011, 3:15pm
Hello time traveller!!
This article is 4555 days old.
The information listed below is likely outdated and has been preserved for archival purposes.
The sky was a cloudless blue but a blustering wind whooshed through the street and between the buildings, rattling the windows of the Artspeak Gallery. It was fitting weather for experiencing Ken Arseneault's photographic study of the forces of nature and the effects they have on us in his current exhibit, "Create Expectations".
The photographs take viewers to natural areas, landscapes and historical structures as far away as Scotland and as close to home as your own backyard. Each photograph is accompanied by a lyrically written composition describing its subject matter. These commentaries provide the viewer with the unique opportunity to hear about Arseneault's experiences, understand his inspiration for capturing the moments he did, and learn about the meaning that each photograph holds for him. At times poetic, sometimes humorous and often telling a story, these commentaries place the photograph in context, giving historical and geographical information, but more importantly offering philosophical insight into the experience of actually being there.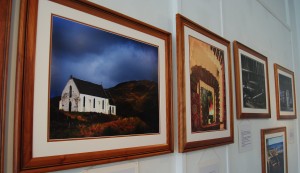 I can picture Arseneault in the vastness of the Rockies (one of his photographic studies), a man with his camera, translating experience into photograph and bringing these magnificent places into the minds and hearts of those not there to witness them.
One of the really powerful things about Arseneault's photographs is that many of them capture elements of nature that we can all relate to from our own experiences, no matter where we are from.  "Dramatic Pond," for example, pictures a row of evergreens dusted with snow, lying just beyond a brown hued pond. The striking part is that while the sky behind them is a fierce and stormy deep blue-gray,  the snow covered trees are illuminated by that strange, light glow that results when the sun takes a brief peak between clouds, in this case from somewhere behind where Arseneault stood photographing this phenomenal contrast. It is this delightfully mysterious, electric quality that is the essence of the photograph, not the location, and it is something I expect most everyone has experienced in their own area.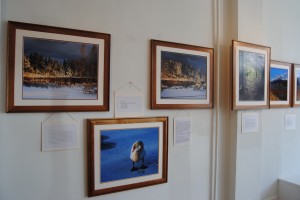 In addition to treating the grand landscapes of faraway places, Arseneault finds treasures in the dark, warm underbrush in our own backyards with photographs like "Weeds". Plant stems glow orange in the dim light of the rich, earthy brown undergrowth, and soft, delicate whisps of white signal the end of this season's flowers and the possibility for new life, carried on the wind by these swift travelers.  As Arseneault says, "We need not travel to the ends of the Earth to discover beauty and mystery, we only need to open our eyes and our hearts to see."
Photograph after photograph Arseneault urges us to remember how we saw these pictured places and things as explorative children, and encourages us to look at them through fresh eyes again. "We can take time to explore as we did when we were young, looking for tadpoles and frogs, finding new paths that made our minds race with excitement… the lure of the great outdoors."
The philosophical insight into the photographs provided in the commentaries is indeed very refreshing. For example, in an image entitled "Plough" Arseneault displays the image of an antique horse-drawn plough sitting in a rickety barn, daylight filtering in between the gray, wooden boards separating with age. While this image could easily be quickly skipped over as simply depicting an interesting artifact, Arseneault provides a direction for contemplation. He considers the object's role in creating community at the time of its use; the necessity for people to work together, cultivating the food and warding against the dangerous accidents made possible by this clumsy tool. It is interesting to consider what meaning lies beyond the physical object itself, what it symbolizes about our lives and communities, and what influence it holds over our interactions with the land around us, something I may not have considered without Arseneault's suggestions.
Come see "Create Expectations" at the Artspeak Gallery, and with each photograph sink deeper into the experience, recapturing that childhood wonder and feeling your own connection to this Earth that creates the splendor Ken Arseneault so artfully captures on film.
"Create Expections" will be on display from April 11-16 at the Artspeak Gallery, located at 1942 Wyandotte Street East. The gallery is open Monday to Friday from 1p.m. to 5p.m.
You can meet Ken Arseneault at the gallery at these times (or by special request):
Wednesday, April 13 from 1-5p.m.
Friday, April 15 from 5-9p.m.
Saturday, April 16 from 11a.m.-5p.m.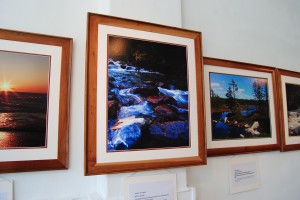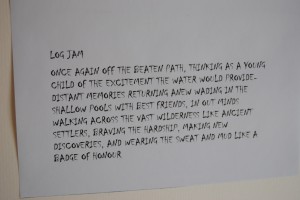 Content Continues Below Local Sponsor Message
Content Continues Below Local Sponsor Message
Content Continues Below Local Sponsor Message