Caught On Tape: The Gavin Michael Booth Story
Wednesday April 6th, 2011, 3:45pm
Hello time traveller!!
This article is 4374 days old.
The information listed below is likely outdated and has been preserved for archival purposes.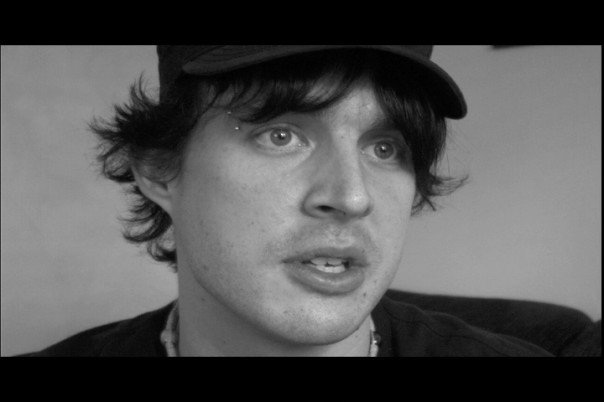 While Windsor hasn't been known for film production, someone is changing the trend.
Beginning his love for movies during childhood, 33-year-old Gavin Michael Booth is an advocate for local filmmakers. Although the director/producer (having worked with The Afters, Third Eye Blind and The Tea Party) has sometimes created controversy, he's passionate about the local film community.
Unimpressed by some omissions at the Windsor International Film Festival (WIFF) in its first two years, Booth started the F.U. (Filmmakers Unite) Windsor Festival. The stunt angered many.
"The idea was to draw attention that WIFF should do something for the filmmakers here," said Booth. "It caused me a lot of tension and created a bad taste in several people's mouths within the film community – but so what? The very next year and ever since, WIFF has sponsored a 48-hour Short Film contest designed to showcase the best of local talent. This past year they even had screenings of three feature-length films produced in the Windsor-Essex County area."
Many may think someone pulling such a bold move would be cocky, but Booth is very humble. Freely admitting he's learnt a lot of what he knows from making mistakes, Booth's experiences were influenced by classic 80s movies his parents brought him to.
"The very first film I created as a kid was titled 'Indiana Jones & The Lost Remote Control'," he said. "It was essentially a sketch comedy piece with my friend Troy playing Indiana, hunting around the house, facing dangers similar to the actual movie as he searched to find his lost television remote."
In high school, Booth filmed videos when given the option, instead of handwriting assignments. He also produced a video yearbook and sold copies – his first indication that a film career was possible.
While getting his movies off the ground, Booth created Mimetic Entertainment Inc., and produced corporate videos for cash. His first job was for Young Entrepreneur Canada, creating a video showing various ways government assisted small business startups.
From there Booth directed four "no-to-low" budget films, Leaving Town, Do Not Disturb, A Most Useless Place and Still Here. Despite being his first movie, he considers Leaving Town to be the most memorable.
"It was the hardest thing I've ever done but it taught me everything I need to know, taught me a lot about myself and how much I truly want to be a filmmaker," said Booth. "I think if I wasn't this passionate about film, after all the trials and tribulations of making Leaving Town, I would have quit and done something else with my life."
In 2006, Booth's career was pushed further. Sitting in a hotel room, he created the concept for his current video blog, How Many Days. While hosting another web series (One Web Day) that focused on how the internet changed people's lives, he wanted to continue experimenting with the medium.
"I started thinking about if there was a way I could try an experiment through YouTube that would combine elements of the six degrees of separation theory as well as the pay it forward concept," said Booth. "That was the birth of How Many Days."
Posting a video every day of the year, Booth will continue until meeting everyone on his list of 14 people who've inspired his filmmaking career. The idea is that someone will see his videos (he's passed 1,440 days) and help arrange a meet-up. Booth has met five people so far, including a director who helped a lot with his next project.
"[The most memorable meeting I've had] would have to be Kevin Smith," said Booth. "When I met with Kevin he listened to me pitch a few of my new film concepts, gave me great advice and assistance in getting the current deal we have for the film Cheer For Your Life, which is shooting this summer. He was incredibly humble and generous with his time and knowledge of the independent film world."
Booth has also directed many music videos including his clip for The Afters' Light Up The Sky. Posted on this website, it's crossed over 500,000 views on YouTube and received national airplay to 37 million in the United States – showcasing local actors and crew. Having known the band since meeting in Nashville through a mutual friend six-years ago, the video's idea came in an unusual place.
"Regarding Light Up The Sky, I was having dinner with the band in Detroit last August discussing video concepts for their latest single," said Booth. "I had too much coffee and water and ran to the bathroom. While I was in the middle of doing my business the idea popped into my head, the entire story, the fireworks — everything. I ran back out of the bathroom, said the idea and the band loved it instantly."
More recently, Booth directed The Blue Stones' debut video for I'm A Stereo, using iPhone 4's facetime technology. He currently has a casting call out for an Afters video and another special project lined up.
"Coming up, I'm directing a music video for local musician Michael Green," said Booth. "The song is called Perfect World and the concept involves a storyline with cancer. We're going to be collaborating with a local organization to have a fundraising aspect tied to the music video – I'm very excited to see my filmmaking world and my charity world collide."
Booth has also created videos for Transition To Betterness' fundraising gala for eight years. Last year he filmed a documentary for the first annual Breast Ride Ever, helping to promote the event for years to come. The opportunity to give back is something Booth has considered important for a long time.
"I was first asked to do anything public service related while in high school – it was for an anti-drinking and driving video," said Booth. "We shot an accident re-enactment and then the follow-up of what happens to the drunk driver in jail, etc. We shot it partially as a short film and I remember watching it in the auditorium with the audience – it was dead silent, no one was talking and people were crying. It struck a chord; I was inspired right then and there to always give some of my time and talent to try and make a difference."
When it comes to the future of local film making, Booth feels more infrastructure and education are needed to attract big movie productions. With an Oscar-winning production crew and theatrical distribution team working on his next movie, he also hopes to show the city that there's a revenue source to be gained if productions are welcomed.
As for his own future in the industry, beyond Cheer For Your Life?
"I want to create a project called 'Vacation'," said Booth. "That's where I can find the time to take a vacation! It's been some seven or eight years and I'm starting to really feel it."
Booth's music videos and clips can be viewed on YouTube or at his personal YouTube page. The filmmaker can also be followed on Twitter.
Content Continues Below Local Sponsor Message
Content Continues Below Local Sponsor Message
Content Continues Below Local Sponsor Message