A Closer Look at The City of Windsor Capital Budget for 2011
Friday April 1st, 2011, 10:15am
Hello time traveller!!
This article is 4372 days old.
The information listed below is likely outdated and has been preserved for archival purposes.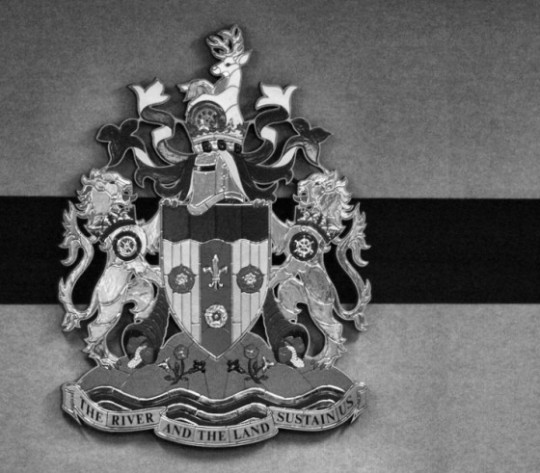 While the talk with this year's capitol budget has been all about big-ticket items, we decided to take a look at some other projects that effect your neighborhood, where you live and your kids play.
Upgrades/refurbishment to municipal pools are required to ensure that they remain functional and do not pose a hazard. Currently, the median age of our indoor pools is 38 years and the median age of our outdoor pools is 30 years. This year $1,021,000 will be spent on refurbishing the city's pools.
Mackenzie Hall above grade masonry will be repaired at a cost of  $237,000.
Funding for War of 1812 Bicentennial events, which will include Tall Ship visits, a legacy monument, festivals, reenactments and the like, to commemorate the only war that began in the City of Windsor.  Funding of $50,000 for the next three years.
Tennis/Sports Court Maintenance to Meadowbrook, Drouillard, Mitchell, Bellewood and Parker parks at a cost of $200,000.
Phase 1A of the La Bella Strada project on Eire street at a cost of $692,634.  Phase 1B at a cost of $1,200,000 will not be  considered until 2016.
Engineering and Land Acquisition for Walker Road Improvements will cost $1 million.  Construction is set for 2012 and 2013 at a budget of $8 million and $6 million.
Re-construction of Wyandotte Street West from California to Partington is budgeted at $1.9 million.
Various locations for bike facility development will cost $400,000. This has been the victim of budget cuts in past years.
On the EC Row $600,000 will be spent for repairs to Westbound Dougall Ave. Bridge.
Two bridges will be replaced. Dominion @ Grand Marais will cost $400,000 and Tecumseh @ Little River will cost $400,000.
New playgrounds will take shape in Remington; Aboriginal; CRIP segment 7; Capt. Wilson parks for a cost of $350,000.
The Air Cargo Commercial Feasibility Study Phase 3, which includes detailed design and implementation management including pre clearance study, will cost $500,000.
Streetscape in the downtown core will not pick up until after 2016.  Phase 6 Ouellette from Wyandotte to Elliott will cost $3.5 million and University from Bruce to Goyeau comes in at $8 million.
The Riverside Drive Vista will have $500,000 spent on Engineering & Land Acquisition for Phase 1A (Lauzon to Riverdale), but no money is set to be spent on actual work until 2016.
Some other quick budget figures…
Windsor Police will spend $1,200,000 on new cars.
Transit Windsor will spend $3,859,554 on Fleet Replacement/Refurbishment, $30,000 on customer service improvements and $50,000 on the Implementation of Transit Master Plan.
The City will upgrade some of its fleet at a cost of $872,732.
Replace/Upgrade Corporate Telephone System will cost $100,000.
Upgrades to traffic signals will cost $200,000.
Parks will spend $200,000 on ash tree removal.
Windsor Fire and rescue will spend $2,410,684 on new fire trucks.
City-wide Brownfields Redevelopment will cost $250,000.
Physician Recruitment Office has a budget of $142,000.
You can take a look at the entire budget on the city's website.
City Council will be considering the City of Windsor's 2011 Capital Budget, and they are seeking public input. Interested individuals or organizations are invited to provide written and/or verbal presentations and appear as a delegation before Council on Wednesday, April 6, 2011 at 5:00 pm.
To appear as a delegation, individuals are asked to call Council Services at (519) 255-6432.   The public is advised that presentations cannot exceed five minutes.
Written submissions are encouraged. Submissions can be sent to Council Services at 350 City Hall Square West, Room 203, N9A 6S1, or faxed to (519) 255-6868, or e-mailed to [email protected] no later than the end of business on Monday, April 4, 2011.
Content Continues Below Local Sponsor Message
Content Continues Below Local Sponsor Message
Content Continues Below Local Sponsor Message