Friday Night @ The Oasis
Saturday March 12th, 2011, 12:00pm
Hello time traveller!!
This article is 4466 days old.
The information listed below is likely outdated and has been preserved for archival purposes.
Friday night I made a last-minute trip to The Canada South Blues Society Blues Museum in the Oasis Lounge at Place Concorde (7515 Forest Glade Dr.) for a show that I can't believe I hadn't heard about earlier.
A newspaper article tipped me off to the upcoming show of The Reverend Peyton's Big Damn Band, and I'm very glad that it did. I've seen these guys twice before and was blown away on both occasions. I couldn't pass up the chance to see them in a far more intimate setting.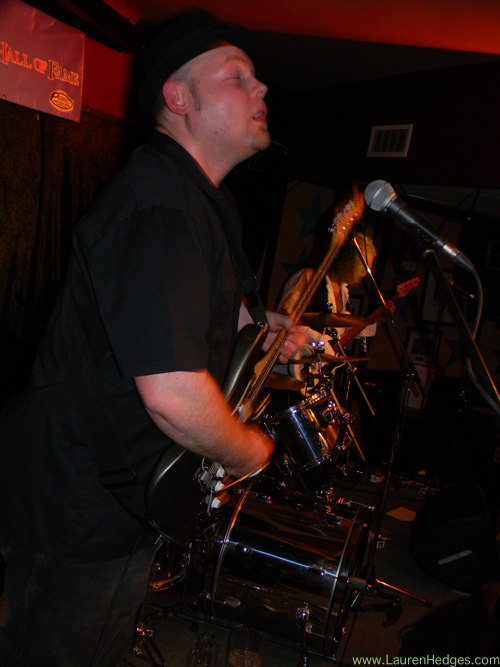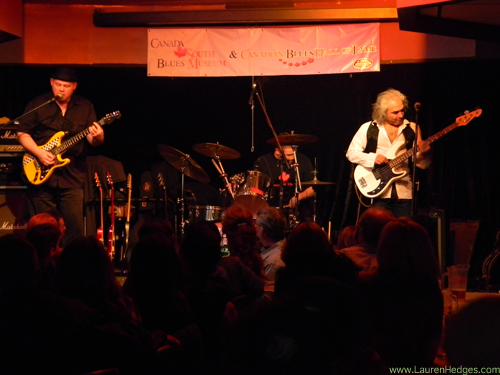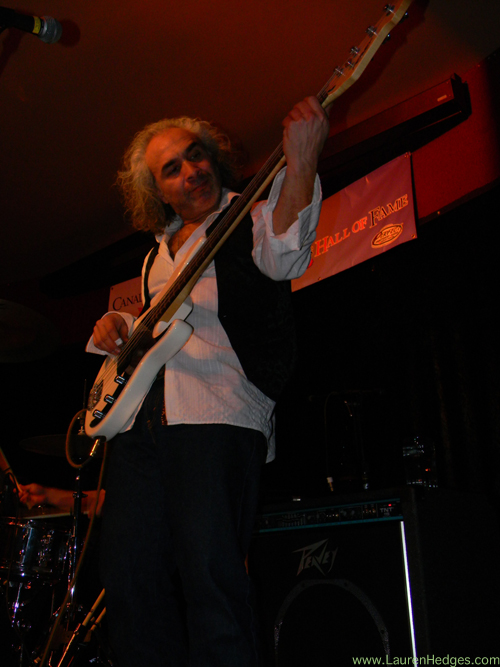 A packed house of Canada South Blues Society members were greeted by Big B and The Magic Bullets, a Detroit blues band who came in second at last years Battle of the Blues Bands, sponsored by the Canada South Blues Society and Caesar's Windsor.
Vocals that were thick and lethargic in all the right ways and guitars where every note held meaning, energetic drums that drove each song and marching bass guitar that you could feel in your chest are what defined this band. There was no speed for the sake of it or obnoxious use of pedals here. Just three guys who know how to play and love the music. They might now have been throwing themselves around the stage or climbing the monitors, but that doesn't mean their show was not entertaining. The songs were acted out, with the same emotion put into the performance as went into the writing.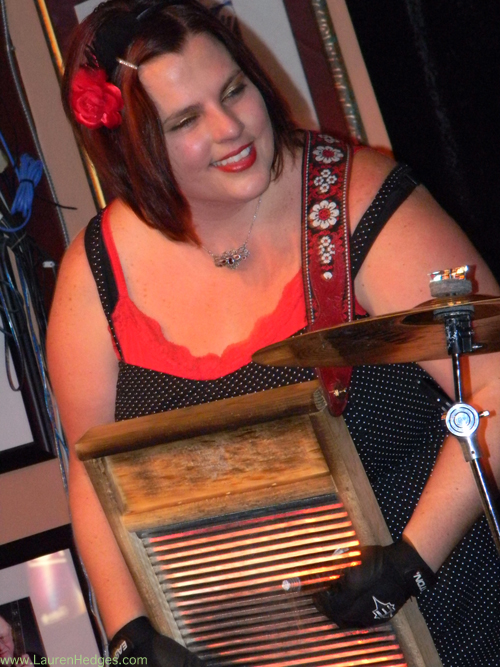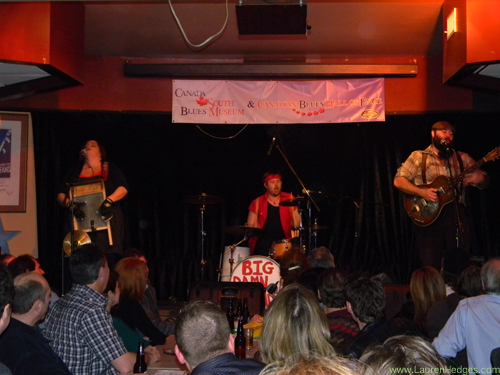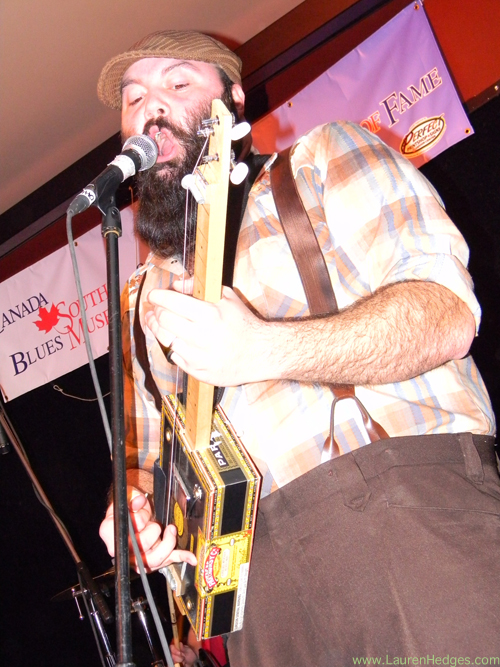 The Reverend Peyton's Big Damn Band was brought in to play after some debate as to whether or not they were bluesey enough, but they seemed just right to everyone in attendance.
A three-piece group including steel guitars, a washboard, and a floor tom made of an 8-gallon bucket, everything about this band from their look to their performance to their sound is unforgettable.
Guitar fans experienced something special when The Rev gave a demonstration of his picking ability, showing off how he plays bass with his thumb a lead with his fingers, proving his skill by playing both "Yankee Doodle" and "Whistling Dixie" at the same time, followed by a round of "Row Row Row Your Boat"…With himself. No tricks, tracks, or pedals, just a guitar plugged into an amp and a whole lot of skill.
The vocals were thick, rich, and full of twang, much like a good barbeque sauce, the washboard adds rhythm and groove to their music that you won't find anywhere else, and that bucket makes for a hell of a floor tom.
The songs themselves ranged in topic from mom's home-cooking, ("Mama's Fried Potatoes") to social commentary, ("Walmart Killed The Country Store") but all were played with an energetic enthusiasm and in the only way these guys know how to play them – Kick ass.
The audience might not have been the type to dance to every song, and maybe they weren't in the mood for singing, but that doesn't mean they disliked the show. Throughout the set CD's and T-shirts were sold, and at the end the cheering wouldn't stop. Even exiting the venue all I could hear was people discussing how much fun they had, enjoying both the music and the vibe of this three-piece from Southern Indiana.
The night was definitely a good experience for the crowd, and although something obviously different from what the band was used to, hopefully they enjoyed themselves as well.
Content Continues Below Local Sponsor Message
Content Continues Below Local Sponsor Message
Content Continues Below Local Sponsor Message