Discover "A Safe Place to Hide" At the Common Ground Gallery
Tuesday March 22nd, 2011, 1:45pm
Hello time traveller!!
This article is 4339 days old.
The information listed below is likely outdated and has been preserved for archival purposes.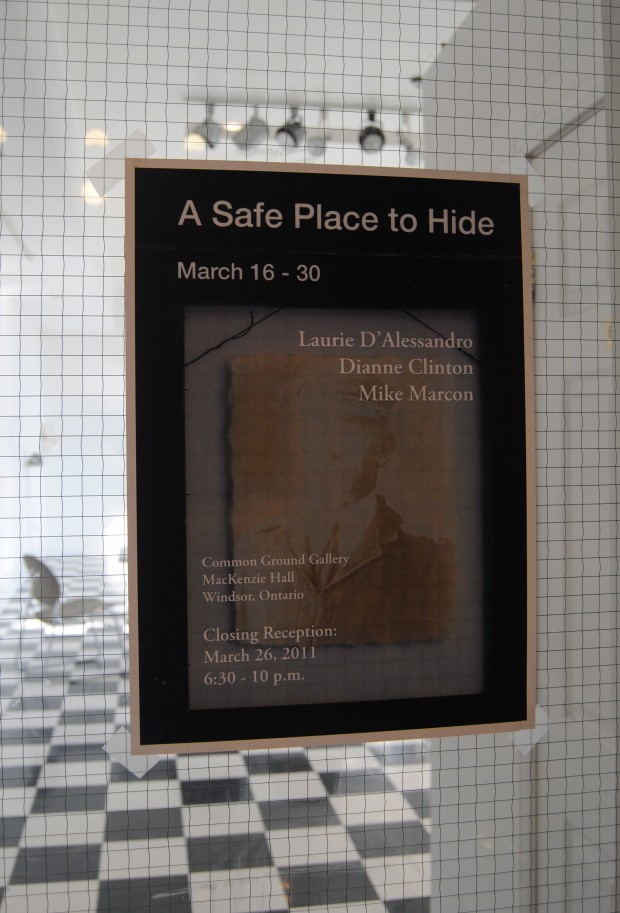 There is an air of nostalgia in the Common Ground Gallery right now. The bright, white walls are lined with old photographs and happy reminiscences, grounded in the physical objects and structures which once provided the framework for the experiences. Now such physical manifestations seemingly serve as a symbol for concepts like home, security and happiness.
The mixed-media group exhibit explores the underlying associations that make up these concepts of home, security and happiness. Mark Marcon contributes a series of photographs portraying various houses, with cars parked out front, the telltale indicator that people are home. Despite their varying structures, there is something similar about them all, and something familiar about the photographs. This is possibly due to the feeling of family they evoke, with the houses being sign posts for family dwellings and the physical objects, cars, white and green weave chairs, etc. hinting at the lives of the people inhabiting the structure. Marcon also includes some short reminiscences, mainly from those who have immigrated from their childhood homes, displayed in the hand writing of those remembering. These little stories further suggest the importance of the houses and objects which signify the feeling of home as the writers fondly recollect the look and feel of the structures that housed their happy childhood memories.
Laurie D'Alessandro picks up on the theme of memory associations with pieces like "Fifties," a series of wall boxes, with miniature painted wood furniture and vintage photos installed behind them. The photos link a family memory to an object which is central to the memory. For example, one black and white photo pictures a large, smiling family gathered around a kitchen table. The object out front in the box is a red and white wooden table. The table seems to stand as a symbol for a happy gathering place and for the feel of family in this memory.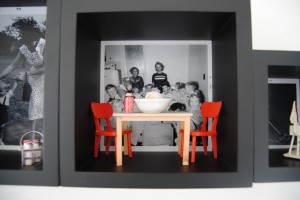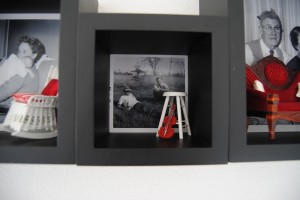 A beautiful whimsy is added to the show with Dianne Clinton's pieces. For example, a origami upholstered armchair, plays with the associations that underlie our concepts of physical objects. An armchair is typically associated with fabric and cushions and a place to sit. While this one has the same structure, it possesses none of those qualities that we assume will accompany an armchair. This forces us to consider: what truly does make something an armchair? Is it It's structure, or it's qualities? The same question can be asked of concepts like home. What makes a house a home; what are the underling qualities that transform a mere structure into a complex concept? Based on this show's exploration, it would seem that family, and relationships are essential qualities.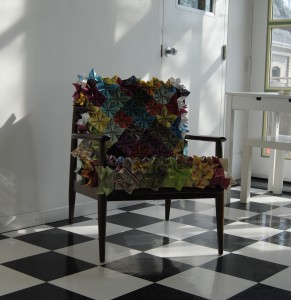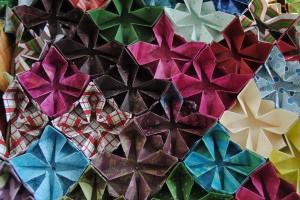 There is plenty of room for interpretation, so go, interpret, and it is likely that as you stroll around the sunny checker-tiled room, you'll take your own little walk down memory lane  and discover some of what's involved with your concepts of home, security and happiness.
The exhibit will run until March 30th, with an opportunity to enjoy wine and beer and mingle with the artists at the closing reception March 26th from 6:30p.m.-10p.m. The Common Ground Gallery, located just inside the front doors of MacKenzie Hall (3277 Sandwich Street), is open Tuesday to Saturday from 10a.m.-5p.m.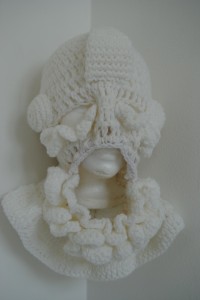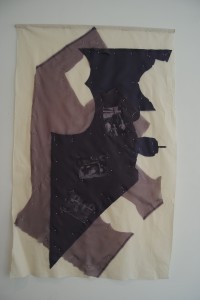 Content Continues Below Local Sponsor Message
Content Continues Below Local Sponsor Message
Content Continues Below Local Sponsor Message